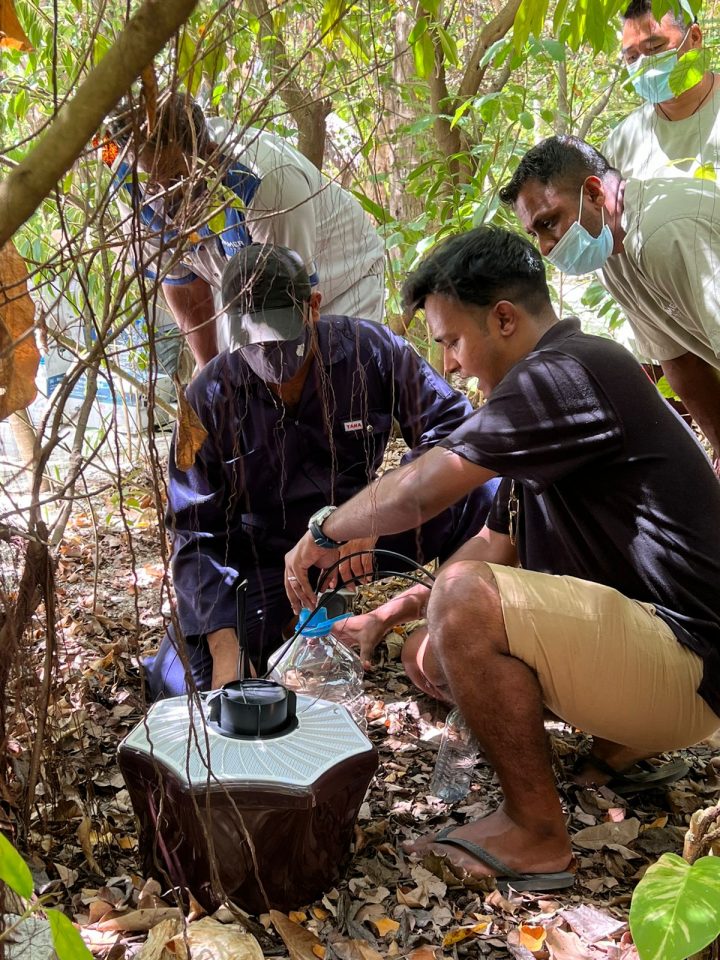 Resort News Weekly Roundup
Summer Island Maldives Executes Eco-Friendly Mosquito Eradication Plan
Summer Island Maldives has started implementing a new, eco-friendly strategy to eliminate mosquitoes from the island, without the need for fogging and using harmful pesticides.
The mosquitoes will be eliminated using a revolutionary 'Integrated Mosquito Management System' that targets mosquitoes at different stages during their life cycle.
Dr. Bart Knols, Managing Director of Science & Conservation at Soneva, and his team of experts have analysed the mosquito behaviour on the island and deployed 42 CO2 traps around the island. These traps attract mosquitoes by releasing CO2 into the air and then pull them in where they die.
Information sheets are being used to call on staff and guests to be vigilant about properly disposing of things that could collect water, such as coconut shells.
Dr. Knols said: "Summer Island has many advantages such as its small size, which makes it a little bit easier to attempt elimination. I feel confident that we can completely eradicate mosquitoes from many parts of the Maldives by using this integrated model based on traps, instead of fogging. Pesticides merely cause mosquitoes to become resistant, destroy all other insect biodiversity on pristine Maldivian islands, and are highly toxic to marine life and corals. Guests also dislike the smell and sound of fogging. For all these reasons we should move away from fogging."
Summer Island's Resort Manager Mariya Shareef added: "This project is not just about creating a mosquito-free environment for our guests. We want to show that these kinds of things can be done in a way where we don't have to resort to harmful pesticides and chemicals."
Kuramathi Introduces Exciting Water Sports Activities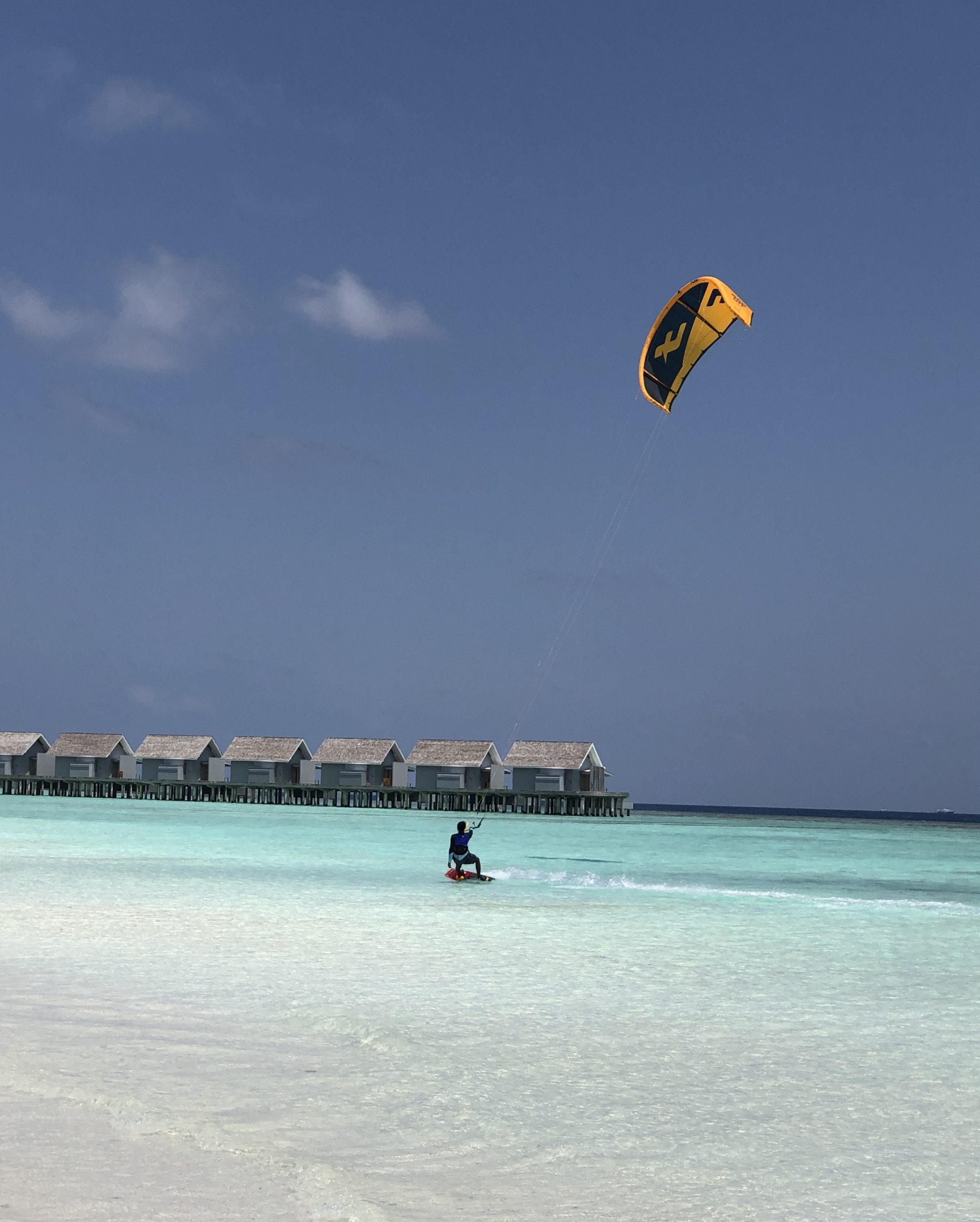 Kuramathi Maldives fulfils all thirst for thrills as Aqua Sports & Fun introduces innovative activities to their expanding line-up of exhilarating pursuits.
The list of activities include jet surfing, a revolutionary way to surf that doesn't require waves to spur movement. It operates on a high-powered motorised board with speed controls to help you ride rapidly or cruise skilfully amongst the frothy blues. The seasoned crew of Aqua Sports also offers private lessons to help you gain mastery and manoeuvre like a pro in no time for beginners.
Meanwhile, kiteboarding offers the satisfaction of indulging in the excitement of an extreme sport. Beginners can book lessons according to their skill level or as a refresher for those already familiar, all under the guidance of certified instructors who can issue an International VDWS license for trainees who wish to qualify.
Aqua Sports & Fun also offers snorkelling excursions and a host of non-motorised water sports such as windsurfing, kayaking, paddle boarding and sailing, among many others.
Kuda Villingili Resort Maldives Launches New Surf Venue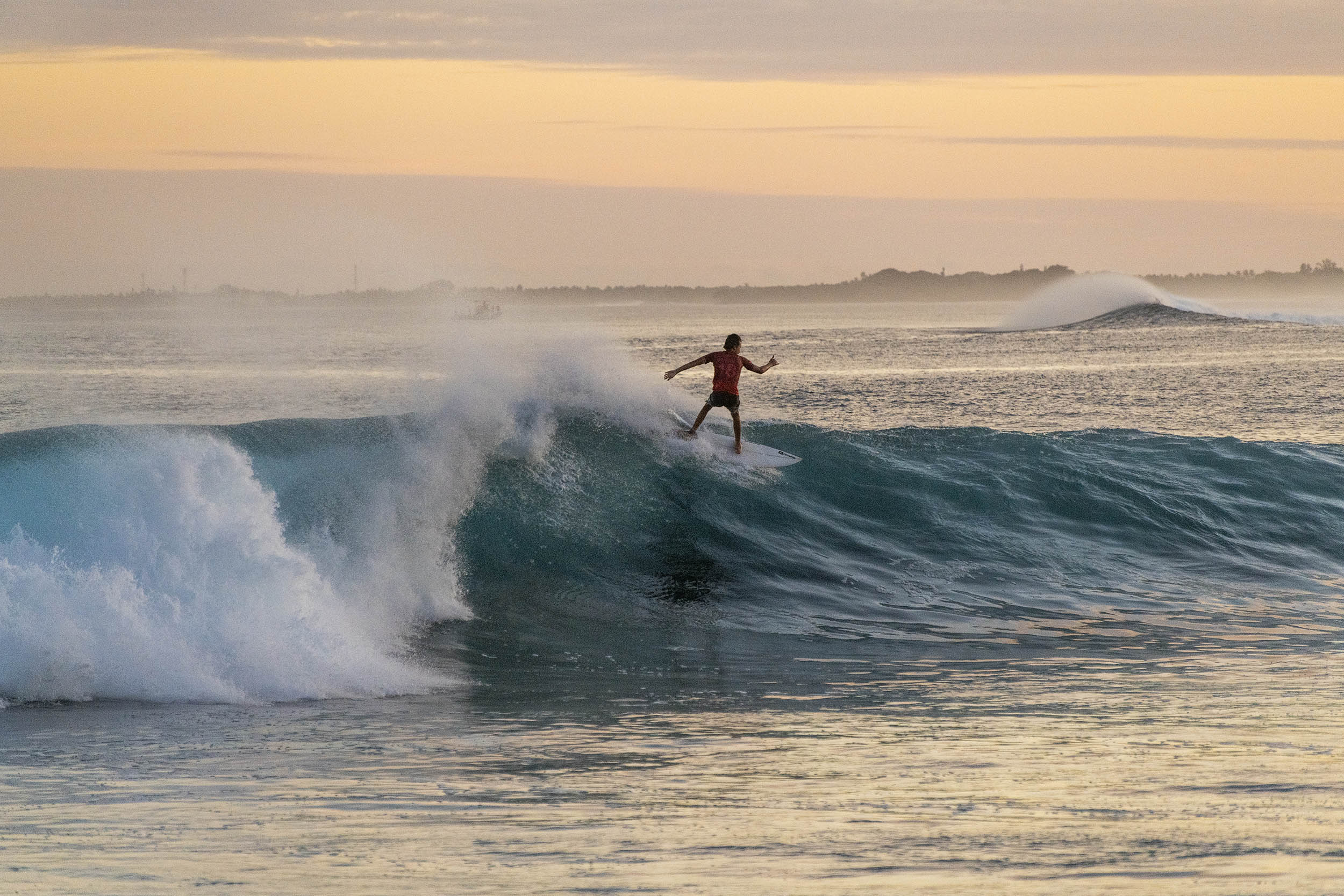 Located a 30-minute speedboat journey from Velana International Airport, Kuda Villingili Resort Maldives is a haven for surfers. The resort is blessed to have a home-break surf point, The Chicken's Break, accessible offshore from the island. Furthermore, the resort is launching a new and exciting surfer's haven right at the corner where Chicken's Break is this Summer.
The visitors will be left short for nothing with a shaded viewing deck that can accommodate 50 people, a beach hut, an infinity swimming pool, and a beach bar. Live DJ will get the adrenaline pumping during peak surf hours. Kuda Villingili is also located 20-25 minutes speedboat ride from some of the best-known surf points in North Malé Atoll, such as Sultans, Coke, Ninjas, Honkeys, Jails, and Jail-Break.
With the launch of this surfing venue, the resort will also introduce the opening of the surf school, offering beginners lessons (ISA Certification). Guests and visitors can rent surfboards during opening hours, whether they are beginners or pros. As an extra perk, the surf school team can do photography or videography, including drone shots to take home as a memory. Make the trip even more memorable with surf trips aboard a smooth sailing catamaran.