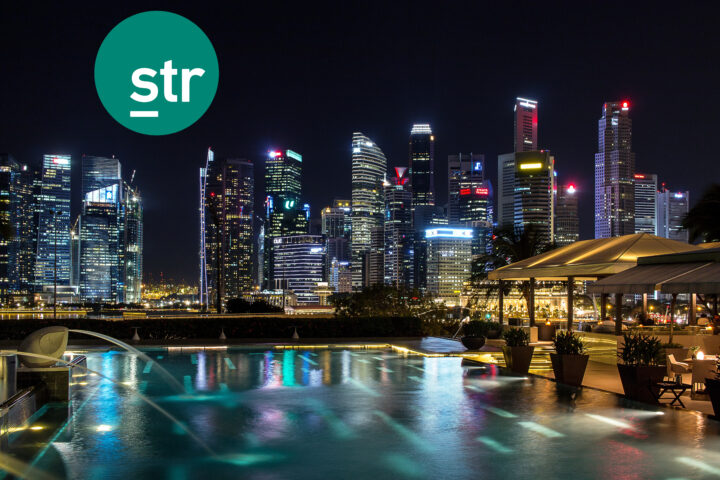 2.6% RevPAR growth for Asia Pacific hotel industry for February 2017, STR data shows
Hotels in the Asia Pacific region reported mixed results in the three key performance metrics during February 2017, according to date from STR. U.S. dollar constant currency, year-over-year comparisons;
Asia Pacific region:
Occupancy: +8.0% to 68.7%
Average daily rate (ADR): -5.0% to US$102.95
Revenue per available room (RevPAR): +2.6% to US$70.67
Local currency, year-over-year comparisons:
Australia
Occupancy: 0.0% to 77.8%
ADR: -0.6% to AUD194.09
RevPAR: -0.6% to AUD151.06
Australia's performance was stable as supply and demand grew at an identical rate (+1.8%). At the market level, Sydney benefitted from the Chinese New Year as well as Tropfest (7-11 February) events. The market's absolute RevPAR level (AUD231.57) was the second-highest on record behind only September 2000 (Summer Olympics).
Taiwan
Occupancy: -4.9% to 56.7%
ADR: -8.9% to TWD5,347.32
RevPAR: -13.4% to TWD3,033.41
STR analysts believe that hotel performance was hurt by a decline in arrivals from Mainland China. For January, the Taiwan Tourism Bureau reported a 30.2% decrease in such arrivals while Mainland Chinese visitors made up the largest percentage (31%) of Taiwan's total international arrivals. February hotel supply growth was marginal (+0.4%), but demand fell significantly (-4.6%).
Thailand
Occupancy: -1.6% to 86.1%
ADR: -4.2% to THB4,091.44
RevPAR: -5.7% to THB3,523.94
Similar to Taiwan, STR analysts attribute some of Thailand's performance declines to a decrease in arrivals from Mainland China. According to the Association of Thai Travel Agents, arrivals from Mainland China decreased 23.1% from 1 January to 10 March 2017 when compared with the same date range in 2016. Meanwhile, supply growth across the country (+2.7%) was more than double the rate of demand growth (+1.1%). Significant RevPAR declines were seen in two of Thailand's largest markets, Bangkok (-4.3%) and Phuket (-5.3%).
Download the STR Global Performance Review here.
STR provides clients from multiple market sectors with premium, global data benchmarking, analytics and marketplace insights. Founded in 1985, STR maintains a presence in 10 countries around the world.