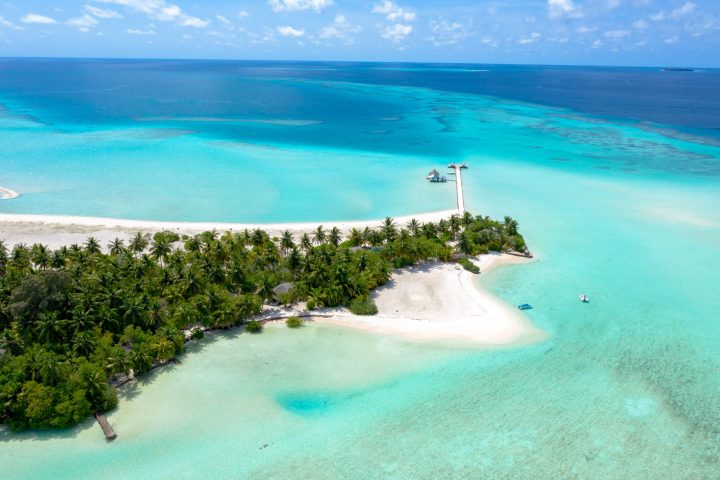 Rihiveli Maldives Resort – Nature's Tranquil Hideaway
An escape to one of the most naturally stunning islands in the Maldives takes just 45 minutes by speedboat after reaching its main airport. Hidden in lush vegetation, Rihiveli Maldives Resort offers homely stays; a stunning lagoon like no other; a year-round dolphin hot spot as well as two uninhabited islands in walking distance. On top of it all, this small barefoot island has a long tradition of welcoming visitors to experience the best of Maldives' natural wonders.
Location and Geography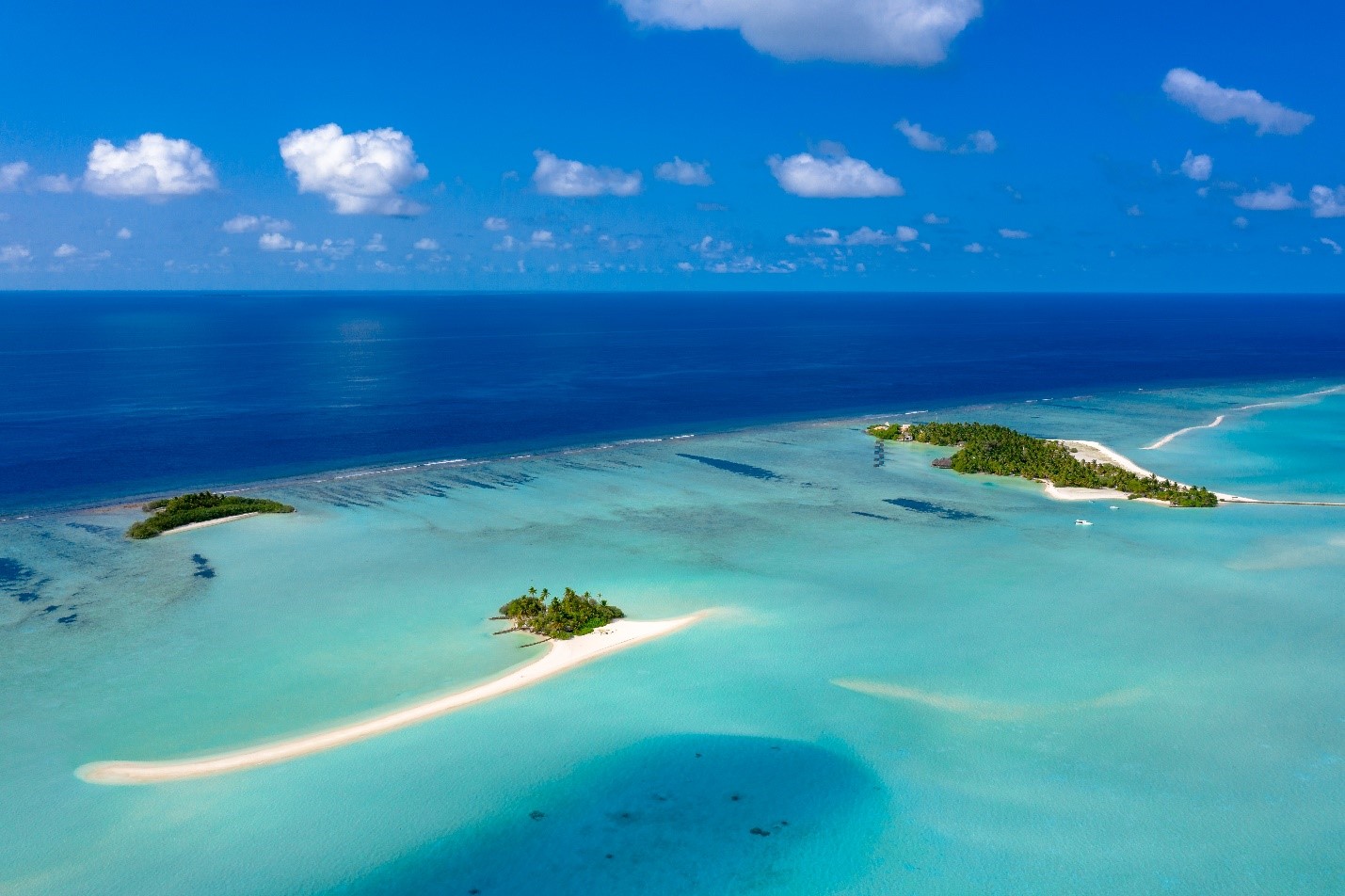 Nestled in the tip of South Male' Atoll, Rihiveli is a scenic 45-minute speedboat ride from Velana International Airport (VIA). Approximately 471 meters long and 166 meters long, the island is extremely close to the popular dolphin breeding area, the only location in Maldives where guests can swim and snorkel with dolphins. It is also blessed by the sightings of the creatures all year round in good weather. There are two small inhabited islands – Sunrise Island and Bird Island – in a walking distance from the resort's beach where guests can roam free at their leisure as well as join the twice a week complimentary BBQ picnic lunch at Sunrise Island. True to its name that translates to 'Silver Beach' in local language, Rihiveli boasts gorgeous beaches and a large lagoon that's frequently visited by marine life such as nurse sharks, sting rays and more.
History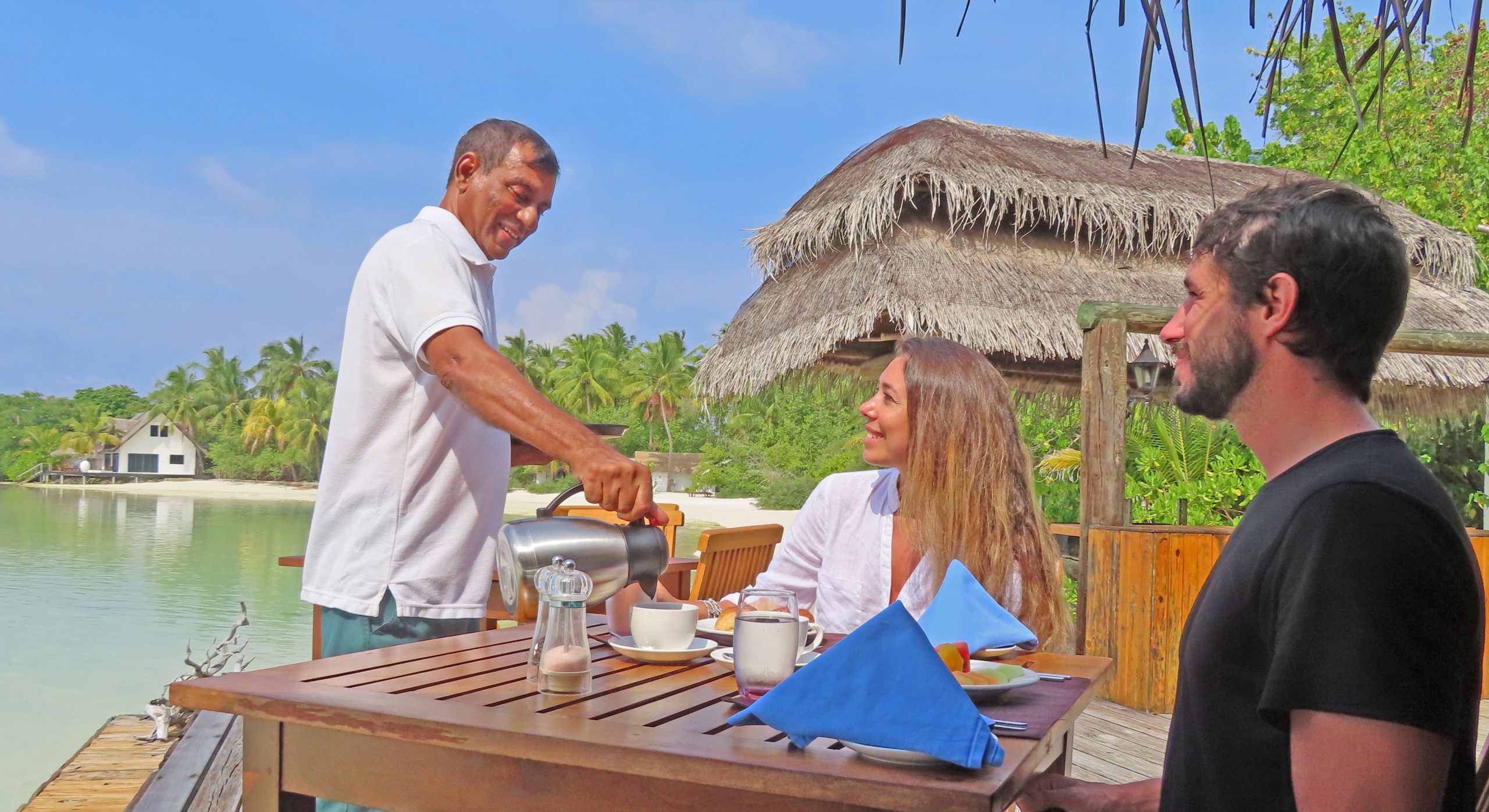 Rihiveli Maldives Resort reopened late 2021 after a rebranding and renovation, although Rihiveli has been welcoming travellers since the 1980s. Despite the developments to the resort, its natural state and some of the traditions remain untouched over the years.
Playing an important role in the island's history is Goathibe, the most experienced man on the island who has worked at the resort as a waiter since its initial opening thirty-nine years ago. He was one of the first to arrive to the island after its management was handed over to a French individual, who operated the resort for seventeen years. Afterwards, the management of the island has changed thrice before its latest rebranding. Regardless, the island has maintained its natural beauty, bringing a few developments to enhance visitor experience – such as the addition of AC, TV, minibar, tea and coffee facilily, and complimentary WIFI in villas and public areas.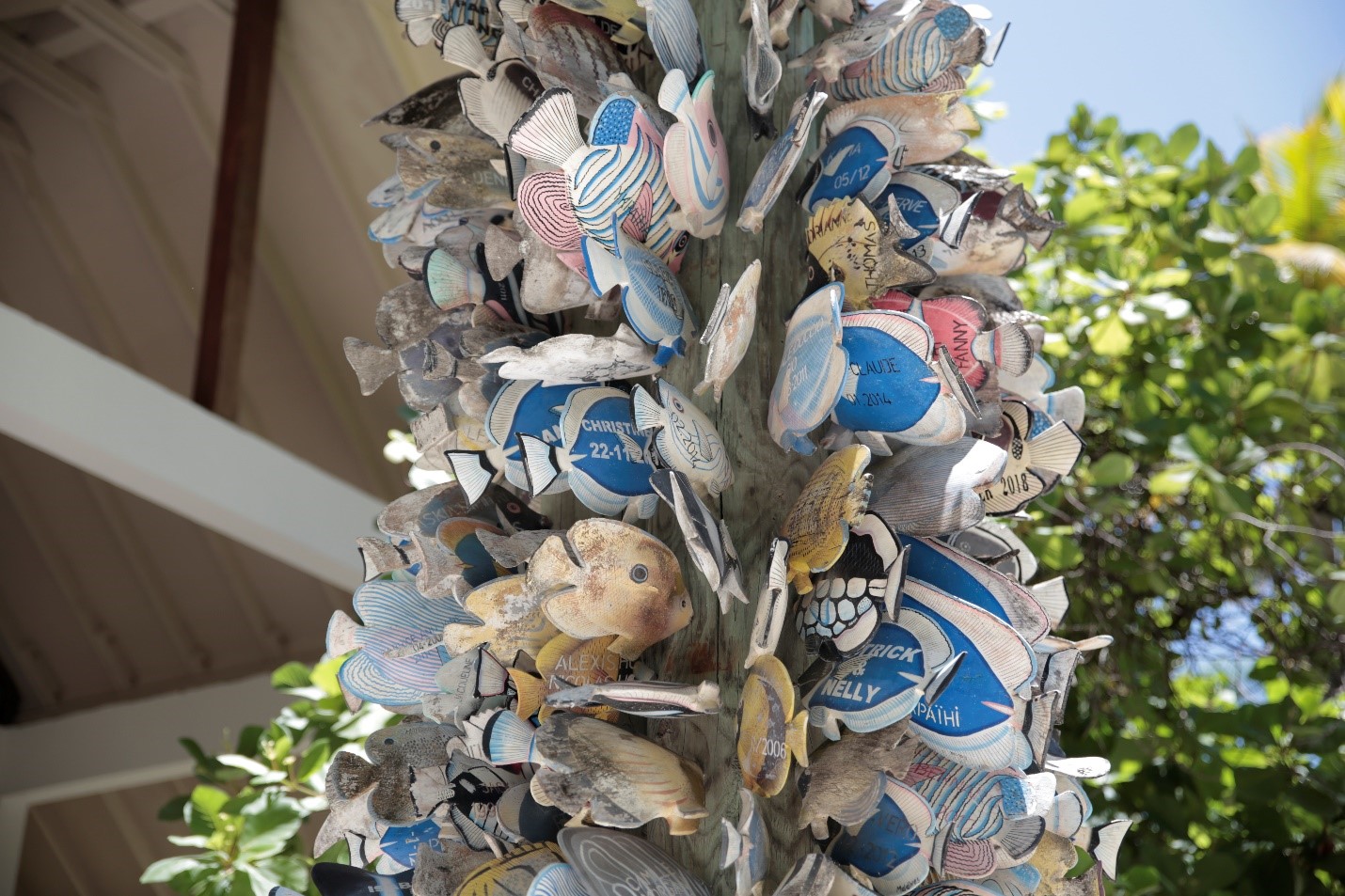 Rihiveli also celebrates its repeat visitors with a totem pole covered with decorated fish that include names and dates of the guests' milestone visits located in the middle of the island. After four visits a Fish is added to totem pole and after fifteen visits, a Fish can be put anywhere you like on the island.
Goathibe recalls welcoming several repeat visitors after the reopening, even those who are visiting the island for the twenty-fifth time!
Reconnect with Nature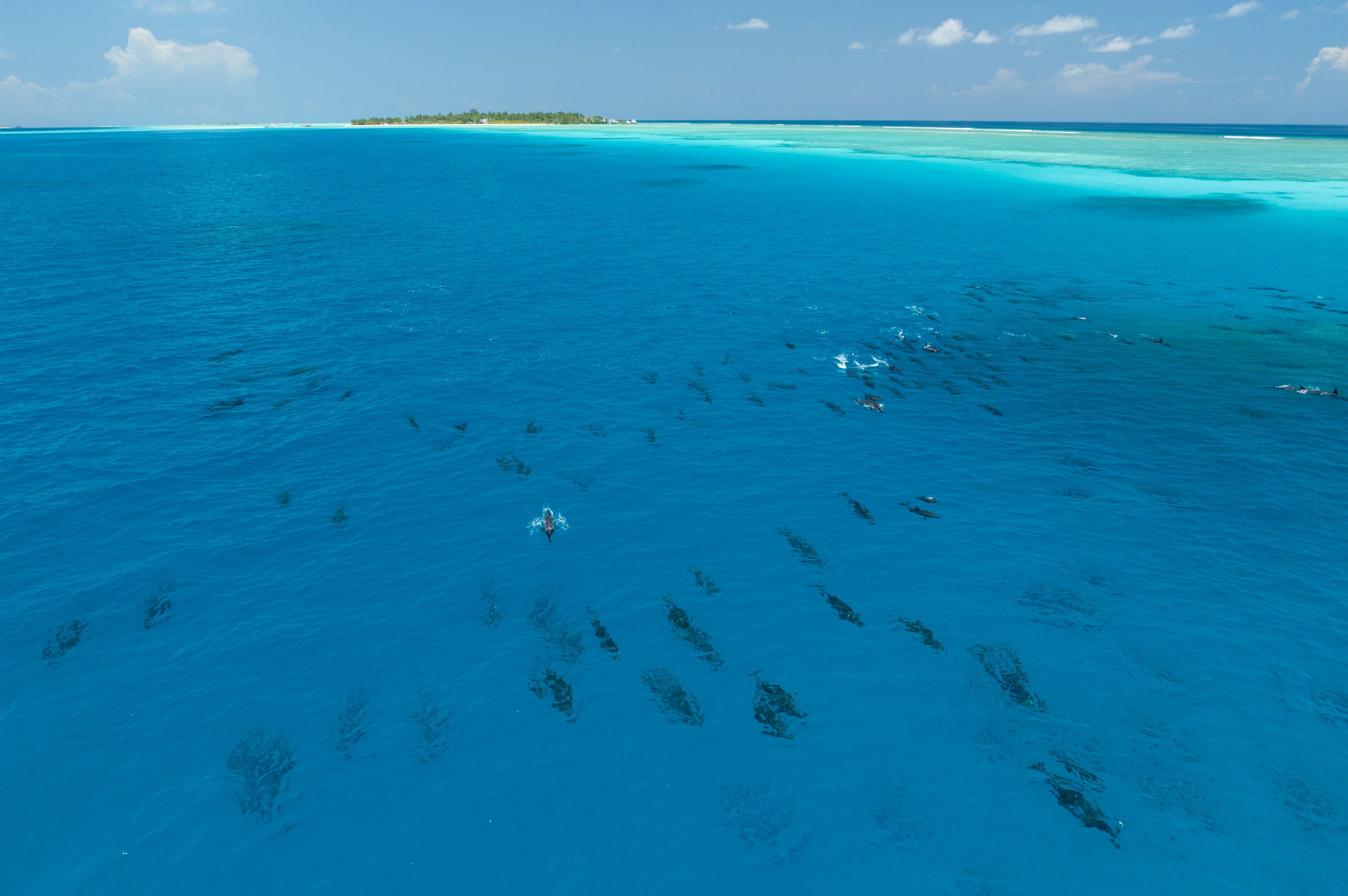 Immersing in nature is extremely beneficial for our wellbeing. The setting of this island itself offers a peace of mind, seclusion and chances to bond with yourself and loved ones. In fact, simply walking barefoot on the sand reduces anxiety and stress, and it improves energy level.
Rihiveli is strongly committed to reduce its impact on the environment. The island has remained as its natural state for years, with a few developments to meet the requirements of the modern traveller. The gardening team takes care of the island's vegetation. Guests can further delve into nature by walking or taking a canoe to the two inhabited islands nearby. Bird Island is a nesting area for Black-napped Tern or Kirudhooni while Sunrise Island directly faces the beautiful sunrise.
Furthermore, the resort holds daily dolphin excursions, taking guests on a dhoani to have a closer look at the dolphin breeding area. Due to its proximity to Ari Atoll, guests also have the chance to swim with the whale sharks.
With a decade of experience in the ocean, Hussain Faiz leads the Rihiveli Dive Centre. "I love this resort. Its natural beauty is stunning and it makes the island stand out from other luxury resorts I have visited," said Hussain. "As the lagoon is a dolphin breeding area, guests can spot them from the resort jetty on a normal day. They also have a variety of diving opportunities near the resort. The 'Kandooma Thila' or 'Ranthila' is one of the top dive sites in the Maldives. It's about 25 minutes from the resort. We have welcomed many dive repeaters and the first thing they ask is 'can we go to the Ranthila?' You will also see you see mantas seasonally and our house reef is stunning."
Accommodation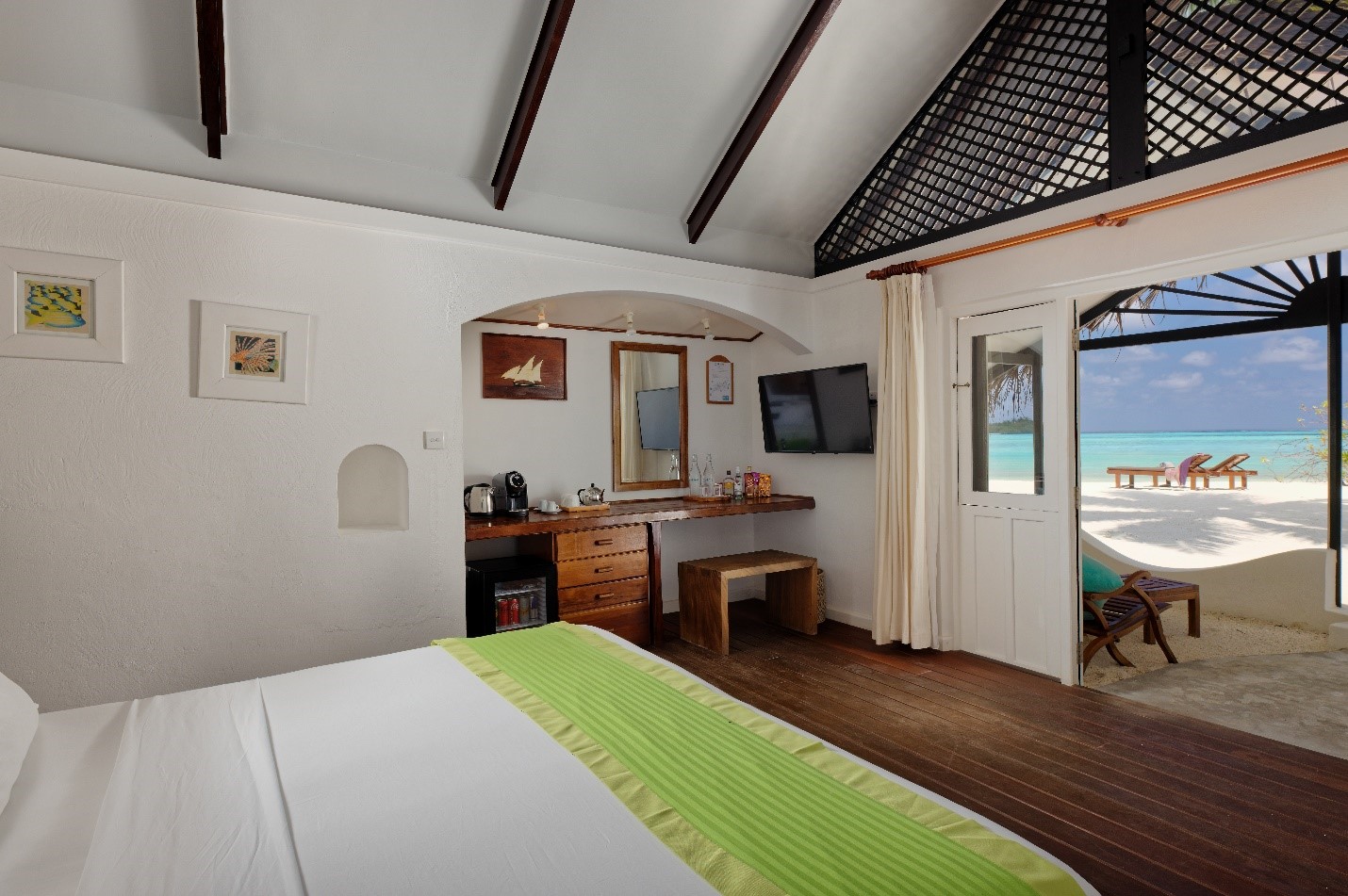 Rihiveli features just fifty villas in six different categories – Garden Villa, Beach Villa, Deluxe Beach Villa, Superior Deluxe Beach Villa, BeachX Family Villa and the Two-bedroom Family Villa. Your home away from home – the villas feature a simple and minimalistic design with wooden interior, thatched roof, private outdoor patio with sunbeds and a hammock to relax. Each comes with complimentary bathroom amenities, Wi-Fi and Coffee/Tea making facilities, as well as a minibar.  The Garden Villas are perfect for couples and solo travellers while the Beach Villas are ideal for small families and groups of less than six pax.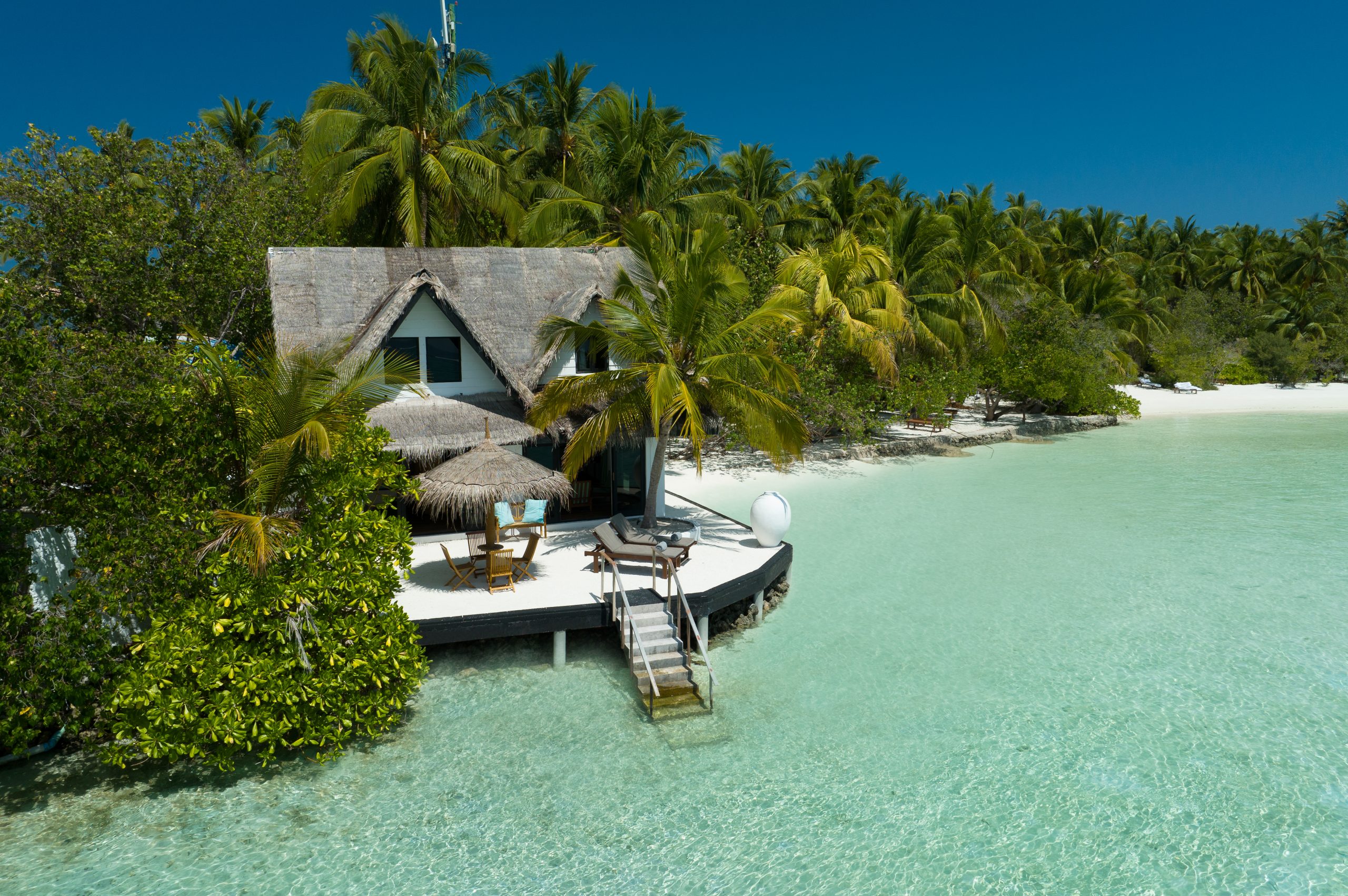 For the ultimate family or group getaway, the Two-bedroom Family Villa is an exclusive villa on the island facing amazing sunrise views and a deck perched overwater. The two-storey villa can accommodate up to four adults and two children. The top floor features a convenient work station, making it a great stay for a business travellers, artists and more.
Dining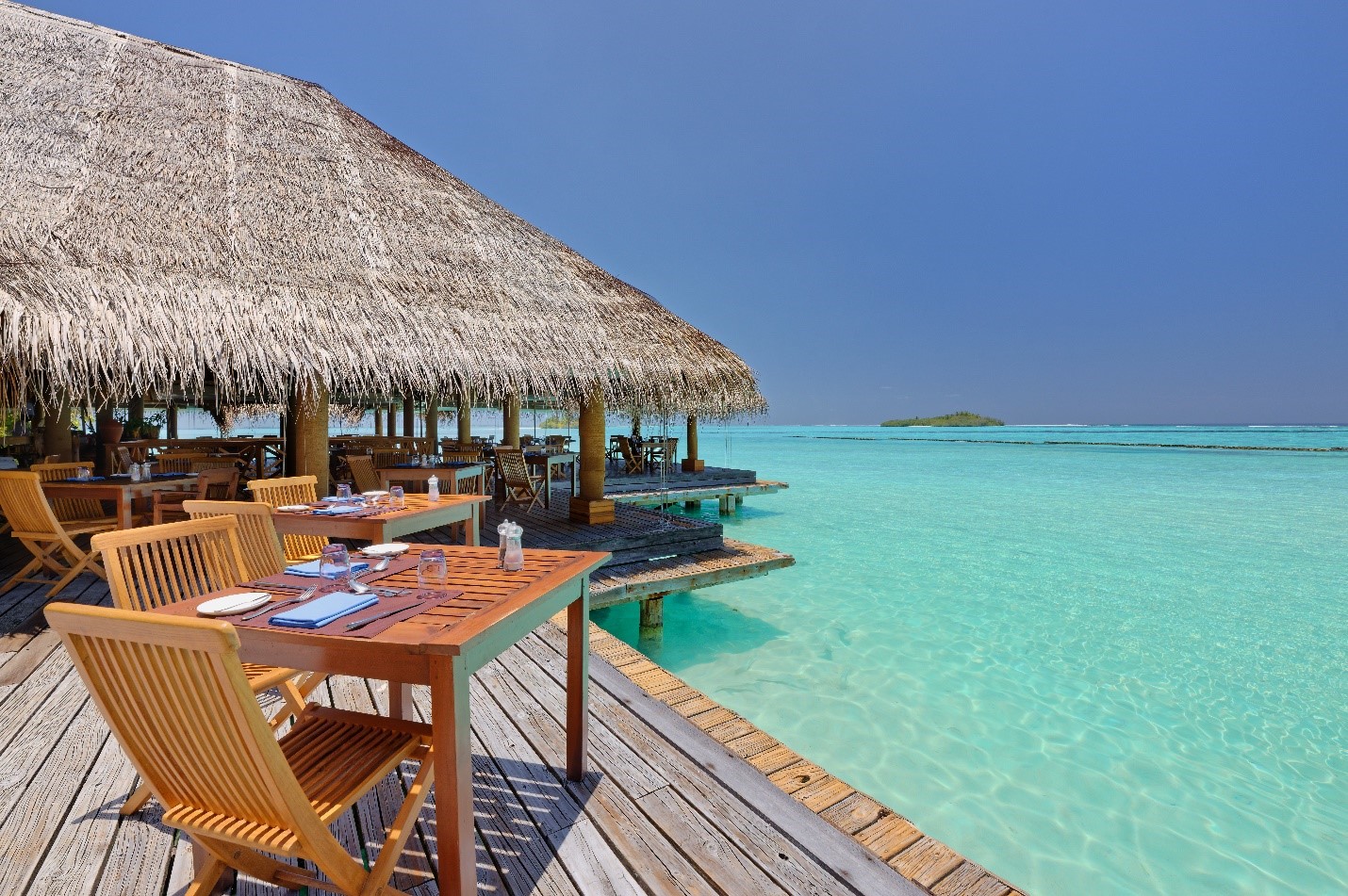 The overwater Lagoon Restaurant serves buffet meals for breakfast, lunch and dinner with a variety of international dishes including theme nights- such as Maldivian nights every Friday. For refreshments, wines and snacks, head to the Sunset Bar where it's also a hub for indoor recreation. The resort also arranges private fining experiences in villa, romantic dinners on the beach as well as bespoke dining experience on the resort's two private islands.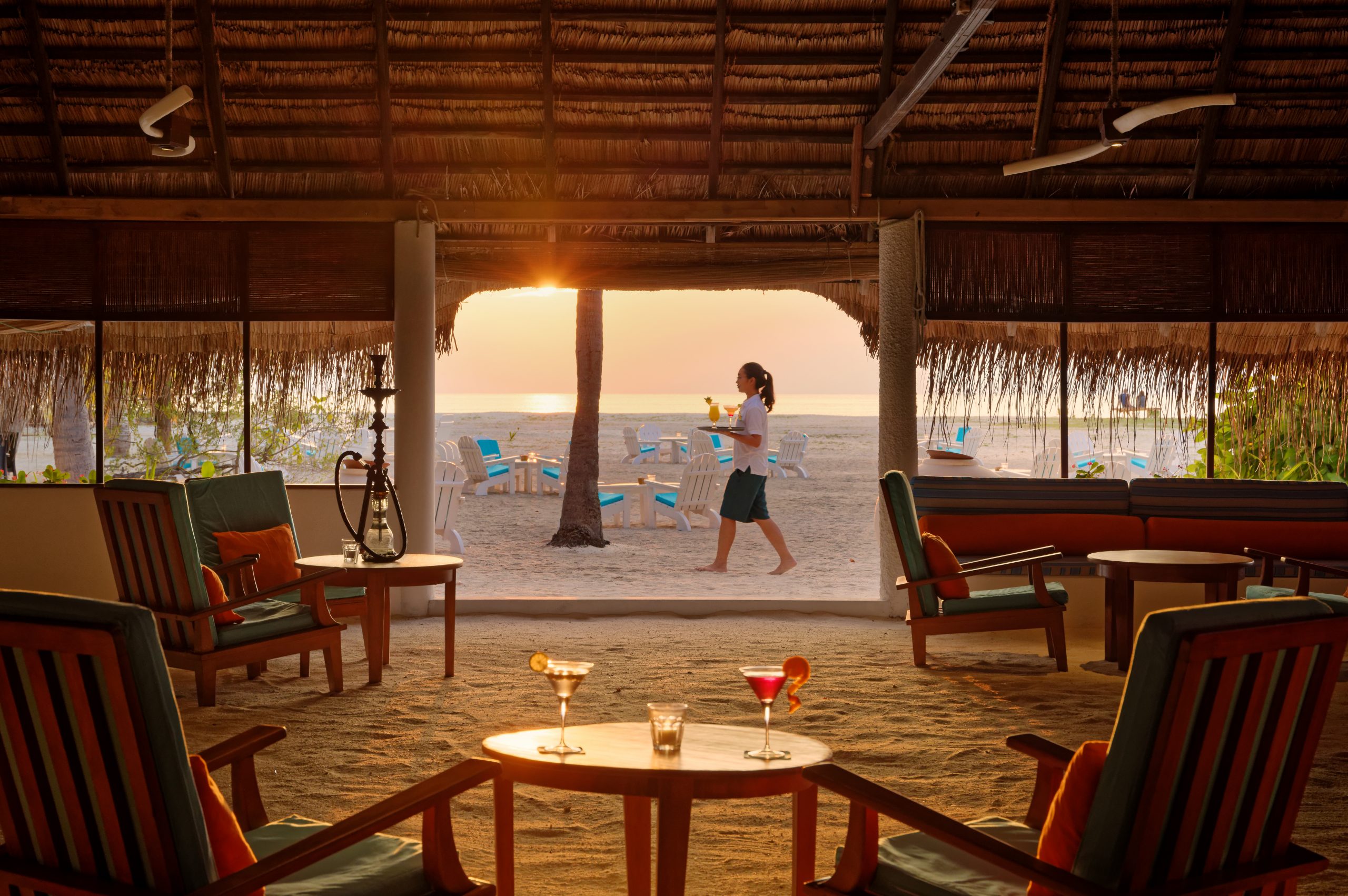 Ali Naseer Hussain, director of food and beverage, said that guests can expect some exciting changes to the dining experiences at the resort in the upcoming months. Ali has twenty years of experience in F&B, working with resorts such as Coco Palm Dhuni Kolhu, Westin Maldives Miriandhoo Resort and Shangri-La Villingili Resort & Spa. "We have already introduced more live stations to the dining outlets and introducing destination dining concepts. Guests can enjoy exclusive experiences such as private island dining on our Sunrise Island."
Recreation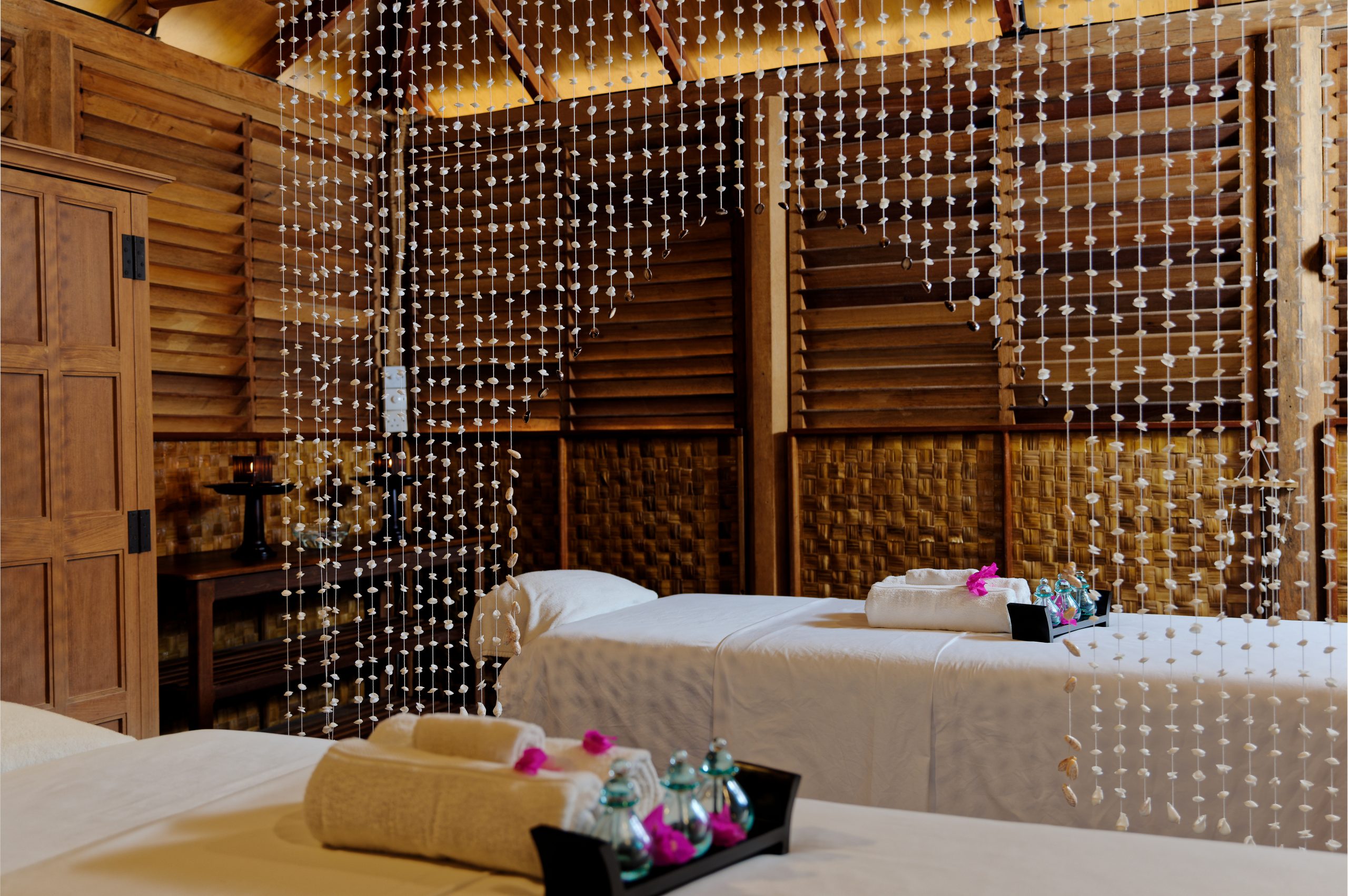 Along with a dive and water sports centre, Rihiveli features The Nala Spa – offering a range of treatments to nourish your mind, body, and soul. Sports include billiard, table tennis, darts and board games indoors, and football, volleyball and tennis outdoors. Guests can also go on traditional Maldivian fishing excursion or visit a nearby local island.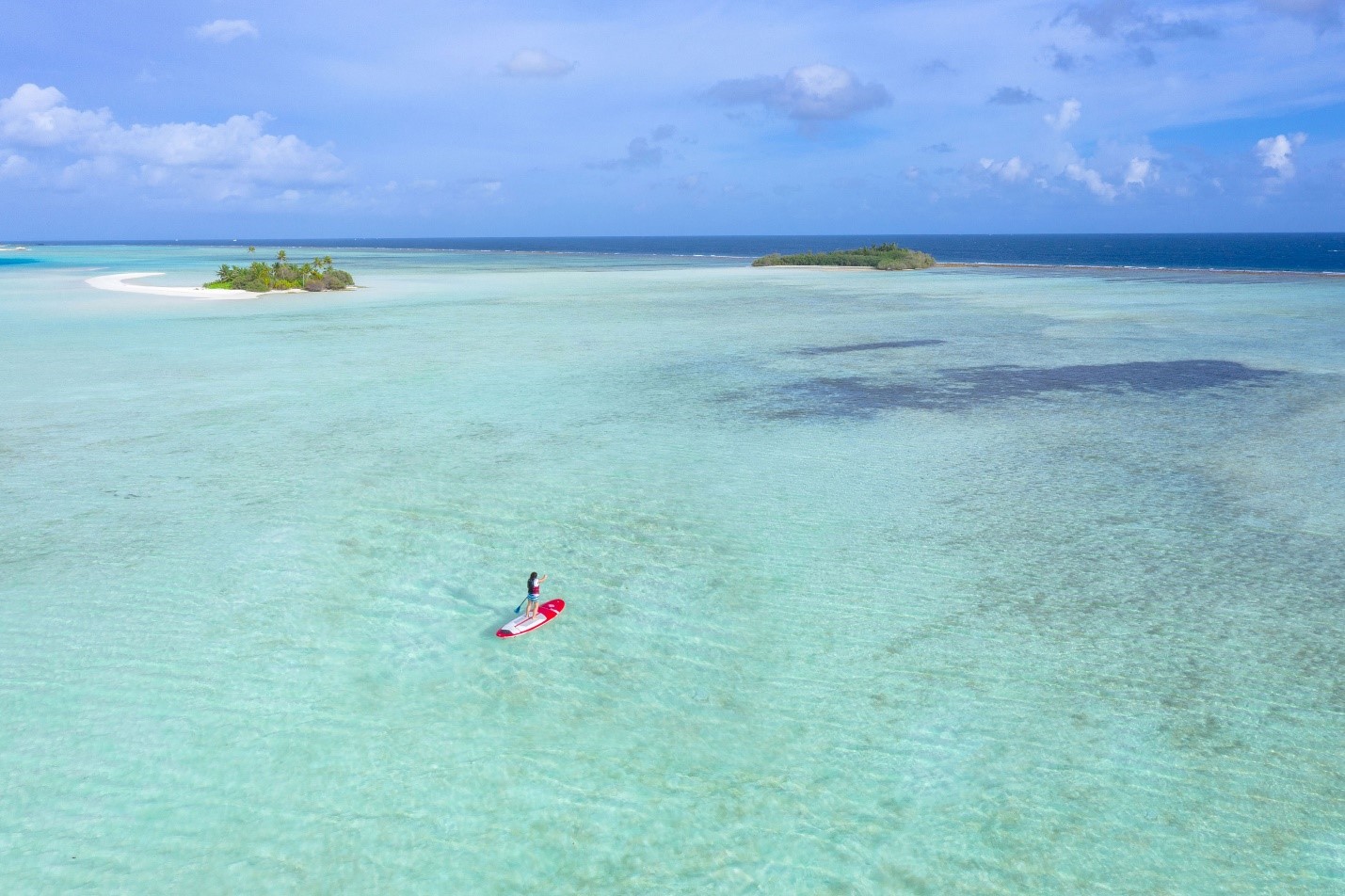 Rihiveli, being a small boutique island of fifty villas and blessed with a naturally beautiful geography, is an ideal location for small group travel such as yoga, wellness, and spiritual retreats as well as MICE travel. The resort offers special packages for small businesses for their annual get together and team outings.
Experience the untouched beauty of Maldives at Rihiveli Maldives Resort.