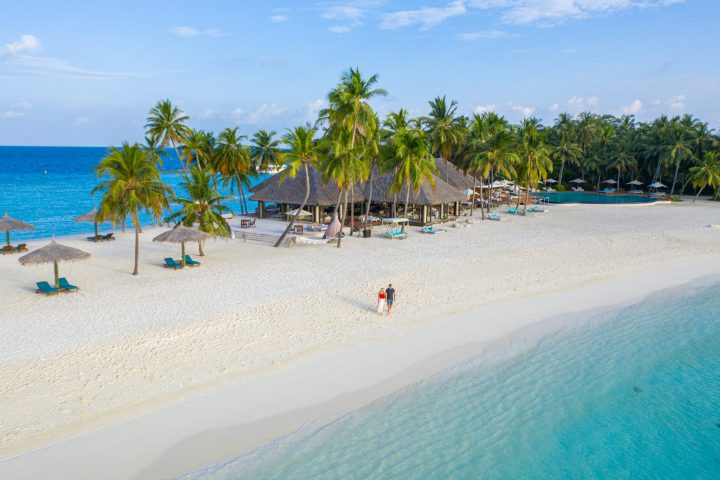 The Tale of Veligandu
Within a luxurious blue kingdom, one can find one of the most authentic resorts in the Maldives. Veligandu Island Resort and Spa, in the North Ari atoll is one of the Maldives' founding resorts that retains its original charm as it entices honeymooners today. The secluded haven of Veligandu Island Resort and Spa is a property of the Crown & Champa resorts collection – the leading resort group in the Maldives. Now visiting guests can connect with Veligandu's past through a collection of old photographs that provides an insight into the resort's humble beginnings. 'The Tale of Veligandu', is a compilation of time-honoured photographs that plunges readers into the charm, history, and transformation of one of the Maldives' pioneering resorts.
Announcing 'The Tale of Veligandu', Fathuhulla Ibrahim, general manager, said, "We are one of the long-established resorts in the country, and we have created it for our guests to connect with our fascinating past. It is brimming with vivid photography and an inspiring archive of images over the years, showcasing some of the most captivating and heart-warming moments of Veligandu history. We cherish these moments in our hearts; these moments are our life."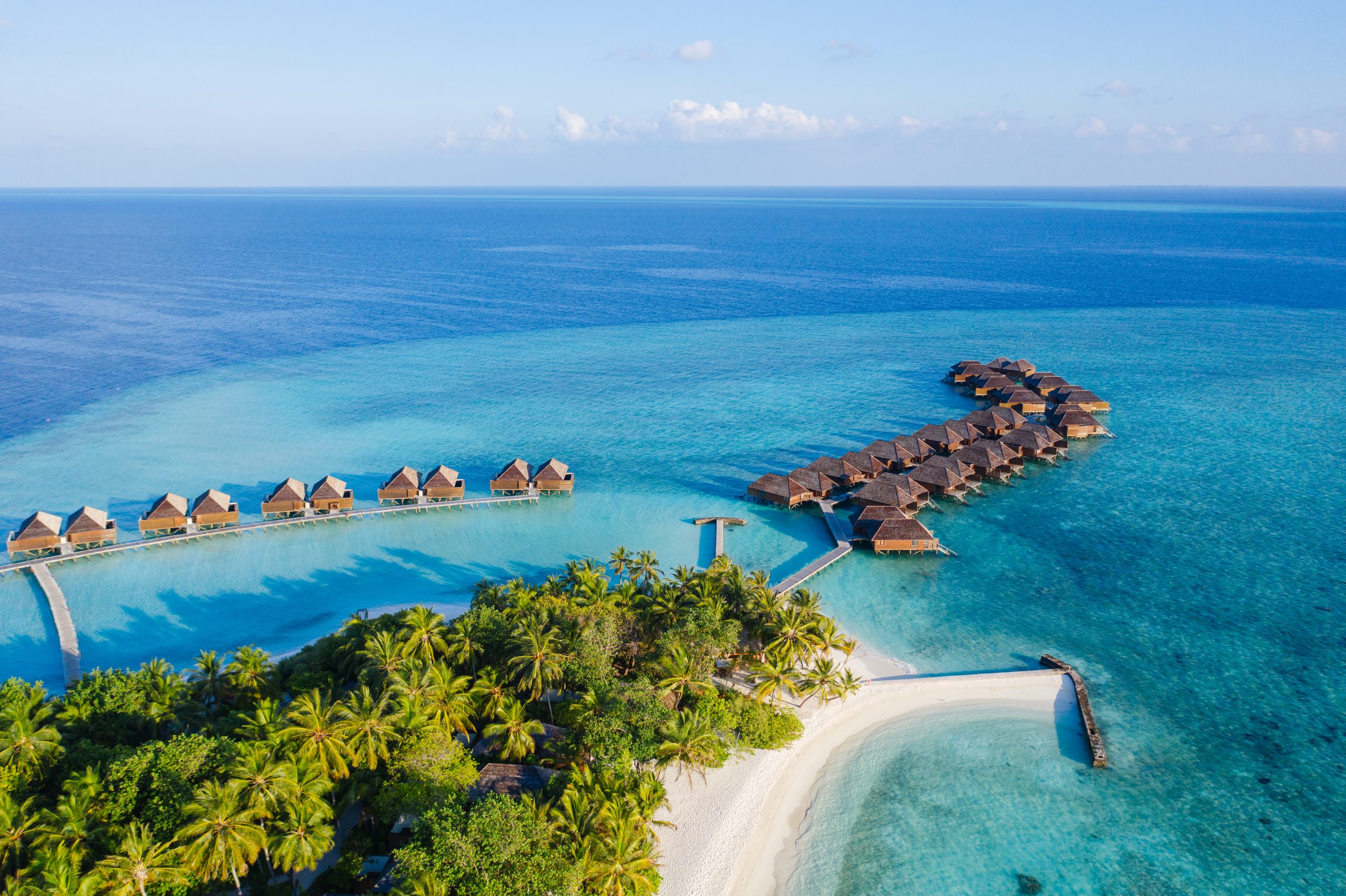 Fathuhulla is a Maldivian national with more than 25 years' experience in the hospitality industry. As a general manager for ten years, he loves working in the hospitality industry. Believing the key to success is honestly, loyalty and hard work, he counts himself lucky to have an excellent team working with him, who he considers the biggest asset on this beautiful island.
Opening on December 24, 1984, Veligandu was named after the Dhivehi word for 'sandbank'. Known as the secluded island, the resort began with only with 17 standard rooms made from coral bricks with no air conditioners, one small restaurant, one bar, two dhonis, one jetty, and with less than 50 team members. One of the resort's owners is one of the first architects in the Maldives. He and his Maldivian partners designed and developed the island. Back then there was one small reception, restaurant, bar and kitchen. Transfers are done by small speed boats. From 1984 to 1990, there was an Italian Club Francorosso that opened for nine months of the year and closed for three. In 1991, they introduced Star Tour Sweden and from 1993 onwards, German, UK and Swiss markets started visiting. From 1998, the first ten water bungalows were built at north end followed by another 12 rooms in 2001 along with a spa and gym. On May 1, 2007, the resort closed for major renovation and re-opened on December 23, the same year with 74 villas in three categories, a swimming pool, new bar, kitchen, restaurant, spa and several other facilities. Another 11 rooms were added in 2013 with new pavilion bar and staff accommodation at the owner's island – This brought the total up to 91 villas across five different categories – with 11 beach villas, ten water villas, 16 jacuzzi beach villas, 34 jacuzzi water villas and 20 sunset jacuzzi water villas.
Today, Veligandu has distinguished itself as one of the leading resorts in the country, voted amongst the top resorts for romance in Asia and the Maldives. With 91 tastefully appointed accommodations, including over-the-water and beach villas, an impressive array of entertainment, facilities, and activities, as well as the warm Maldivian hospitality the resort is renowned for, guests are guaranteed a truly authentic and memorable holiday experience in this secluded paradise.
Veligandu is perfect for nature lovers as its coral reef is noted as an outstanding snorkelling and diving site. Service is high and always friendly in line with the barefoot concept and easygoing lifestyle. All 91 villas are designed for guests' comfort offering simple island living yet bringing emotion of home and sense of tranquillity. They offer authentic and unique experiences to invite guests into a world of Maldivian beauty and culture. Currently Veligandu is number 10 of 439 hotels in the Maldives on TripAdvisor. Furthermore, they have received a 5.9/6 score in HolidayCheck,  9.4/10 Score in Agoda, 4.8/5 score in Expedia and a 9.6/10 score on Booking.com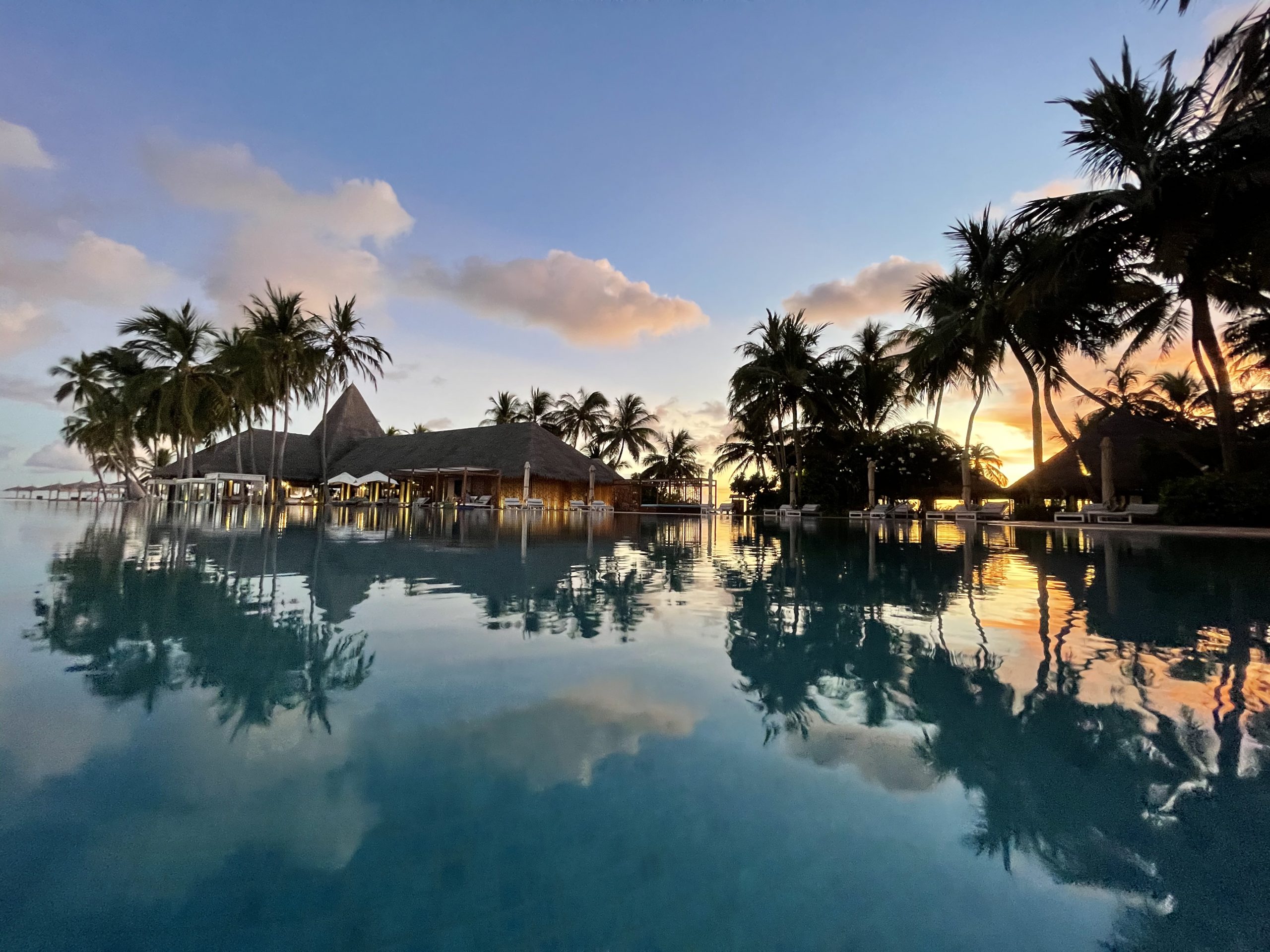 Visitors can switch off and get away from it all on this authentic and charming island oozing with Maldivian charm. As one of the last niche products in the Maldives, the resort has a boutique feel yet is unpretentious. The resort champions sustainable tourism with beautiful beaches wrapped around the island, great accommodation, and an excellent house reef. All this luxury is affordable and consistently balanced with high quality food and beverage options, giving it a five star feel.
Veligandu enjoys a significant number of continuous repeated guests who love the views and Zenlike peaceful, positive energy of the resort. Guests can enjoy uninterrupted views, with an average annual room occupancy of 90 per cent even during the pandemic.
Due to Covid-19 the resort closed operations for five months re-opening on September 2020. Currently, the resort has 210 employees of which 65 per cent are locals and 35 per cent are expatriates. Fathuhulla explains: "Our focus is to give more opportunity and train locals, especially young generation. So that they can lead this industry in the future. Furthermore, 65 per cent of the management team members are locals."
This resort has an air of relaxed romance, making it ideal for couples. Approximately 95 per cent of the resort's customers are honeymooners or couples who choose the island for its laid-back atmosphere. For those who would like to be more active there are ample water sports opportunities. The island is surrounded by a beautiful house reef around the island, access from your villa or the main jetty or at the end of the sandbank. It is renowned for its turtles, reef shark and many colourful fishes. Talk to divers who have been to Rasdhoo area before and you'll soon find out that this atoll is quite a sensational diving location full of spectacular dive spots including Hammerhead Point, also known as Big Blue. Although it's a relatively small atoll, there are still some 19 dive sites on offer, ranging from easy going reef dives that are suitable for beginners to more challenging dive sites to tempt experienced divers. Since there are only two resorts in this atoll, our divers are largely spoiled with uncrowded diving conditions.
Veligandu offers some of the best restaurant and bars in the Maldives, with a scrumptious selection of cuisine and drinks form around the world. The Dhonveli restaurant serves 'all you can eat' buffet style meals for breakfast, lunch and dinner, in a traditional open-air, sand floor, thatch roof dining room. Madivaru offers 'optional' al fresco feasts and experiential beach dining with carefully selected à la carte cuisine, featuring fresh grilled seafood and prime beef. The resort also offers a snack menu at the Bar, pool and in-villa-dining. With a variety of venues, each with a unique twist on beachside hospitality, Veligandu has something for every taste and occasion, make the most of your vacation and try them all. Staff go above and beyond to provide customer service and the  food is high quality and has a wide variety. The chef greets guests with a smile and conjures up the most delicious food. From arrival to departure guests feel at home on the island.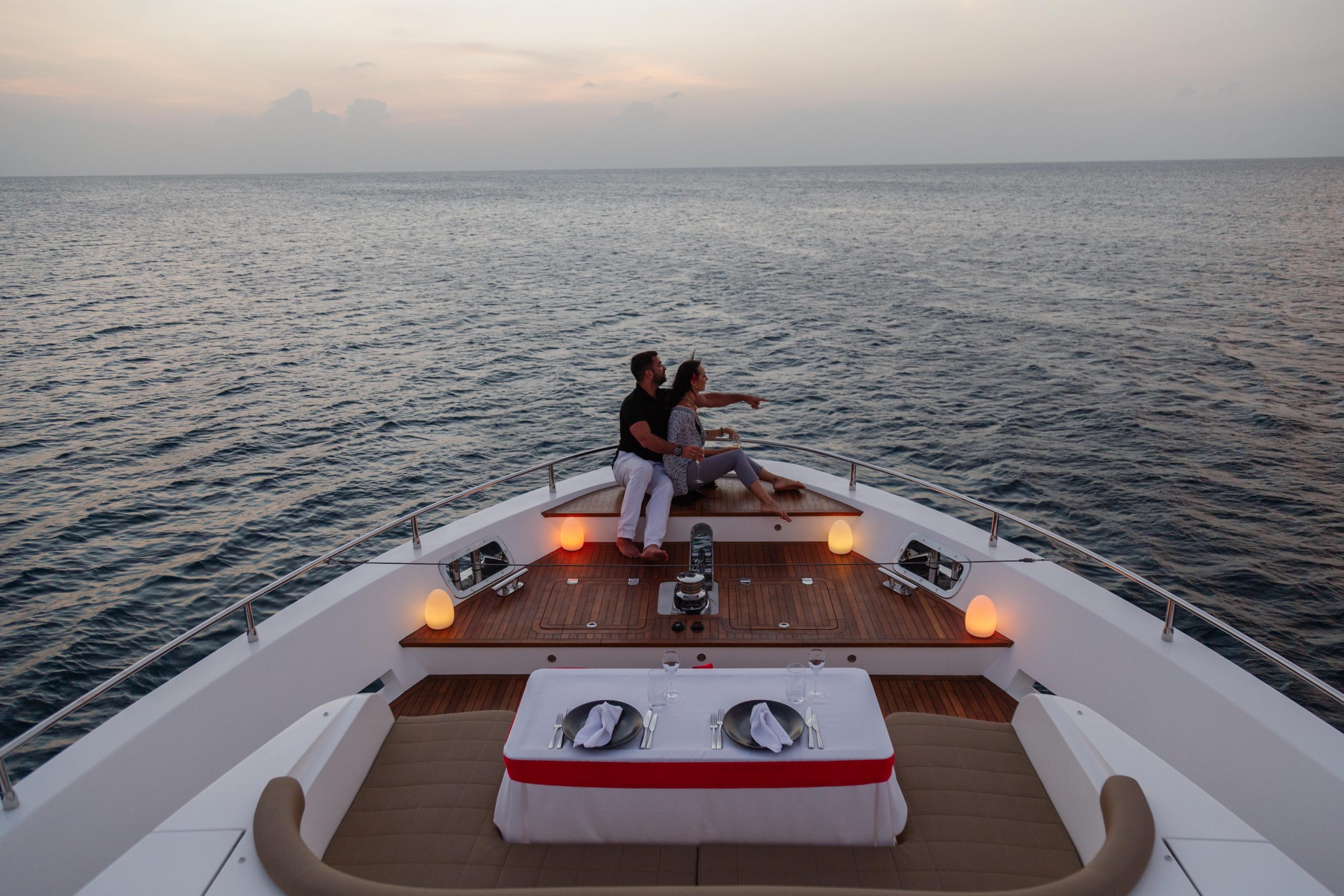 For pure relaxation, Duniye Spa, provides a tropical spa experience, focused on wholeness, simplicity, purity and quality. The therapist's healing energy combines with Asian massage techniques and chemical-free, pure organic products to create a natural, holistic and personalized approach to caring for each guest's health, beauty and well-being. Then there are fishing excursions, a love boat cruise, yoga, snorkelling, diving, water sports, the gym and volleyball entertainment options.
Veligandu Island Resort and Spa, North Ari atoll known as Rasdhoo atoll is 50 km from the Velana International Airport – about 20 minutes seaplane ride away or 70 minutes speedboat ride.
Guests can glimpse the resort's treasured tales and the collection of age-old photographs at:  'The Tale of Veligandu.
Donna Richardson is a Contributing Editor at Hotelier Maldives. You can reach her on donna@perspective.mv