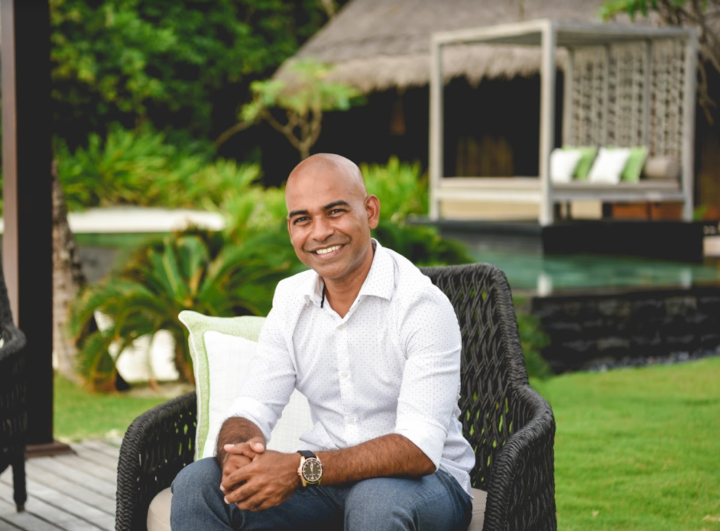 Riyaz Mohamed, Head of Transportation Services, One&Only Reethi Rah, Maldives
One&Only Reethi Rah is designed as a hallmark of excellence, located in one of the most spectacular destinations around the world. Its guests are offered a service distinctive in style and inspired by the local culture, genuine hospitality and lively energy.
The passion for travelling, discovering new culture and traditions guided Riyaz Mohamed to step into the thriving hospitality industry. Riyaz is the Head of Transportation Services at One&Only Reethi Rah — the ultra-luxury, all-villa resort in the Maldives. He started his career in the hospitality industry at the age of 18, when he joined the Food & Beverage team at Dhigufinolhu Island Resort (now Anantara Dhigu) as a waiter. What followed was an impressive journey in the industry as Riyaz climbed through the ranks at One&Only Reethi Rah – where he was part of the Front Office team as Team Leader Butler, before overseeing the transportation division. During his time as a Butler, Riyaz was able to set a new level of unique guest experiences and simultaneously nurture his team to continuously strive for perfection.
He describes his management style as "very communicative, demanding but fair." Recognising that everyone has different strengths and weaknesses, he endeavours to be available and never makes a decision without discussing it first unless operational urgency demands it. "It is very essential for me to give people the chance to show what they can do with some moderate coercion from myself." Being part of One&Only Reethi Rah's prestigious team since its opening helped him grow further in his career. Riyaz realised that to be an effective leader, along with passion he should discover the various aspects of resort operations.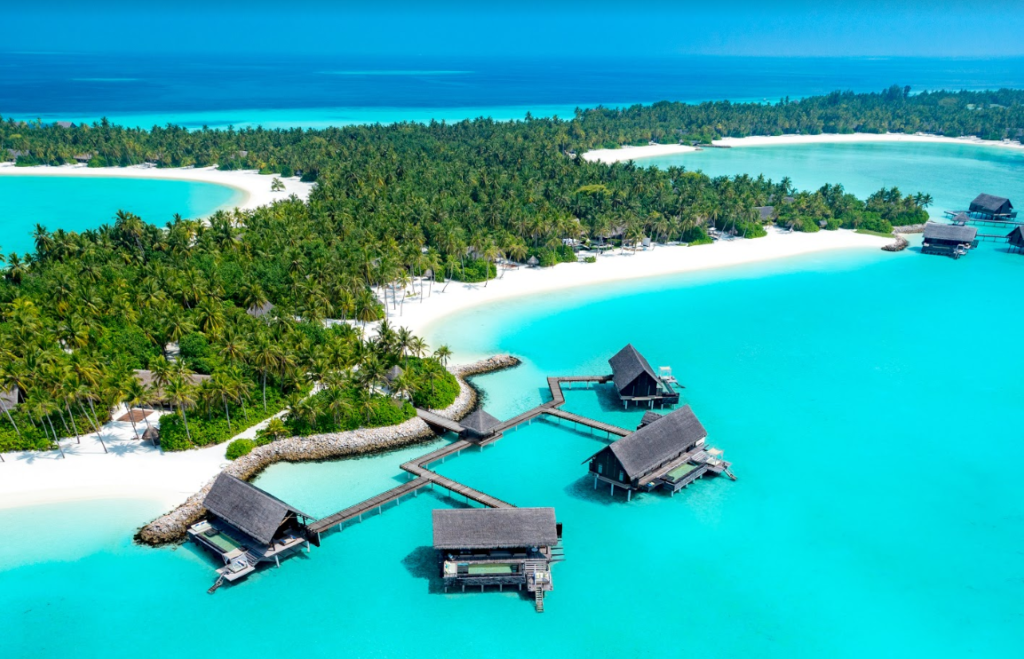 Currently, he is leading the overall transportation operation; handling both the fleet of luxury yachts and buggies on the island. Keeping safety and security in line with their service, Riyaz and his team aim to create unmatched experiences for their guests. One&Only Reethi Rah takes the privilege of handling the largest fleet of buggies in the Maldives; 154 buggies for efficient and smooth delivery of services to its guests. This number includes 28 buggies exclusively allocated for guest use only. Yes, that is true; guests are allowed to drive buggies whilst on the island. To ensure everyone's safety, the transportation team has put together a driving guideline. Prior to becoming eligible to drive a buggy on the island, all colleagues are required to pass a precise driving test and obtain a specific license. The transportation team comprises of 47 dedicated local buggy drivers and yacht crews, available 24/7 to provide guest transportation requests.
"My day starts at 6 in the morning. The first thing I do is brief the Golf Cart Team with the daily resort operations. I check if all the buggies are washed and polished. I inspect the harbour area and yachts and ensure that the boat crew are ready for the first trip of the day. When the daily operation starts, I oversee the team and assist them with any difficulties," he says, explaining his daily routine. "I also work closely with the airport team to ensure smooth guest transfer. It is essential to ensure that all transportation services are delivered to the highest standard, and most importantly, all the crew and staff are safely back on the island. We are here to create beautiful experiences for our guests. At the end of the day, the highest reward for all of us is that we have given the ultimate escape and unforgettable memories."
It is usually perceived that transportation is all about bringing people from one place to another. However, Riyaz believes that transportation is all about providing unique experiences from the moment a guest steps in the yacht to arriving in the resort. The team ensures that after a long flight the guests can be relaxing in their own piece of paradise in no time.
Riyaz identifies the transportation services as one of the high points of the resort. "Our way of service provides an unparalleled and unforgettable experience, meticulous in detail — services that are delivered from the heart and very special. Nowhere else in the Maldives you find a dedicated team with such a number of buggies and yachts. We always attend to our guests — this is vital to ensure that there is something innovative and exciting for them to experience when they return which keeps us ahead of our competitors," he says, describing the uniqueness of the transportation services at the property.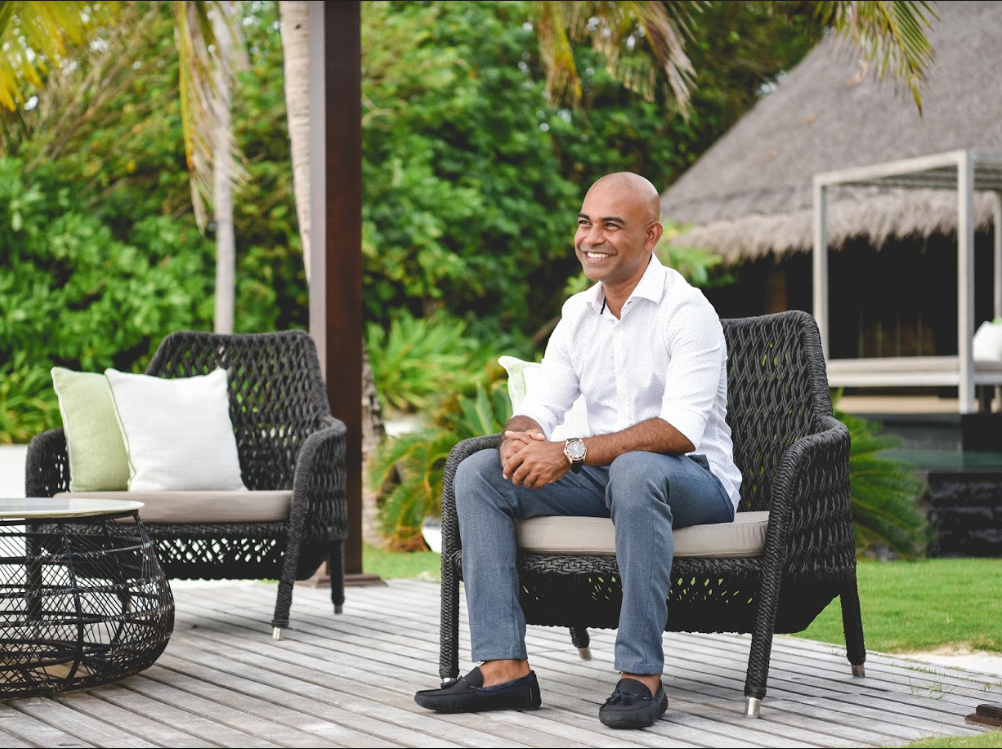 Riyaz is very excited to give us a glimpse of the forthcoming development that he is closely working with the Management. "The transportation team is gearing up to introduce world-class services very soon. We can't wait to present this year's project that would enhance the guest transportation experience in the Maldives. Stay tuned!"
We asked Riyaz what would be his message to the readers and young adults who dream to pursue a career in transportation in the hospitality industry. "Most of my friends have been asking me, 'why transportation?' My response is that the division is mostly neglected and undervalued by many. It is very close to my heart and I am committed to enhance and take it to the next level by providing world-class and personalised experiences. I would tell them that if they would like to make people happy, then this is the industry for them. People travel to be happy and being able to contribute to that happiness – regardless of the part you play – is priceless… Hospitality is the industry that you can openly drive to your full potential. Your future is not a matter of chance, it's your choice. One thing I have learnt the hard way in life is that if you really want something, you have to just go and get it. When opportunities present themselves, don't let them pass you by. Do not limit yourself, no job is too big or too small. Do not give up, the beginning is always the hardest," says Riyaz.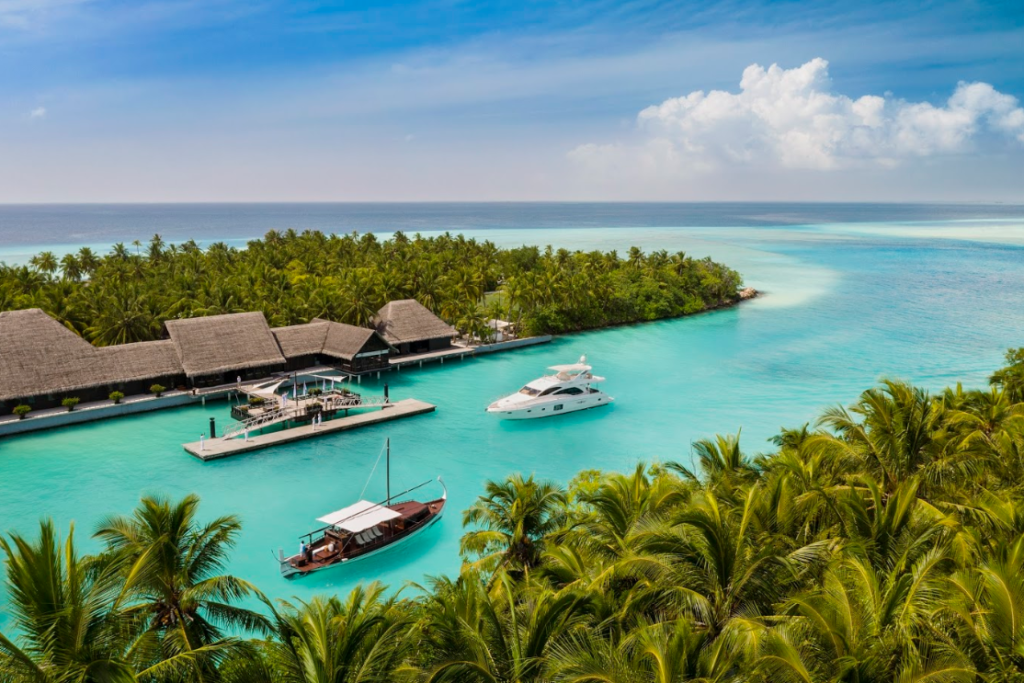 Now Riyaz is right where he wants to be: engaged by his dream resort brand; close to his family; and discovering the world. He is very thrilled to share that this September he is travelling to Nepal for an adventure of a lifetime. Trekking through one of the most challenging and beautiful landscapes in the world, ending at the famous Mount Everest!