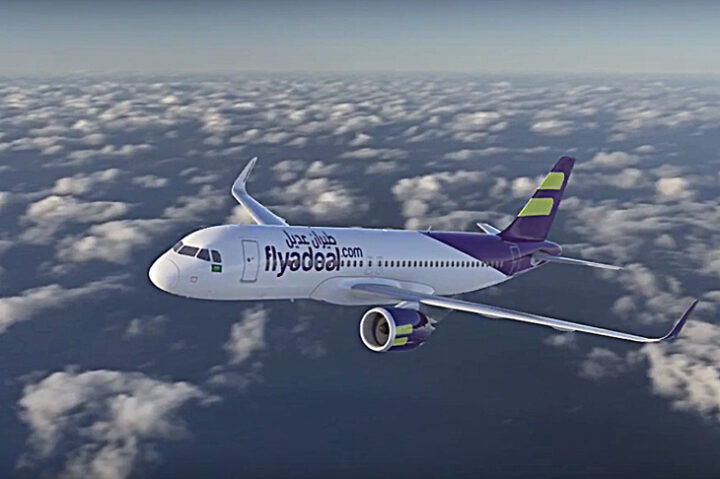 Saudi Arabian Airlines to launch low cost carrier
Saudi Arabian Airlines (Saudia) has announced the launch of a new low cost airline called Flyadeal. The budget airline, headquartered in Jeddah, will serve both domestic and international routes.
During a special ceremony at King Abdulaziz Airport on Sunday, Director General of Saudi Airlines Corporation Saleh Al-Jasser said that Flyadeal will begin operations from the middle of next year and will operate independent of its parent firm.
"Flyadeal is an airline under the Saudi Arabian Holding Group with complete autonomy from Saudi Arabian Airlines as a separate strategic business unit," he said.
Jasser said the airline would be "an addition to the list of strategic initiatives that are being implemented toward the National Transformation Program."
Flyadeal will initially focus on local and regional routes within the Gulf Cooperation Council and neighboring countries. "We expect to serve the main trunk routes including our capital Riyadh, Jeddah and Dammam and key regional markets."
The new low cost carrier will support Saudi Arabia's aviation sector by serving a new set of travelers, and providing them with affordable air links to popular, high-demand destinations.
"The new airline will enable the Saudi Airlines Corporation serve a large market and cater to the growing demand from consumers for low-cost travel," said Sulaiman Al-Hamdan, Saudia's Chairman of the Board and President of the General Authority of Civil Aviation.
FlyAdeal is planning to induct 29 Airbus A 320 aircraft within the next few months, according to Jasser.
"The airline is focused on delivering value for money to cost-conscious customers. It will be a single-class low fare carrier which means we are focused on getting people from A to B for a fair price.
"A low cost fare does not mean low service so we will be world class in our focus of giving customers the best service possible," he added.
Earlier this year, Saudia received its first Boeing Dreamliners as part of efforts to increase its fleet from 119 planes to 200 by 2020.
Saudia upped its expansion efforts last year with the delivery of 50 aircraft from Airbus as part of an US$8.2 billion deal – the largest aviation deal to be secured via Islamic financing.
The airline said it expects to carry more than 30 million passengers in 2016.