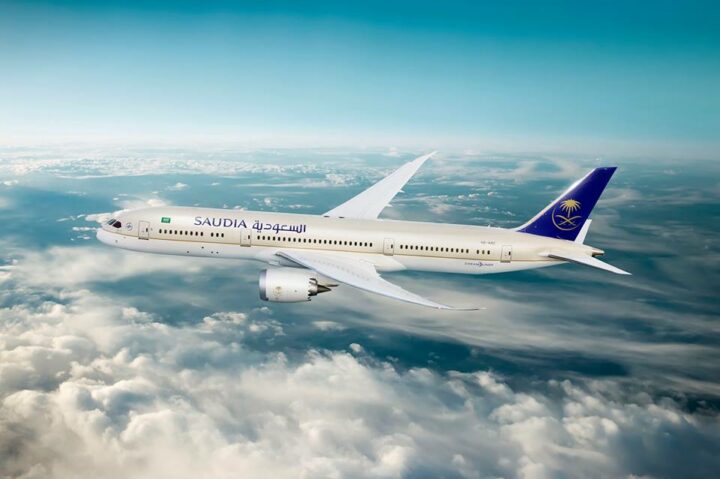 Saudia doubles Maldives flights, set to up tourist arrivals from Saudia Arabia
Saudia – the flagship carrier of Saudi Arabia – has doubled flights to the Maldives, with the introduction of flights between Jeddah and Malé. The additional flights commenced on April 9.
The increase of flight between Saudi Arabia and the Maldives – from two to four weekly flights – will help increase the number of Saudi tourists visiting Maldives.
A total of 51,330 travelers from the Middle East visited the Maldives last year, of which 42.7% were Saudi tourists. The total number of arrivals from the Middle East also increased 22.3%, compared to the arrivals of 41,976 from Middle Eastern countries in 2015.
The total number of Saudi tourists visiting the Maldives in 2016 was recorded at 21,964; a 39.5% increment compared to 2015. A total of 15,749 tourists from Saudi Arabia visited the Maldives in 2015. Maldives recorded 1.28 million tourist arrivals in 2016, of which the percentage share of Saudi tourists was recorded at 1.7%.
The new Jeddah-Malé flights will be held every Wednesday and Saturday, Saudia told Hotelier Maldives. The Malé-Riyadh flights will fly every Thursday and Sunday, and both flights will transit in Colombo, Sri Lanka, it added.
Saudi Arabian Airlines commenced operations to the Maldives in March 2016. It has achieved growth in its operations and carried over 30.1 million passengers last year, 2 million higher than the previous year. It flew to over 57 destinations worldwide last year and carried over 13.3 million passengers to its international destinations, which is a 3.24% increase compared to 2015.