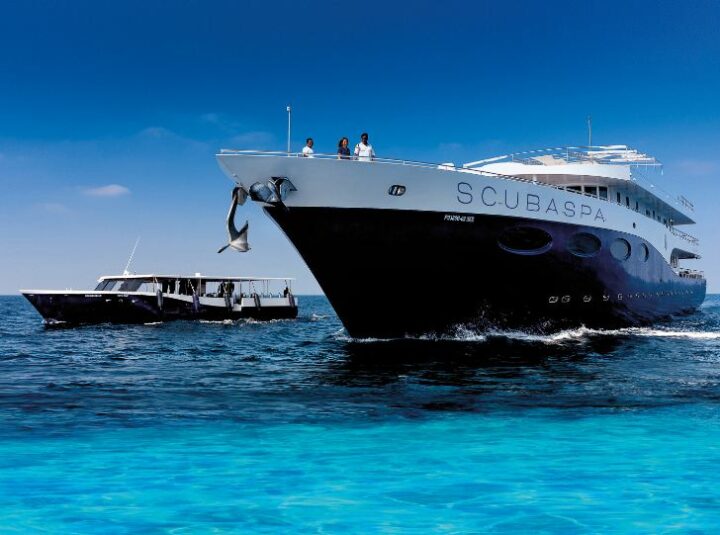 Scubaspa confirmed as Silver Sponsor of Hotelier Maldives Wellness Summit 2017
A notable presence in the hospitality and wellness industry, Scubaspa has been confirmed as the Silver Sponsor of the Hotelier Maldives Wellness Summit, due September 2017.
The summit is a platform that brings together leaders in the spa and wellness industry, both in the country and the region. It will feature discussions and debates on the opportunities and key challenges facing the industry and will highlight expert reviews on wellness related matters as well as feedback and thoughts from professionals working in the sector.
"Scubaspa is the leader in promoting wellness in the liveaboards. As such, we are open to share our ideas as well as the experiences we had with our guests. More so, the company sees the great potential of the industry hence the decision to be part of it," said Abigail S. Tagabuan, Guest Services Manager at Scubaspa, commenting on the reason behind their support for the summit.
"Hotelier Maldives Wellness Summit will be a great avenue to talk about the wellness industry in Maldives. It can bring together the wellness industry pioneers, leaders and businesses. They can share ideas on the latest global trends, how to promote and utilise the industry to drive more tourists, and encourage more investors to provide more employment," she added.Exploring groundbreaking methods to enhance common dive experience, Scubaspa incorporates onboard spa treatments and wellness-focused activities such as in-house yoga, to complete their service of providing a five-star experience aboard its luxurious yachts. Apart from spa boutiques on board, the availability of outdoor Jacuzzi's also adds value to the vision foreseen in providing exceptional service all round.
"We understand that for a person to live a healthy and fulfilling life there should be an equal balance between work and relaxation. We are the only liveaboard in Maldives that offers both scuba diving and spa packages. That's what our guests come here for! We want to promote Maldives not only for its natural beauty with its aquamarine waters and extraordinary underwater scenery but more as a recreational and wellness retreat," said Abigail.
The summit will feature Anni Hood, founder and CEO of Anni Hood and Wellness Business Consultancy, as keynote speaker. She is a leading wellness business specialist, advising and supporting public and private as well as businesses and individuals in achieving optimal results within the sector of health and wellness.
Acting as a guide and expert to lead others in the rapidly evolving sector of integrative health, community wellbeing, illness prevention and wellness tourism, she has engagements as an international speaker in highlighted events including the Global Wellness Summit, World Travel Market, Wellness Spain, Arabian Travel Market, Lithuanian Congress and The Baltic Congress and others."The people who come to Maldives have one common goal and that is to relax and have fun. However when they leave they bring more than what they come here for. They are totally recharged! Their Maldives experience has unknowingly turned them into better individuals hence the reason to come back," Abigail added.
"With more people searching for this kind of balance in life there will be undoubtedly a surge in the wellness industry in the coming years here in Maldives."
Registrations for the Hotelier Maldives Wellness Summit will be opened soon. For any inquiries, please contact Nashaya Shimry, email: nashaya@167.172.155.58 or call: +960 791 0878