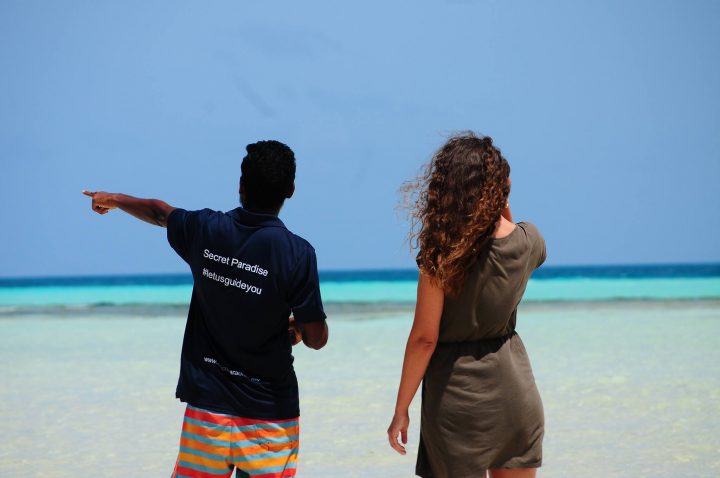 Secret Paradise awarded silver for best for nature positive tourism
Local Tour Company Secret Paradise Maldives has announced that they have been awarded silver at the International Centre for Responsible Tourism (ICRT) Responsible Tourism Awards 2023 in the category Best for Nature-Positive Tourism.
In this year's edition, a total of 22 outstanding travel and tourism businesses from the subcontinent were chosen as winners in various categories, highlighting Secret Paradise's remarkable accomplishments in the field of responsible tourism.
These categories include:
Best for Tackling Plastic Waste
Best for Meaningful Connections
Best for Local Sourcing, Craft and Food
Addressing Climate Change
Best for Diversity and Inclusion
Best for Nature-Positive Tourism
The judges were seeking examples of tourism businesses that reduce negative impacts and positively impact the maintenance of the natural environment and biodiversity. Through evaluation of evidence, data and supporting references, the awards recognise the winners' commitment to sustainable tourism and their dedicated efforts to harness tourism as a force for good and the betterment and preservation of both natural and cultural heritage.
Those businesses, destinations and organisations which were awarded Gold in the regional awards in Africa, India, and Latin America, will automatically be entered into the Global Responsible Tourism Awards to be announced in London at WTM in November this year.
Secret Paradise Co-Founder, Ruth Franklin, commented: "Being acknowledged within the global family of Responsible Tourism is a further milestone that affirms our ongoing commitment to delivering responsible travel experiences. We take immense pride in championing sustainable practises in the Maldives and value the support of our NGO and marine organisation partners, as well as the local communities who welcome us and our guests to their islands. Our hope is that we inspire our partners, guests, and the tourism industry at large, showcasing that any business, regardless of its size, can make a positive impact."
Sustainable and Responsible tourism has been an integral part of Secret Paradise's business model since 2012. Providing locally led tours throughout the archipelago, they are mindful of ensuring they promote local tourism in line with Maldivian culture and traditions. Through education of their team, guests and locals, they aim to protect the environment and limit where ever possible any negative impact. In 2020 they were commended in the 'Meaningful Connections' category World Responsible Tourism Awards and long listed for the 2015 'Best for engaging people and culture' category.