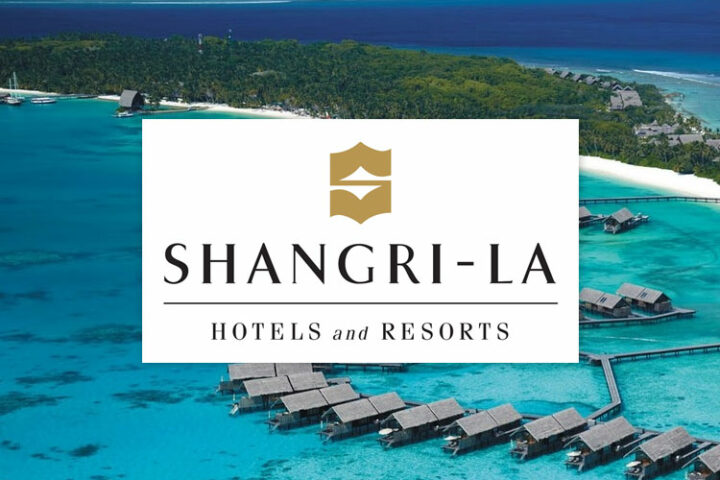 Shangri-La introduces new benefits and anniversary offers
Golden Circle, the loyalty programme of Shangri-La Hotels and Resorts, is introducing new benefits this month as part of its continuing fifth anniversary celebration. In addition to new ways for members to earn reward points, Golden Circle (GC) is offering fifth anniversary specials and partnership deals with brands such as Victor Private Jet and Virtuoso Experiences.
According to the luxury hospitality group, Golden Circle was especially created for Shangri-La's most valued guests. It is more than a frequent guest programme, the company says, "Every time you stay with us, you will enjoy exclusive privileges and benefits across many different aspects of our hotel and resort offerings. The Golden Circle philosophy is simple: a continual improvement to create unforgettable experiences for you, our most valued guest.
"You can quickly earn Golden Circle Award Points (GC Award Points) can be earned by staying at Shangri La hotels and resorts, or come in to enjoy a meal, a drink or a treatment at CHI, The Spa."
The GC Award Points can then be redeemed for hotel stays, dining or spa experiences at any Shangri-La hotel, resort, Kerry hotel, Traders hotel and Hotel Jen. The points can also be converted into airline miles.
The new GC benefits include:
Multiple Room Earning: Now GC members can earn GC Award Points on up to three rooms when travelling with family members or business associates and booking rooms at a qualifying rate.
Earn With Redemption Nights: Members are eligible to earn a qualifying night and stay toward their GC status when redeeming a free night using GC Award Points.
Rollover Nights: Jade and Diamond members can now accumulate surplus qualifying nights to use for status renewal or membership upgrade. These may be carried forward for the following membership year only.
Buy or Gift Points: Members can top up their balance or gift points to others. Points are sold in 100 point increments at US$13 per 100 points; members can purchase up to 6,000 GC Award Points in a calendar year.
Instant Dining Awards: Fully launched in December, the programme enables GC members to dine out on GC Award Points at all managed restaurants and outlets in the over 95 Shangri-La, Kerry, Hotel Jen and Traders hotels and resorts worldwide.
In addition to the new benefits, from 1 April to 30 June 2016, GC members will receive double points when dining at participating restaurants at Shangri-La, Hotel Jen, Kerry Hotels and Traders Hotels Monday through Friday. Members must register for the promotion in advance.
A special 5th anniversary offer from Victor Private Jet provides members an exclusive US$1,500 discount on their first private jet booking with Victor through its innovative iOS app. The offer is available through 31 December 2016.
"We have listened to what our members truly value and expanded the programme to address their needs. We want to demonstrate that loyalty means more with Golden Circle and make Golden Circle one of the most attractive and meaningful hotel reward programmes in the industry", said Wee Kee Ng, Vice President of Loyalty and Partner Marketing.
Shangri-La Hotels and Resorts, based in Hong-Kong, is one of the leading luxury hotel groups in the Asia Pacific region. Shangri-La's brands include Shangri-La Hotels, Shangri-La Resorts, Traders Hotels, Kerry Hotel, and Hotel Jen.
Regarded as one of the world's finest hotel ownership and management companies, Shangri La owns and / or manages over 90 hotels and resorts throughout Asia Pacific, North America, the Middle East, and Europe, boasting a room inventory of over 38,000.
New properties are under development in China, Cambodia, Hong Kong, India, Myanmar, Philippines, Qatar and Sri Lanka.
The company manages two properties in the Maldives, Shangri-La's Villingili Resort & Spa in Addu Atoll and Hotel Jen in Male' City.
For more information about Shangri-La's loyalty programme or to enroll, visit the Golden Circle website at www.goldencircle.shangri-la.com.