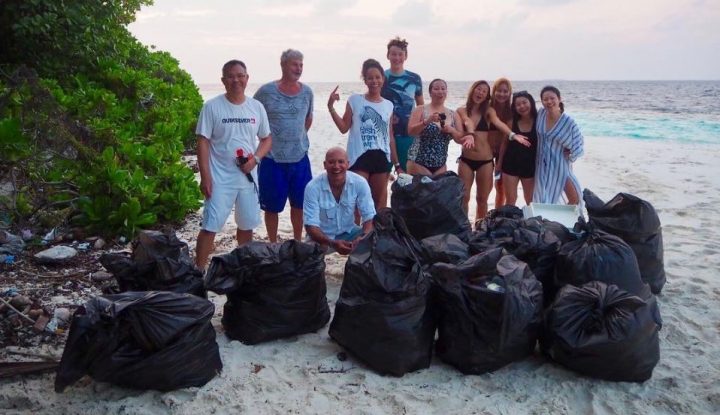 Shark and Coral Reef Conservation Expedition conducted by Blue Horizon
As part of fulfilling the company's corporate social responsibilities to contribute to community development and environmental sustainability, Blue Horizon Pvt Ltd carried out an expedition on Shark and Coral Reef Conservation from 20th to 27th of January.
Blue Horizon Pvt Ltd partnered with Tadzio Bervoets, a renowned marine biologist, coral reef expert and shark conservationist to carry out the expedition. The awareness and conservation program mainly took place on board the Horizon 3 safari boat and was participated by its guests as well.
The expedition consisted of an information session on board the safari, about the harmful effects of discarded plastics on the ocean and the marine life. Another activity under the expedition was a clean-up drive carried out on Araigattha, a small, uninhabited island. During the clean-up drive, participants collected a 100 kilos of trash in just 40 minutes.
The increasing amount of waste is a major concern in the Maldives where, according to the recent statistics, 860 metric tons of garbage is disposed of in the ocean, which mostly consists of plastic bottles.  To reduce the use of plastic bottles Horizon 3 is equipped with a water filtration system. Blue Horizon focuses on creating networks to support communities with their fight against climate change.