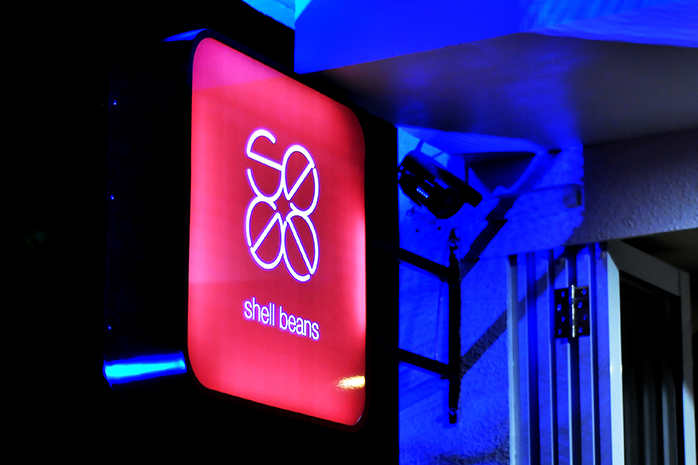 Shell Beans spreads its wings to Hulhumale'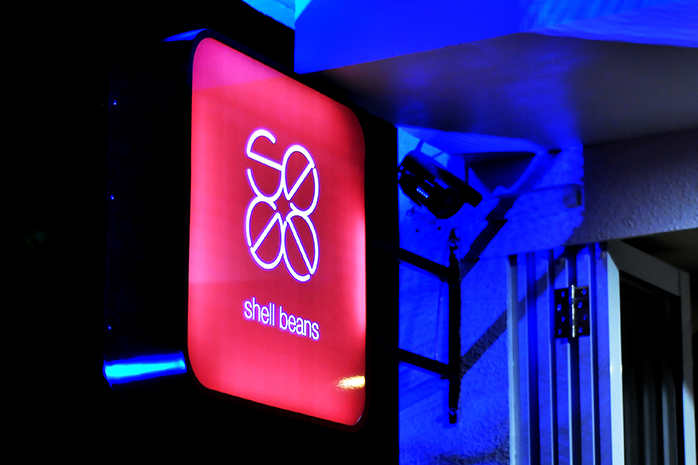 The new Shell Beans branch at Hulhumale' was opened on 16 April 2015, last Thursday. The opening kicked off at 18.00 in the evening and went on till 22.00 in the night. This new cafe' is located on Nirolhu Road, no 18, Hulhumale' and just opened their doors for the public today.
At the invitee only inauguration of their new café, company CEO Ms. Shivnee Deen, along with the management and staff  were at the venue welcoming other top names in the industry/business.
The evening commenced, the drinks flowed and so did conversation between mingling guests. Live music of the Saxophone and guitar played softly in the background. The place looked absolutely divine. The entire café fitted with glass doors and windows made the space seem that much bigger and spacious. Warm lights filled the indoors area, where guests sat and conversation flowed freely.
The ambiance of the café shone through all the tiny details of personalized touches added. Small paintings both creative and on trend filled up the walls – cozy, very welcoming and friendly.
With delicious canapés and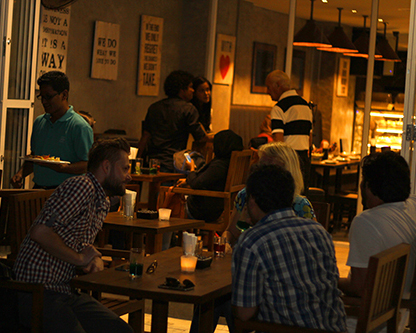 the ease with which people lingered and spoke to each other speaks volumes about the  service offered at Shell Beans. Shell Beans is a favorite among locals and visiting tourists and expats.
Speaking about the new opening, Ms. Shivnee Deen said, "Bringing the Shell Beans experience to the Hulhumale' community- Your place, Our Passion"
A favorite among many, Shell Beans offers food and services like no other. The initial branch first opened up on 28 December 2002 and to this day remains at the top of their game and we wish the team the best of luck in all their future endeavors.