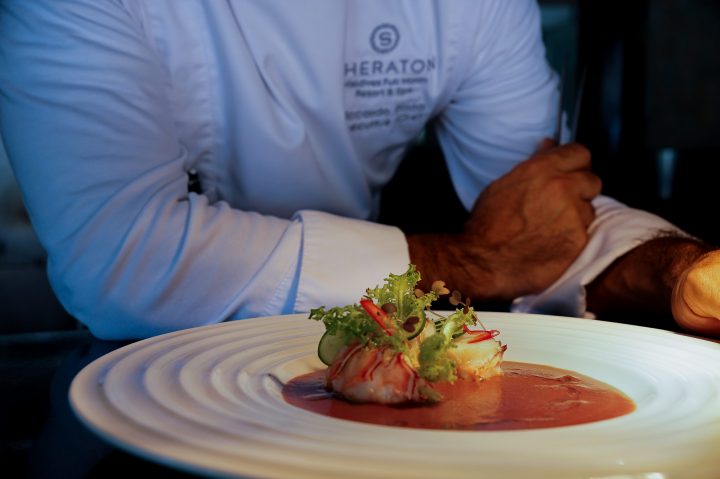 Sheraton Maldives Full Moon Resort & Spa Launches Carbon Free Menu
To celebrate World Environment Day, Sheraton Maldives Full Moon Resort & Spa launched an innovative Carbon Free Menu to provide guests with an exceptional dining experience while minimizing ecological impact. Led by Executive Chef Riccardo Pinna, the resort's culinary team takes great pride in offering guests the freshest and most environmentally conscious dining options.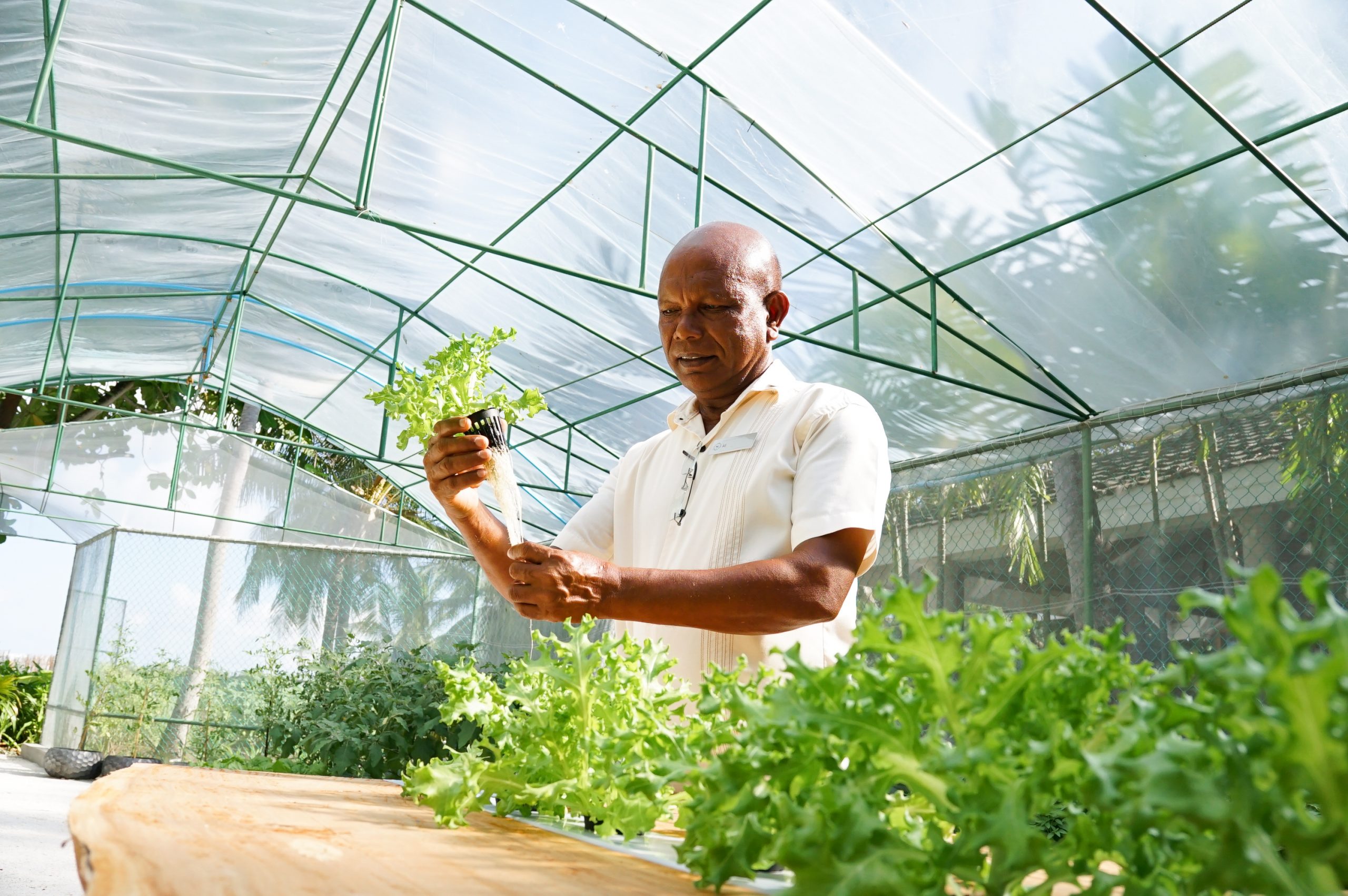 Featured Image: Ali Thakan in Chef's Garden
Vegetables are directly harvested from the resort's Chef's Garden. A thriving green oasis, the Chef's Garden grows tomatoes, lettuce, okra, brinjal, basils, chilies and lemongrass. The organically grown vegetables are carefully nurtured by landscaper Ali Thakan, ensuring a steady supply of fresh and organic produce that significantly reduces the resort's carbon footprint.
In addition to the fresh organic vegetables, the resort sources fish directly from fishermen who practice sustainable fishing methods to support local communities and reduce food miles.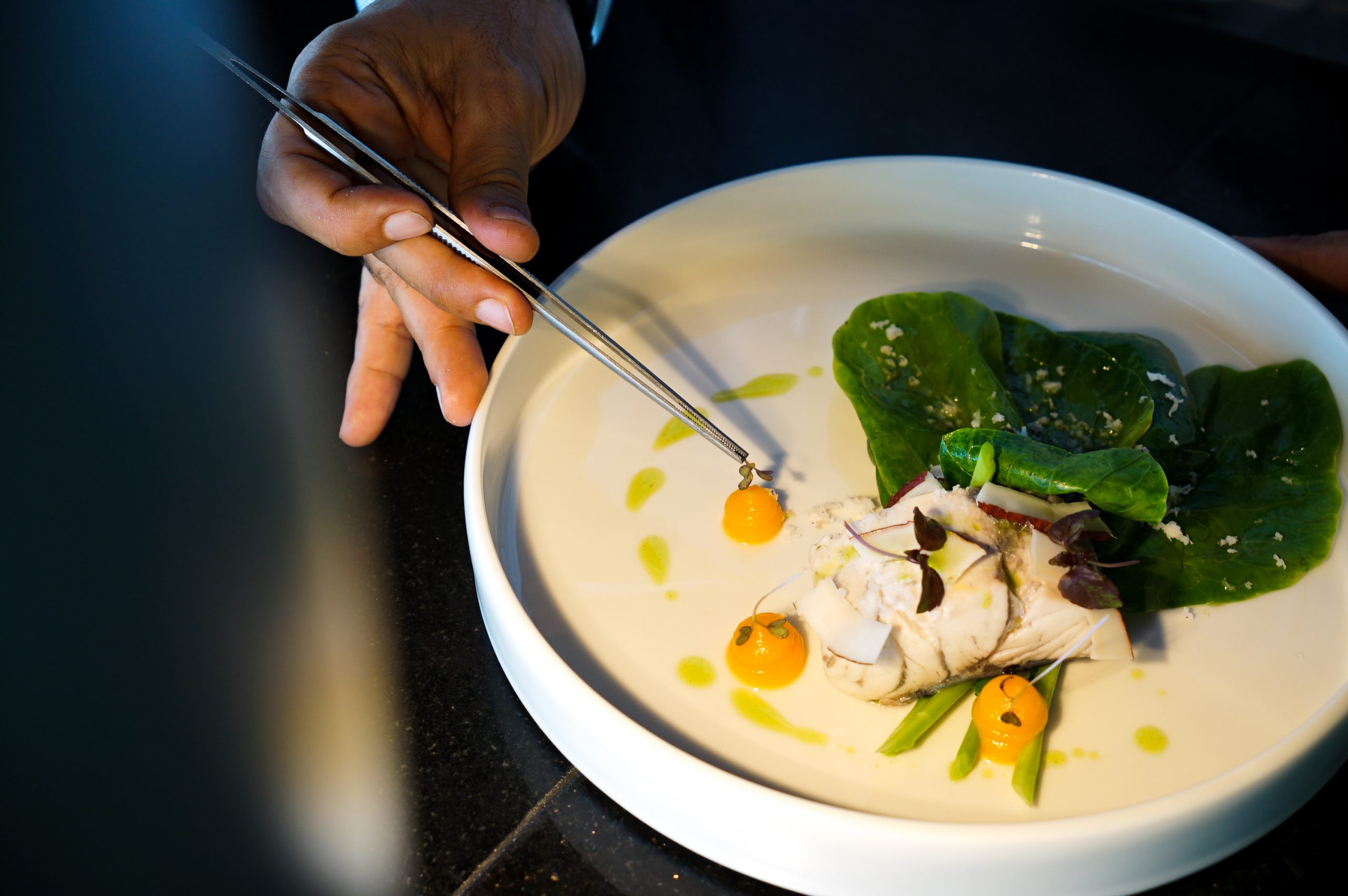 Featured Image: Reef Fish Cooked in Coconut Water and Furanafushi Spinach
The Carbon Free menu offers an array of dishes including Organic Watermelon and Tomato Jam with Local Coconut and Basil, Reef Fish Cooked in Coconut Water and Furanafushi Spinach, Reef Lobster Stew with Frisee Lettuce and Lemongrass, and many more dishes available during dinner at Sea Salt Restaurant. Each dish reflects the resort's unwavering commitment to sustainability and showcases the rich flavors derived from locally sourced and organic ingredients.
As an advocate of environmental stewardship, General Manager, Mohamed El Aghoury said, "At Sheraton Maldives, we understand that every action counts when it comes to preserving our planet. The introduction of our carbon free menu is a significant step towards minimizing our ecological impact while delivering extraordinary culinary experiences to our guests." He also added that by cultivating a diverse range of plants, the resort ensures a steady supply of organic produce, which significantly reduces the carbon footprint and enhances the quality of their dishes.
On World Environment Day, the resort's youngest guests were invited for a special planting activity at the Chef's Garden. The hands-on experience aims to foster a connection between children and nature, promoting sustainable practices from an early age. All guests were invited to help plant 50 Dwarf Hybrid Coconut Trees around the island.