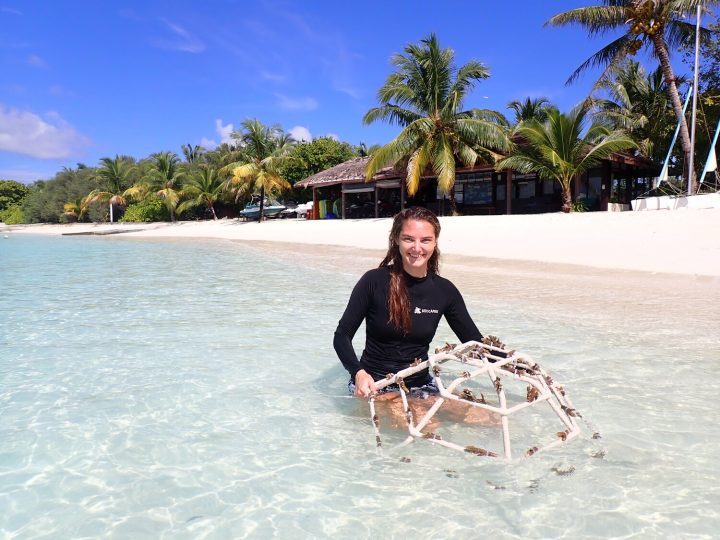 Sheraton Maldives launches 'Adopt a Coral' program
With the growing trend of sustainable eco-travel around the world, Sheraton Maldives Full Moon Resort & Spa takes the opportunity to allow the resort's valued guests to give back while on their tropical escape. As part of Good Travel with Marriott Bonvoy, the resort launches Adopt a Coral, joining 14 other Marriott International properties across Asia Pacific as part of the program's pilot launch.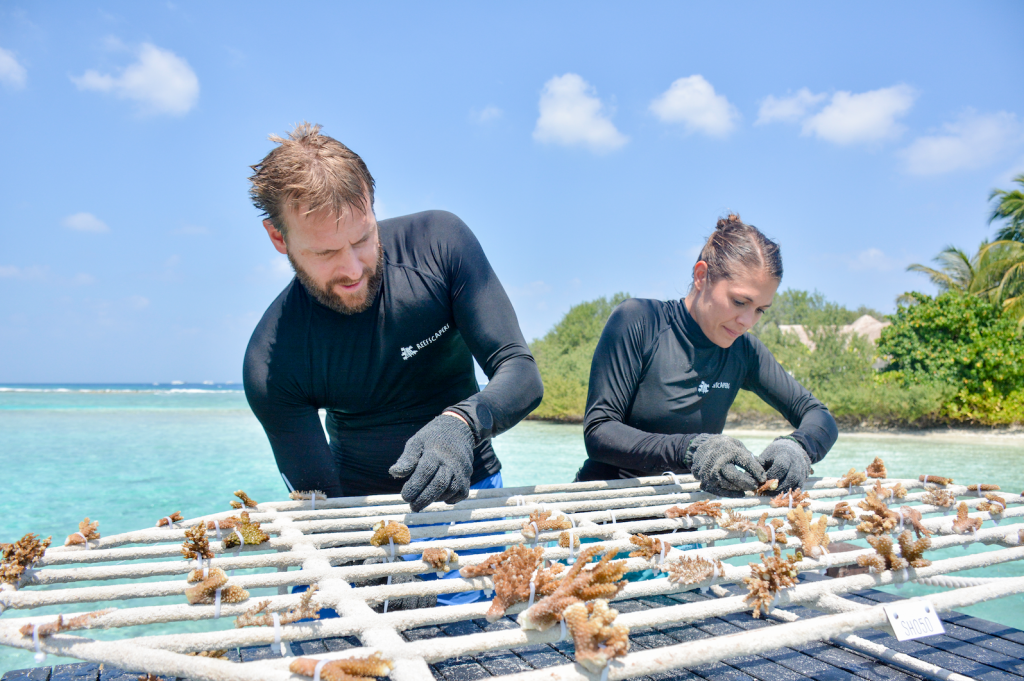 The new Adopt a Coral program lets guests take part in the coral-fragment plantation activity to promote reef habitats and generate new coral. Sheraton Maldives has teamed up with Reefscapers, an independent marine consultancy established in 2000, who were appointed by the Maldivian Government as custodians of the coral colonies in the Gulhi Falhu lagoon, which was to be destroyed as part of a reclamation project.
Along with luxury stays and unforgettable experiences, this five-star resort aims to connect their guests with nature. With Adopt a Coral program, travelers can now contribute to protect one of the Maldives' more valuable treasures, its beautiful coral reefs. "We are excited to launch Adopt a Coral as part of Good Travel with Marriott Bonvoy and look forward to bringing truly meaningful travel to our guests at home, or from abroad once international travel resumes," said Emilio Fortini, General Manager, Sheraton Maldives Full Moon Resort & Spa.
Situated on Furana island, just a 15-minute speedboat ride from Velana International Airport, Sheraton Maldives offers 176 rooms that seamlessly blend into the surrounding turquoise waters, pristine beaches and lush greenery. With 7 unique restaurants and bars, 3 outdoor tropical freshwater pools and a spa, the resort caters to all guests and is the perfect destination for honeymooners, families with young children or teens and solo travelers alike.