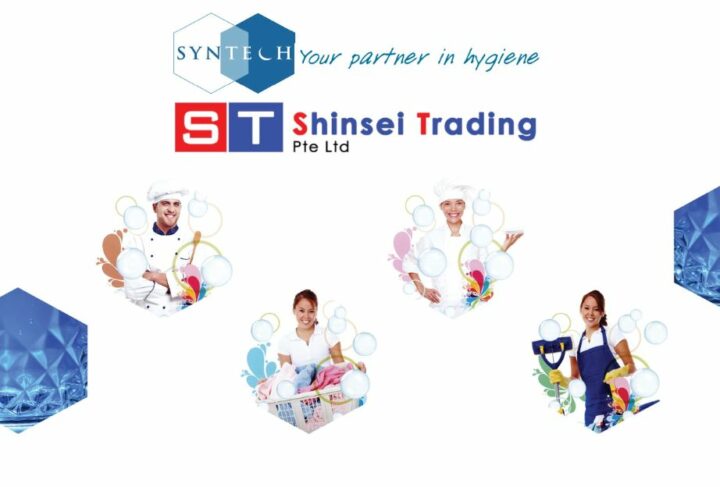 Shinsei Trading: Your partner in hygiene
Founded in May 2016, Shinsei Trading is the main distributor of Syntech Chemical products in the Maldives. With a wide range of cleaning chemicals, they aim to provide consumers with a total cleaning solution, with products made to specially cater to F&B, housekeeping, laundry and the food production industries.
Carl Everard Paul, Senior Sales & Marketing Manager at Shinsei Trading has been working in the Maldives since 2010. He has been working with Syntech Chemical products for almost 4 years and have also handled other successful chemical brands and world renowned products.
"Our objective is to keep our customers and staff happy. We deliver to customer expectations, and that is the key to our everlasting relationship and trust we have with our customers," said Paul.As a relatively new company in the market, Shinsei utilises a small team of well-trained employees. At Shinsei, a firm philosophy of quality over quantity is applied and pays special attention to the after sales services."We do not grab customers for the sake of numbers. We focus more on customer satisfaction, good and effective after sales service, on-call technical support at any given time and helping them have cost-effective hygiene cleaning products," explained Paul.As the sole distributors of Syntech chemical in the Maldives, Shinsei Trading offers the same services with the same level of service as Syntech Chemicals Singapore. Paul said that the company has a long way to go and makes up for the lack of on-site technology with amazing customer services."There are some value-added services we cannot offer since we do not have on-site food testing facilities. But we do go the extra mile to give our customers better value-added services, which is not common in the industry here. We focus on customer satisfaction and good-end results with our products," Paul added."Shinsei has the right team to handle any situation our customer's needs. So we are confident of our future moving forward," Paul said, expressing that Shinsei is prepared to face any challenges and looks forward to watching the business grow.SynTech Chemicals, based in Singapore, is one of the region's leading, home-grown companies in hygiene management."We were established in 1999 with the goal of developing, manufacturing and marketing high-quality cleaning detergents and hygiene solutions for food, hospitality and institutional industries for the Asian market, at more competitive prices than multinational manufacturers," said Eileen Lee, Business Development Manager, explaining the inception of the company.SynTech Chemicals incorporates a commitment to excellence through advanced laboratory facilities with the latest equipment paired with a specialised product development team that spearheads product innovation.Through the combined efforts of the team the company has successfully achieved the ISO 22000:2005 status for their food safety management systems.
In recognition of SynTech Chemicals' commitment to growth, it is now the only home-grown hygiene company to be ranked as of Singapore Top SMEs (DP information Group) since 2006."With our service, product innovation and expertise in the industry, you can be assured that when you choose SynTech, you are choosing not just a detergent supplier, but a true partner in hygiene," Eileen assured.SynTech Chemicals supplies detergent and cleaning products to numerous hotels, clubs, restaurants and even healthcare facilities throughout Singapore and in a growing number of countries in Asia – Malaysia, Indonesia, Vietnam, with the Maldives being a recent addition to the list.For more information about its products and services, please call +960 797 4165, or email sales@shinsei-trading.com.