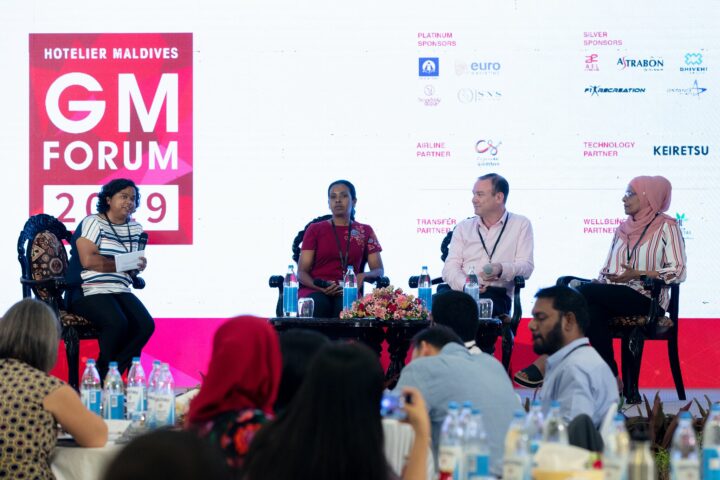 Shorthouse Hospitality International (SHI) to expand its presence in the Maldives
Neil Shorthouse, FIH Founder & Chief Executive, has spent the past 12 years working, living, and supporting the Maldives. Shorthouse, wants to create a legacy for the next generation of Maldivians within the Hospitality, Travel & Tourism industry. An industry that he is truly passionate about and committed to for almost 30 years.
To further enhance SHI support within the Maldives, Ahmed Shaufaan Rasheed has joined the team as Consultant & Regional Support | Maldives, with the aim to establish Shorthouse Hospitality Maldives, as one of the leading Hospitality, Talent & Project Management Consultancies within the region, by working closely with key partners.
Shaufaan said "During the last 18 years of my career I have found out that nothing helps more than maintaining the human connection while helping people and teams grow. Strategies, plans and goals don't matter when you don't have people to do it for you. With my current appointment as a Consultant and Regional Support for SHI in the Maldives I am looking forward in helping people and teams grow by bringing the best out of them and as we always say in SHI that we always have fun in all that we do"
As part of its ongoing commitment to the Maldives, SHI has partnered with Secret Paradise Maldives with the aim of providing a wide range of consultancy and training services to both local Guest House Operators and local tour operators.
Ruth Franklin, Sales Director, Secret Paradise, said "Since the beginning of lockdown, Neil has played a key part in our Team Transformational Tuesday. He has assisted in coaching the guide team virtually, as well as supporting and offering advice. As we plan for the new normal, he also listened and provided recommendations when the going got tough".
As part of the continuing support to Secret Paradise, SHI has provided the team with free access to an online training course in collaboration with ANCHOR Hygiene focusing on COVID-19.
"Whilst the COVID-19 Hospitality Secure Course will not train your team to deal with a positive case, it does provide an excellent foundation in order for your team to understand the virus and the actions and considerations to be taken within the hospitality field in general." Says Ruth.
The course focuses on 2 main modules,
Module 1 looks at the basics of COVID-19
Module 2 looks into ensuring you have a safe and secure working environment.
Shorthouse says "It is important for us to support our colleagues and by providing this course, the team at Secret Paradise Maldives, will gain a more detailed understanding of COVID-19 and also help them through this challenging time."
An early bird offer is available, for more information please contact maldives@shorthousehospitality.com
Along with further enhancing its relationship with Secret Paradise, SHI also works closely with strategic partners globally to ensure continued support to the Maldives, during this complex time to build robust systems that sustain businesses past this current pandemic. Our team of specialists bring to the table expertise from branding, marketing through to food safety, medical support, spa, and wellness operations, as well as enhance customer service.
In partnership with Elite Staff Training (EST), who brought the Butler concept to the Maldives with such properties as Huvafen Fushi and Velaa Private Island and other well-known resorts. SHI and EST are bringing a bespoke and unique butler concept back to resorts within the Maldives, Indian Ocean and beyond.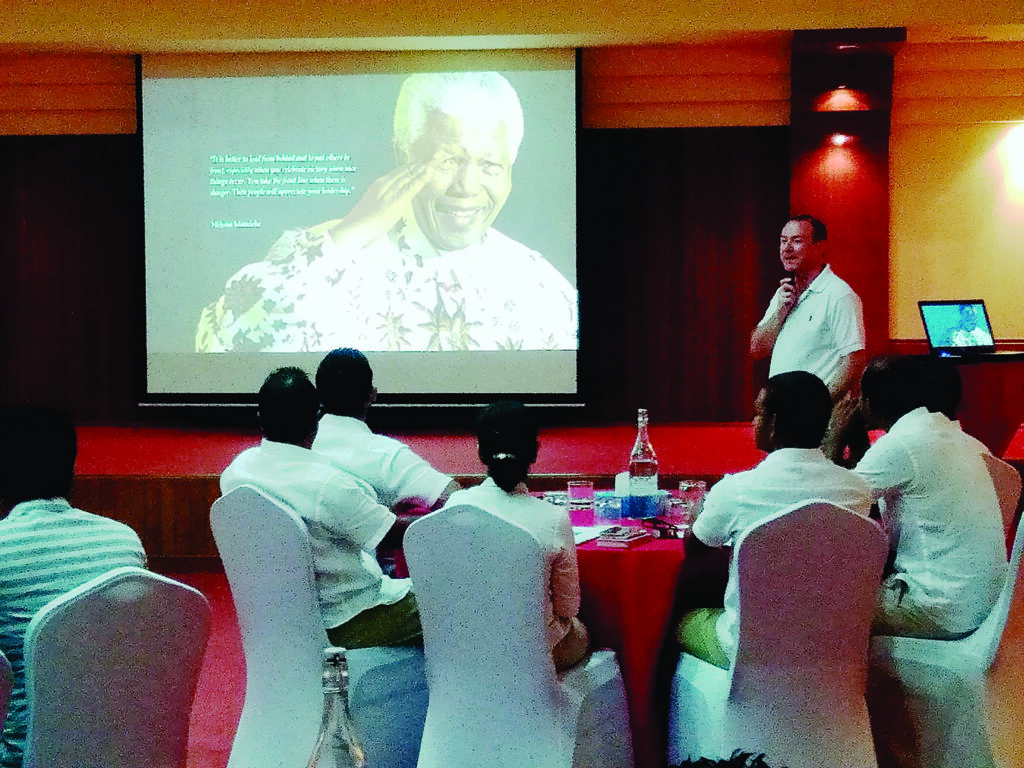 Being so passionate about the industry, Shorthouse was honoured to have recently been appointed as a guest / visiting Lecturer at Clique College Maldives, in supporting the college as they embark on the Confederation Tourism Hospitality (CTH) Hospitality Management Programme, which was recently launched by the Minister of Tourism Dr Mausoom. Mohamed Roshan, Business Development Manager – Clique College, stated. "We are glad to bring Neil Shorthouse FIH as a guest / visiting lecturer as part of our philosophy to provide international standard Student experience. His 20+ years of experience in the industry on a wide range of aspects of hospitality such as resort opening, cruise ships, SQM/SMS projects is something we look forward to share with our students. We believe his unconditional love for Maldives and the industry will add great value to the learning experience of our students. We hope to conduct many innovative industry level events in 2021 in partnership with his company Shorthouse Hospitality International" – If you are passionate about Hospitality, Travel and Tourism, them please contact Clique College on marketing@cliquecollege.edu.mv for further information about how you can join the course.
Shorthouse, is a regarded fellow of the Institute of Hospitality, and brand ambassador for the cruise industry and SE Asia (including the Maldives). The Institute of Hospitality is the professional body for managers and aspiring managers working and studying in the hospitality, leisure and tourism industry. We have members working in every sector of the industry and in over 100 countries around the world. Contact neil.shorthouse@instituteofhospitality,org about becoming a member.
About Shorthouse Hospitality International (SHI)
Shorthouse Hospitality International is an Award winning, fully integrated Hospitality, Talent & Project Management Consultancy, with operations throughout the United Kingdom, United States, the Indian Ocean, South East Asia, the Middle East and across the Seven Seas.
Our key focus being on ascertaining where you are currently, where you want to be, and ultimately working with our award-winning team in delivering bespoke Transformational Experiences to achieve your goals, dreams, and ambitions.
SHI has worked with companies such as: VAKKARU Maldives, Secret Paradise Maldives, COCO Collection, DHIGALI, Fushifaru Maldives, HIH, Lily Beach & Island Hideaway and Faarufushi Maldives along with AHMS based in Thailand. Including cruise lines such as SAGA Cruises, Storylines, Royal Asian Cruise Line and other global leading brands.
For further details on how SHI can support you please contact either info@shorthousehotality.com / maldives@shorthousehospitality.com