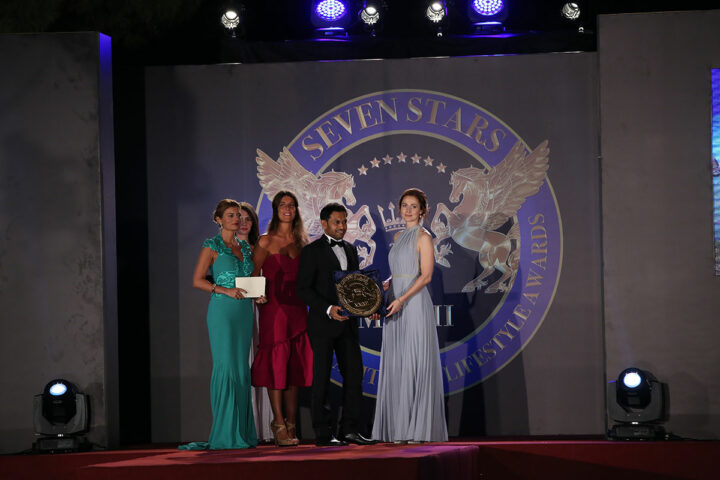 Local travel agency wins the Signum Virtutis Seal of Excellence
Local travel agency – Lets Go Maldives, and three Maldives properties bag top honours at the prestigious Seven Stars Luxury Hospitality and Lifestyle award. The most esteemed award—the Signum Virtutis seal of excellence—in the category 'Seven Stars Inbound Tour Operator' was collected by leading local travel agency Lets Go Maldives. The award ceremony was held at the exclusive Ecali Club in Athens, attended by celebrities, royalties and heavyweights of the hotelier industry.
One of the largest travel agencies in the country, Lets Go Maldives specialises in devising quality custom-made packages at the best rates, arranging luxury holidays for VIP clients, representing and handling travel agents, providing superyacht charters and aviation ground handling assistance.
Hurawalhi Island Resort, Ayada Maldives and JA Manafaru also won awards at the exclusive event. The ceremony also included different award categories which were won by Deer Jet, Mantis Collection, and Hanging Gardens of Bali, The Ecali Club and Transcorp Hilton Abuja.
"Today marked the fifth anniversary of the Seven Stars Luxury Hospitality and Lifestyle Awards, and we feel honoured to have been able to celebrate this very special evening here in Greece and to have had the privilege to work with such an elite and distinguished organisation like The Ecali Club," says Khalil El Mouelhy, Chairman, President and Founder of the prestigious award and Seven Star magazine.
"I would like to express my appreciation for the winners for making this a global celebration and I would like to thank the CEO of the Ecali Club, John Georgakakis, and the members of his team for their input, efficiency and unwavering dedication to excellence."
The Seven Star Luxury Award is in its fifth year and aims to identify and recognize the exceptional by presenting the Signum Virtutis, the seal of excellence upon the most exceptional luxury hospitality and lifestyle properties and products worldwide.