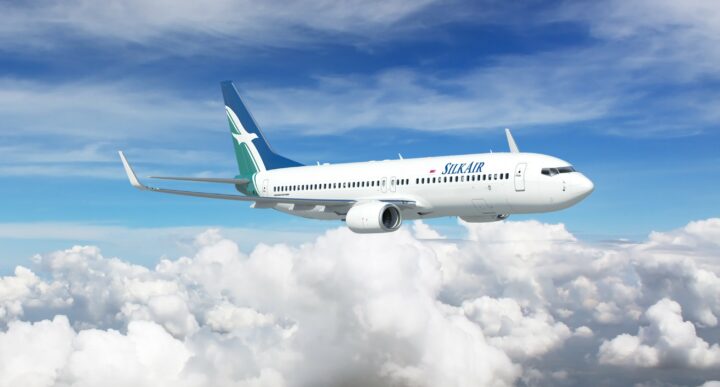 SilkAir to launch flights to Fuzhou
SilkAir, the regional wing of Singapore Airlines, will launch services to Fuzhou, China, from 21 November. The new services are subject to applicable approvals, the airline said.
SilkAir will be offering four weekly flights, on Mondays, Wednesdays, Fridays and Sundays. With the launch of Fuzhou, SilkAir and Singapore Airlines will serve a total of 11 Chinese cities.
The number of destinations in SilkAir's route network will increase to 52 destinations in 14 countries, which now include: Australia, Cambodia, China, India, Indonesia, Laos, Malaysia, Maldives, Myanmar, Nepal, Philippines, Thailand, Vietnam and Singapore.
The new services will be operated with SilkAir's Boeing B737-800 aircraft, featuring both Business and Economy class cabins.
According to the airline, customers will be provided with a full service experience, including in-flight meals, in-flight entertainment on SilkAir Studio, baggage allowance of 40kg and 30kg for Business and Economy class respectively, as well as through check-in if they are connecting to or from another SilkAir or Singapore Airlines point via Singapore.
"We are delighted to launch our new flight route to Fuzhou, the capital of Fujian province. We hope that this would open up exciting opportunities for travellers between Fuzhou and Singapore, and also beyond these two major gateways," said Foo ChaiWoo Chief Executive of SilkAir.
Flights will be available for booking on a progressive basis through the SilkAir website, call centres and travel agents in the coming weeks.
Fuzhou is a city in south China famous for its sea views, mountains and historical sites. As the capital and one of the largest cities in Fujian Province, Fuzhou is also known as the "city of banyans", because of the numerous Banyan trees planted there. Fuzhou boasts of forest parks, historic temples, ancient-style architecture and old streets – a few noteworthy attractions include West Lake Park, Three Lanes and Seven Alleys, Pingtan Island and Xichan Temple.
"Singapore promises to be an exciting experience for Fuzhou customers. They can enjoy a wide variety of attractions such as Universal Studios Singapore, Gardens by the Bay, and the famous Night Safari at the Singapore Zoological Gardens. Singapore also offers world class shopping along the famous Orchard Road, and exciting dining options around the city," the airline said.
From now till 31 March 2017, Fuzhou customers who transit in Singapore on to another SilkAir or Singapore Airlines flight can enjoy S$40 Changi Dollar vouchers for use in the airport2.
As the regional wing of Singapore Airlines, SilkAir operates the Singapore Airlines Group's narrow body fleet and extends the Group network by seeding and developing new, exciting destinations in Asia Pacific.
The airline took to the skies in February 1989 as Tradewinds the Airline, before evolving into SilkAir in 1992.
In its early days, the airline catered to passengers holidaying in exotic destinations in the region, including Phuket and Tioman. As the carrier developed, regional business destinations such as Phnom Penh, Yangon and Kuala Lumpur were added.
Today, the full service airline operates almost 400 weekly flights to 49 destinations in 13 countries. Recent additions to the network include Cairns (May 2015) and Male' (Oct 2015).
SilkAir's network will increase to 52 destinations in 14 countries when Vientiane and Luang Prabang commence operations in October 2016, and Fuzhou in November 2016. The airline currently has a fleet of 31 aircraft, comprising 4 A319s and 11 A320s and 16 Boeing 737-800s. In August 2012, the airline announced the largest order in its history of up to 68 Boeing 737 aircraft, with firm orders comprising Boeing 737-800 and Boeing 737 MAX 8 aircraft.