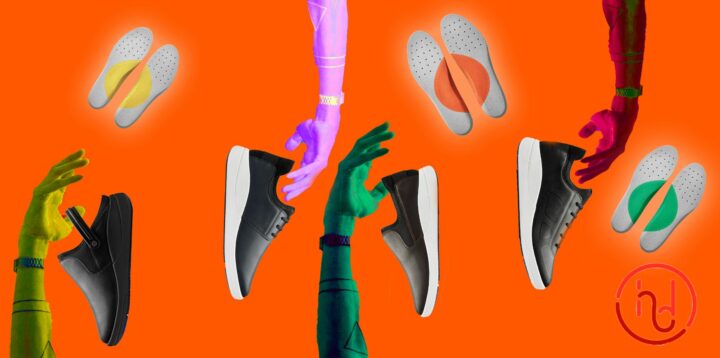 WearerTech – footwear for F&B professionals!
From high-end domestic brands with professional occupational footwear divisions to dedicated industry-specific non-slip shoemakers it can be a struggle to find the answer. As a chef or other hospitality worker, your shoes need to have the grip of racing car tyres, the durability of a workman's boot and the seemingly impossible comfort of stepping on a cloud. In fact, in an ideal world your work shoes would be so right you'd be able to forget you were wearing them.
Enter WearerTech. A brand dedicated to creating the only shoes designed and tested for standing at work. A brand on a mission to reduce pain for people on their feet all day and specifically focused on hospitality.
What makes WearerTech different?
WearerTech have formed a partnership with the University of Salford, a leading research centre for biomechanics in the UK to help us look at the way chefs move and how long hours of standing can have an impact on their body. We then use our understanding of advanced ergonomics to create footwear that will make your working day easier.

The Custom Pro Range
We've all got slightly different feet. So a shoe that fit one person perfectly won't feel half as comfortable to another.
Especially at the end of a 12-hour shift.
Through over three years of research with the University of Salford we found that the greater the contact area, the lower the pressure in your feet and the lower the discomfort.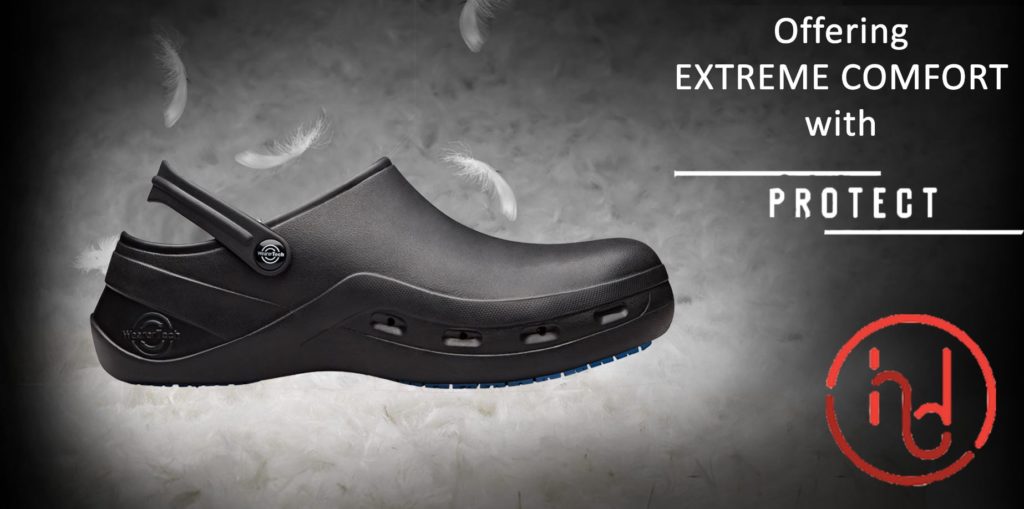 That's why the new Custom Pro range offer chefs, kitchen workers and restaurant staff a choice of three removable insoles, designed to complement the natural curve of the feet and provide customisable comfort in a choice of soft, medium or firm.
Every feature of the Custom Pro Range is designed and created with your comfort and safety in mind. A slightly raised heel is built in to distribute pressure within the shoe and smooth linings are designed to eliminate rubbing for optimal comfort. Custom Pro also works hard to keep you safe and upright with a safety toe cap and the UltraGrip slip-resistant technology.
"The shoes by far are the most comfortable and the lightest kitchen shoes that I have ever worn. The shoes provide great support, non-slip grip and unlike any other shoes do not feel the fatigue at the end of a long day wearing them. Honestly, love the shoes. You've got me for life."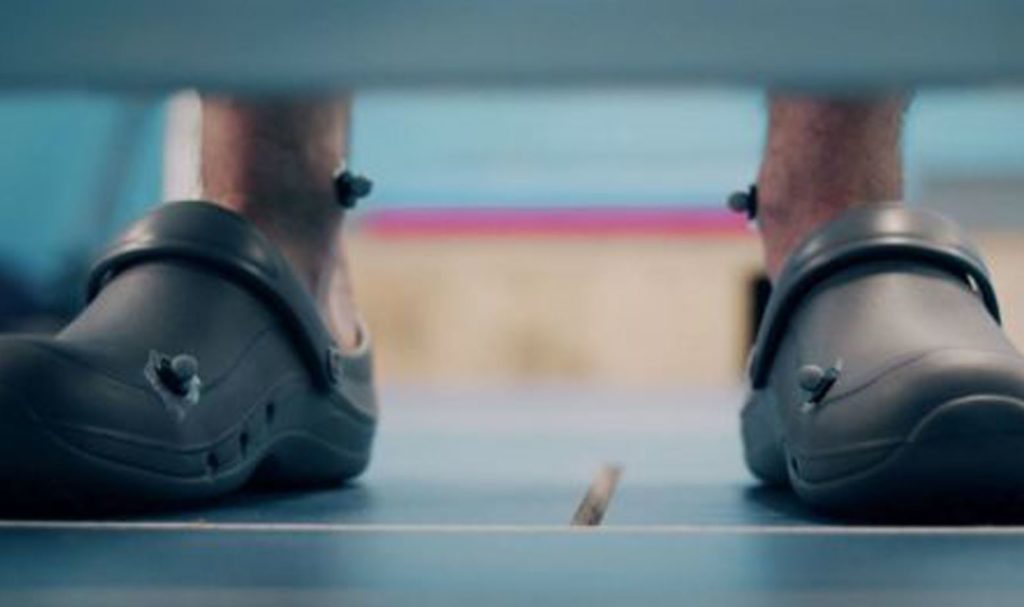 The Protect Range
We know the sheer exhaustion you feel at the end of a shift, how all the aches and pain make you feel heavy. What about if we provided you with a shoe that made you feel like you were floating in the clouds? Meet Protect – the only shoe made from lightweight EVA Material with a certified toe cap featuring our UltraGrip slip-resistance.
'These are genuinely the best feeling shoes I've ever worn in the kitchen. Grip, protection, support, comfort, lightweight…and they look good too. I'm seriously impressed!'
CONTACT
Hospitality Depot Pvt Ltd
+960 334 5595
info@hospitalitydepot.biz