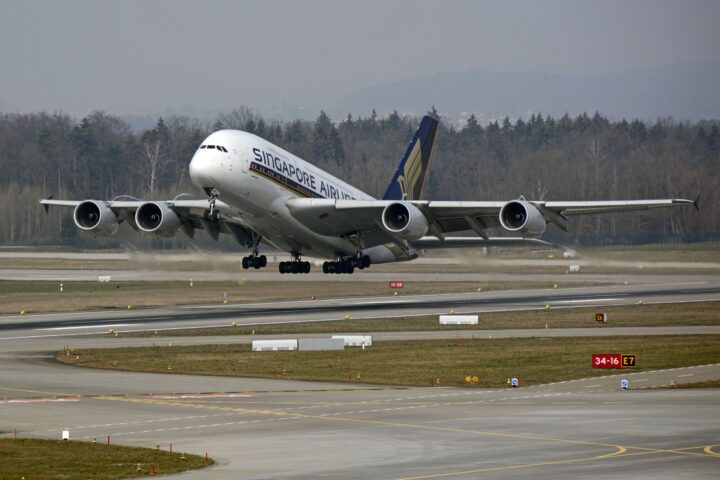 KrisFlyer to launch world's first Blockchain-based airline loyalty digital wallet
Singapore Airlines has announced that it's KrisFlyer frequent-flyer programme is to launch a world-first blockchain-based airline loyalty digital wallet capability that will help unlock the value of KrisFlyer miles to enable everyday spending at retail partners. A new KrisFlyer digital wallet app utilising this innovative technology is expected to be rolled out in about six months, according to the airline.
It will allow the extensive KrisFlyer membership base to use 'digital KrisFlyer miles' for point-of-sale transactions at participating retail merchants. Following a successful proof-of-concept exercise carried out in collaboration with KPMG Digital Village and Microsoft, KrisFlyer will now be signing up retail merchant partners, initially in the Singapore market.
"Innovation has been a key contributor to the success of Singapore Airlines since Day 1 and we are very excited about this world-first initiative, which will bring even more benefits to members of our KrisFlyer programme," says Goh Choon Phong, CEO of Singapore Airlines.
"This groundbreaking development in which we will be using blockchain technology to 'digitalise' KrisFlyer miles is a demonstration of the investment we are making to significantly enhance the digital side of our business for the benefit of our customers. It is in line with our recently unveiled Digital Innovation Blueprint, under which we aim to be the world's leading digital airline."
The first-of-its-kind lifestyle digital wallet app for an airline loyalty programme will be enabled through blockchain technology, using an SIA-owned private blockchain involving only merchants and partners.
KrisFlyer is the frequent flyer programme of Singapore Airlines and is designed to reward everyone who loves to travel, with Singapore Airlines and its partners. KrisFlyer has three tiers of membership, which all give travellers the opportunity to enjoy more rewards whenever they travel. To learn more about SIA's KrisFlyer programme, please visit singaporeair.com/en_UK/us/ppsclub-krisflyer.