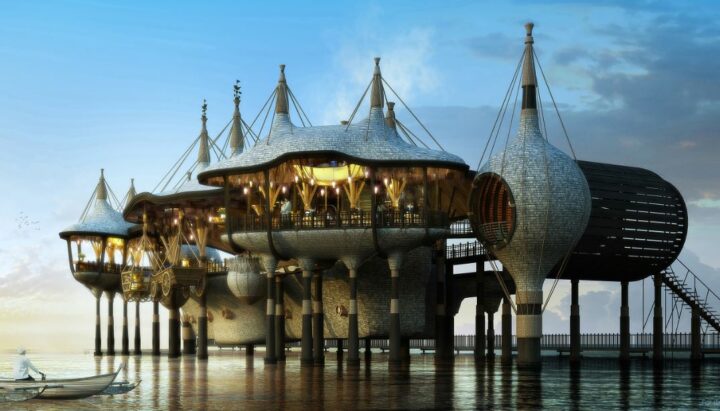 Singha Estate to hold investor event for Emboodhoo Lagoon project
Singha Estate PLC has announced that it will host its first investor open house event on January 17 to provide business investment opportunities in Maldives' first integrated resort megaproject at Emboodhoo Lagoon. Registration for the event is now open.
This event, titled "Emboodhoo Lagoon: CROSSROADS", provides the opportunity to meet and match more than 15 international retail stores with unique offerings for both travellers and residents of Malé.  World-renowned brands participating in the event include Health & Wellness, and Food & Beverage brands, including Mango Tree Bistro, Indus, Kenny Rogers Roasters, NaRaYa and Divana Spa.
Representing the Maldives first-ever multi-island, integrated leisure and entertainment destination, "Emboodhoo Lagoon: CROSSROADS" intends to capitalise on the rapidly growing demand of the international family leisure market, according to Singha Estate, while embracing the "One Island, One Resort" concept. Other focus areas for the event include new career opportunities offered by the company.
Thailand's Singha Estate PLC is the real estate development arm of Boon Rawd Brewery. Singha recently leased Emboodhoo Falhu, which is one of the largest lagoons in the Maldives and has announced plans to develop the entire area into the largest integrated resort in the Indian Ocean.
Recent investments and business expansions have resulted in Singha Estate today commanding assets under the operation of the company itself, subsidiaries, and joint-venture companies in and outside of Thailand in three core businesses including Commercial, Residential and Hotel. The company is investing in a rich portfolio of hospitality businesses that includes two high-end luxury resorts in Thailand and 29 hotels in the United Kingdom, a combined total of over 3,000 rooms.
Potential investors may register in advance for the event through: www.singhaestate.co.th/crossroads. For specific information on the "Emboodhoo Lagoon: CROSSROADS project please email: township@singhaestate.co.th.