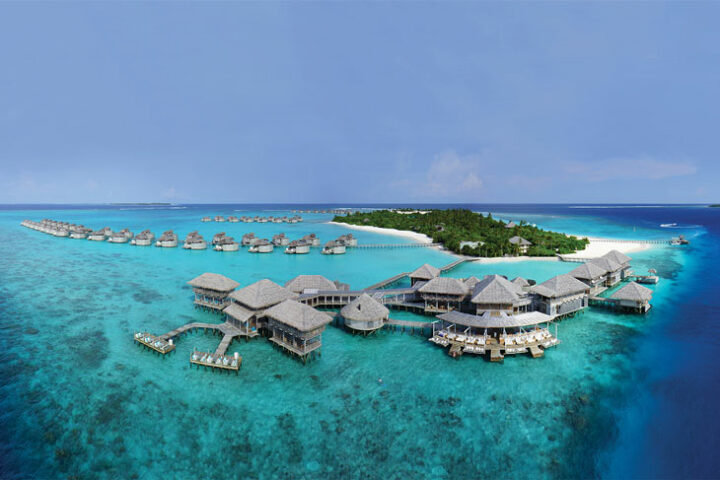 Six Senses Hotels Resorts Spas honoured as Top Hotel Brand in World's Best Awards
Six Senses Hotels Resorts Spas has been named the Top Hotel Brand in the world by the readers of Travel + Leisure magazine. The August issue marks the 22nd edition of World's Best, with more than 300,000 respondents submitting ratings in categories ranging from cities and hotels to airlines, cruise ships, and destination spas.
"We are super excited to receive this prestigious award from the readers of Travel + Leisure," says Neil Jacobs, chief executive officer at Six Senses Hotels Resorts Spas.
"Everyone at Six Senses could not be more proud, and deeply appreciative of the guests who took the time to vote."
The Six Senses brand is built on incredible locations, sustainable practices and a deep commitment to pioneering wellness, according to the brand.
Neil credits the debut win to these strengths, along with a personalised and consistent approach to service. He says: "Across all of our 11 properties worldwide, day in and day out, our dedicated hosts make sure each stay is unique and memorable ensuring that our guests leave in a better place than when they arrived.
"Our owners and travel partners are also key contributors in delivering this winning guest experience."
Six Senses continues expanding to more extravagant places around the globe with new openings set to start operation next year in Bhutan, Bali, Cambodia, Fiji and Turkey and development of the first urban property in New York's art district opening in 2019.
With a monthly circulation of over 950,000 readers, Travel + Leisure has been considered the leading travel authority in the world of publishing since it first hit the newsstands in 1937. Each year the World's Best survey takes place from November through March, inviting readers to participate in Travel + Leisure magazine, T+L tablet editions, newsletters, social media, and www.travelandleisure.com.
Six Senses Hotels Resorts and spas operate 11 resorts and 31 spas in 200 countries under the brand names Six Senses, Evason and Six Senses Spas. Six Senses Resorts are strategically located in areas of incredible natural beauty and each property has a distinctive design but shares a commitment to the community, sustainability, wellness and design.