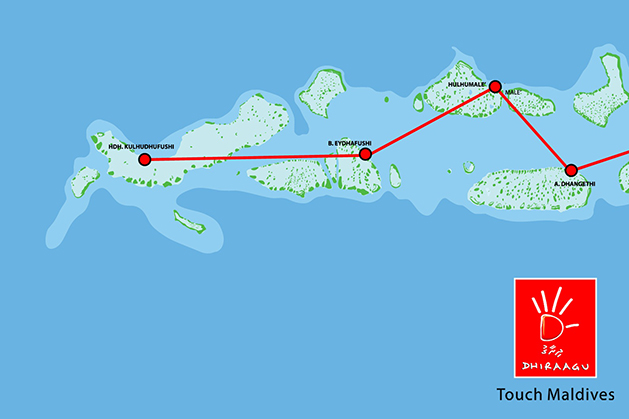 Superior 4G Experience with Dhiraagu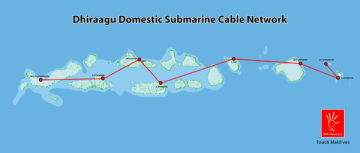 DHIRAAGU PLC is the leading and the largest telecommunication operator offering a comprehensive range of fixed, mobile, Internet and data services throughout Maldives.
Dhiraagu is the only operator in the country to have linked the Maldives from North to South through its 1200 km long fibre-optic submarine cable network to enable high speed data and next generation telecom services across the country.
With this capability to deliver, Dhiraagu offers a superior experience with the introduction of 4G LTE services on the largest network in the country. Dhiraagu also demonstrated their 4G LTE Advanced Network, for the first time in Maldives in October, this year.
Dhiraagu provides the largest 4G coverage in the nation, with 4G LTE services currently available in Male', HulhuMale', VilliMale' ,Ibrahim Nasir International Airport, Gdh. Thinadhoo GA. Villingili, G.Dh.Thinadhoo and H.Dh. Kulhudhuhfushi, Lh. Naifaru while continuing to further expand the services.
"To obtain Dhiraagu's 4G services, customers will need a 4G handset or a device that supports 1800 Mhz LTE band 3. The 4G SIM Kits are available, free of charge till 31 December 2014. The kit includes a special SIM adapter that is compatible with all SIM sizes making it more convenient for our customers. Our 4G network supports popular LTE devices and the service offers mobile broadband speeds ten times faster than the current 3G speeds" says Mohamed Mirshan Hassan, Dhiraagu's Manager , Marketing Communications and Public Relations.
With Dhiraagu, customers can enjoy a superior experience with the fastest 3G/HSPA and 4G LTE speeds in the nation.