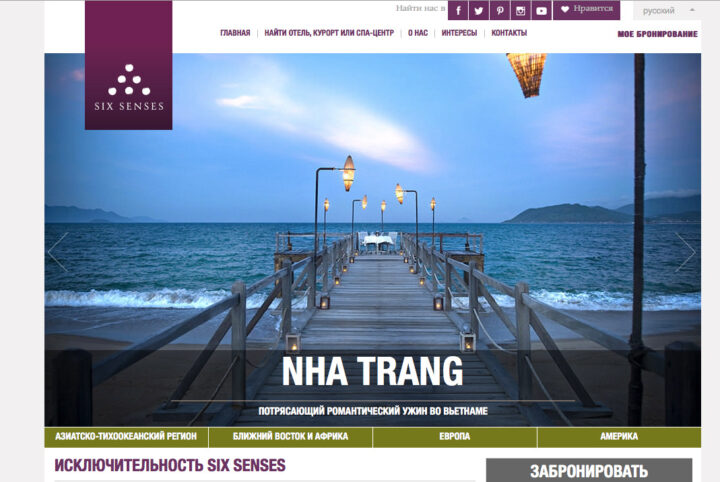 Six Senses Hotels Resorts Spas launch multiple language websites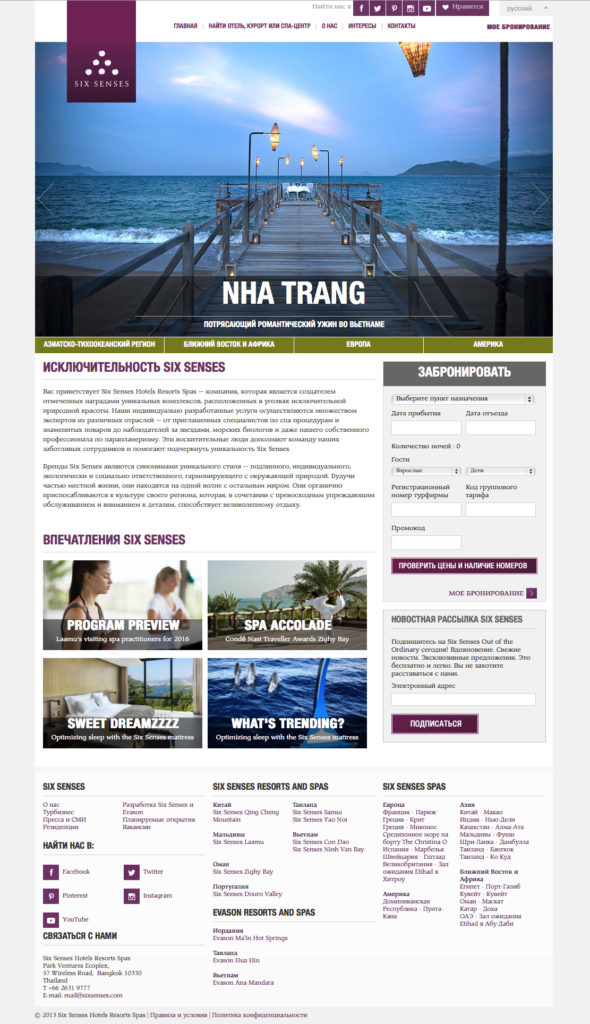 Six Senses Hotels Resorts Spas has announced a strengthening of its online presence with the launch of websites in Russian and Chinese. The group has also launched ten additional mini sites in other languages.
The new Russian and Chinese sites mirror the content and functionality found on the brand's English language site, sixsenses.com. "Representing 17 per cent of the group's overall room night production, the dedicated websites for the Russian and Chinese markets will drive additional business from two of Six Senses' most important growing markets," Six Senses's press release stated.
A Japanese mini language site is now live, and will be joined by nine additional mini sites by the end of the year. These will be in French, German, Spanish, Italian, Portuguese, Thai, Vietnamese, Korean and Arabic.
In order to reach Chinese customers (who have limited access to conventional social media platforms such as Facebook or Twitter), Six Senses has also branched out onto social media platforms WeChat, Youku and Sina Weibo at a brand level. The newest Six Senses resort located outside of Chengdu, Six Senses Qing Cheng Mountain, already maintains a presence on these social channels in China.
"The launch of the new language sites and social media platforms in China will better harness the power of Six Senses online testimonials and communications by increasing our global community of fans and followers. Success will also be measured by SEO (search engine optimization), Google rankings and organic search. We look forward to engaging and connecting with past and future guests of the brand at http://ru.sixsenses.com and http://cn.sixsenses.com," said Julia Gajcak, vice president, marketing and communications.
Many enhancements to the website have been completed over the last 12 months and include dedicated pages featuring rich spa content and offers, plus an intuitive and interactive mobile site. The Six Senses website is designed and maintained by JohnHenry in London, regarded as 'the' leader in designing and building websites for the hospitality industry.