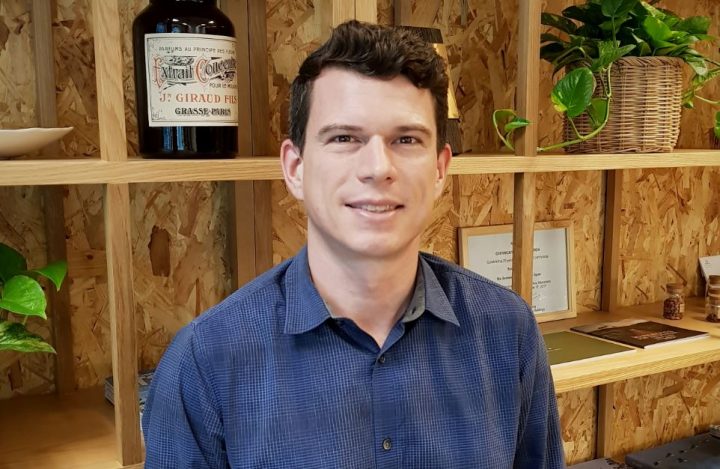 Six Senses appoints Jeffery Smith as Vice President, Sustainability
Six Senses Hotels Resorts Spas has appointed Jeffery Smith as the new Vice President of Sustainability. Jeffery was promoted to the role of vice president, sustainability from his former role of director of sustainability, and takes over the position from Amber Marie Beard who will consult on special projects.
Since joining Six Senses in 2016, Jeffery has been an integral part of supporting the group's leadership position in sustainable hospitality. He spearheaded the redevelopment of the group's Earth Lab concept with sustainability leaders from across all Six Senses properties and lead the first Six Senses Sustainability Conference.
Read our article featuring Vadivazhagan Paneer Selvam to learn more about the Earth Lab at Six Senses Laamu. According to Six Senses Hotels Resorts Spas, Jeffery continuously coordinates closely with both Technical Services and Operations to ensure that new projects and concepts adhere closely to the group's guidelines as well as ongoing auditing all Six Senses resorts for guideline compliance.
Jeffery draws upon a decade of experience launching community-based tourism programmes where he focused on capacity building and facilitating connections between travellers, indigenous peoples and the natural world. He is a strong believer in the hospitality sector's capacity to engage with sustainability, to welcome guests and communities to join in rebuilding a better future and foster the authenticity and optimism that the world seeks.
As vice president, sustainability, Jeffery is tasked with ensuring that Six Senses remains at the leading edge of sustainable tourism practices that includes the environmental performance of each property, supporting the preservation of natural and cultural heritage and enhancing social and economic benefits to local communities in destinations where Six Senses operates. Under his leadership, Six Senses will continue to optimise its measurable performance in sustainable hotel and spa operations, while maximising the benefits provided to communities and environments, according to the hotel operator.
Jeffery holds a Master of Environment and Sustainability degree from Western University and Bachelor of Applied Science from the University of Waterloo in Canada. He has a technical background in environmental engineering with consulting experience in the United States and his native Canada, where he also worked for two years in solar energy development. His wide experience also includes ecosystem risk management, municipal planning advisory and elephant conservation. To learn more about Six Senses Laamu, please visit sixsenses.com/resorts/laamu.