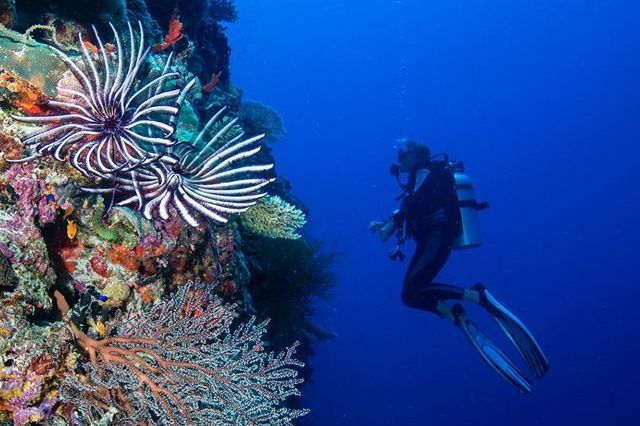 Six Senses Laamu Dive Centre #1 in Asia, according to Green Fins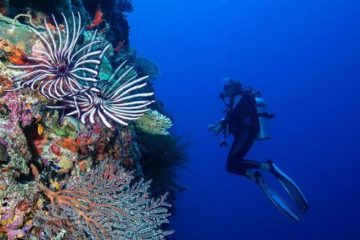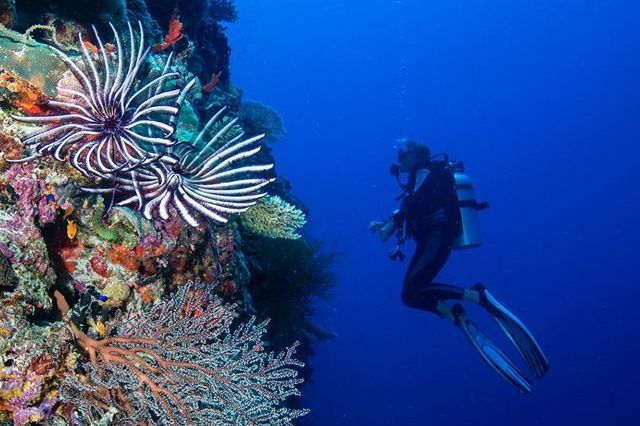 Six Senses Laamu has recently been named the number one dive centre in Asia, by Green Fins, an internationally recognized environment NGO.
According to their website, The Green Fins Project is 'the first and world's only assessed environmental set of standards for SCUBA diving and snorkelling centres.' These standards are the only recognized environment set of concepts with an across-the-board approach to offering guidelines to business owners and national securities on how to best preserve marine environments and beaches. Centres that choose to follow the NGO's Code of Conduct then have to attend a compulsory training session followed by an annual assessment of their dive centre to ensure that they are minimising their environmental impact. Green Fins then allocated the centre a score.
Speaking on behalf of Ocean Dimensions, Ms. Petra Hellmann, owner and dive center manager said "We are extremely happy to receive the Green Fins recognition for our efforts and hope to inspire dive centres, resorts, divers and snorkelers all around the world."
 "We know we are visitors to the underwater world and therefore want to be ambassadors to make divers and snorkellers aware what species they are looking at and how they can protect them," she continued.  "The whole team of Ocean Dimensions and Six Senses Laamu is very passionate about protecting the environment and this achievement is a team effort."
 Ms. Petra continued by highlighting why awareness is so important amongst divers and snorkelers. "Many guests come to the Maldives for the first time. They can immediately see how unique the marine life around here is but are not aware how fragile it actually is," she explains.
As the only resort situated in Laamu atoll, Six Senses Laamu has many advantages being the one and only of its kind in the area. A short, scenic flight and a comfortable boat ride away, Six Senses Laamu is located in in the heart of the Maldives. Secluded and private, the resort offers comfort and luxury like no other.
Famous for the richness of the surrounding marine life, the resort has gained recognition for its many projects aimed at preserving and protecting underwater ecosystems. Ocean Dimensions, the third-party dive school at Six Senses Laamu makes it a point to train their staff, and educate the guests on how to not accidentally harm or damage the reefs when diving or snorkeling.
At Green Fins, their mission statement is "To protect and conserve coral reefs by establishing and implementing environmentally friendly guidelines to promote a sustainable diving and snorkeling tourism industry."