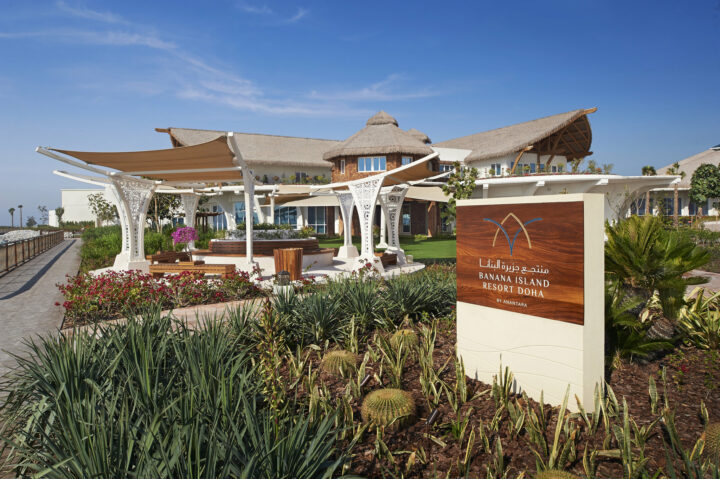 Qatar's Banana Island Resort simulates Maldivian resort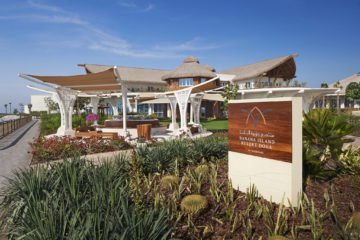 Qatar's newly opened Banana Island Resort, which was developed by Qatar-based UrbaCon Trading and Contracting, was modelled on the concept of a Maldivian resort and is now being marketed as a closer, more convenient alternative to visiting the island nation.
UrbaCon's CEO Moataz Al-Khayyat said: "The resort is the first of its kind in the region… and it is similar to the Maldives resorts. The people who used to go to the Maldives, can now save their time and money and come to Banana Island Resort, which is exactly as the Maldives' resorts."
Operated by the Anantara Hotels, Resorts & Spas brand, Banana Island Resort is Minor Hotel Group's first hotel in Qatar. The resort is located on a crescent-shaped island that lies just off the coast of Doha and can only be accessed by either ferry or helicopter. The property offers an array of accommodations, all with an ocean view. As well as a 96-room hotel, the resort also boasts 34 two- and three-bedroom poolside villas as well as 11 Maldivian-style water villas.
The resort offers traditional Qatari hospitality and extensive facilities for families and romantic getaways that include a 800-metre private beach, a marina with 30 berths, a dive centre, a lap pool, a children's pool, a full range of water sports, tennis, beach volleyball, a Balance Wellness Centre, an entertainment centre with a nine-hole putting golf course, a bowling alley and a VIP cinema theatre. Eight dining options offer a choice of Middle Eastern, Italian and international cuisines.
The property's resident manager Amir Golbarg also has experience of Maldivian hospitality, thanks to two years as Operations Manager at Jumeirah Vittaveli and Dhevanafushi. Speaking to Hotelier Middle East earlier this year, he emphasised his desire to replicate in Qatar some of the service standards that are now common practice in the Maldives, saying: "From that angle I am looking at more villa and butler experiences. For a lot of the guests that come here, it is not about taking the standard room, it is about wanting the best, and equally we need to deliver the best."
UrbaCon Trading & Contracting has been involved in several huge projects over the last few years and has become one of the most respected building contractors in Qatar. In addition to the Banana Resort, the company was also involved in the development of the Mall of Qatar, the Sheraton Doha Hotel and Convention Centre, and the Lekhwiya Stadium at Al Duhail.