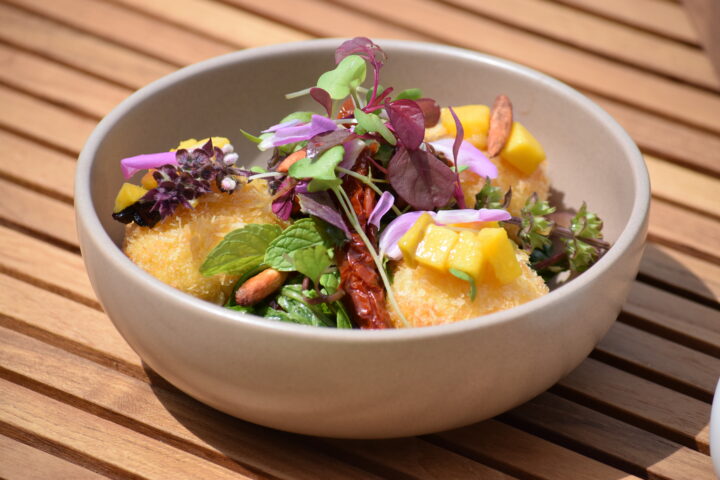 Six Senses Laamu's 'Farm to Pool'; a fresh and organic menu
Six Senses Laamu introduces the 'Farm to Pool' – a special menu entirely based on fresh and organic ingredients. The daily-changing menu, created by Chef Martin Davies and his culinary team and the gardeners of the resort, is served by the pool at Sip Sip.
The ingredients for the menu comes from the organic garden in Six Senses Laamu, where 40 different herbs, vegetables, salad leaves and micro-herbs are grown.
"The idea is to offer guests an additional healthy set of light dish options to enjoy by the pool with locally sourced ingredients," Davies, the Executive Chef at Six Senses Laamu, said. The menu features a different starter, salad, pizza and dessert every day for guests to choose from.
"Everything is prepared simply with no addition of processed or modified foods." Davies added. He is known for his special Saturday treat; a surprise dinner every Saturday, where the location and menu is kept secret until the day.
Six Senses Laamu is the only resort in the Laamu Atoll, offering villas both over-water and on the beach, in addition to a wide range of dining options; with cuisines from around the world, a swimming pool with a sunken bar, an ice cream parlor, an overwater wine cellar and a signature Chill bar.