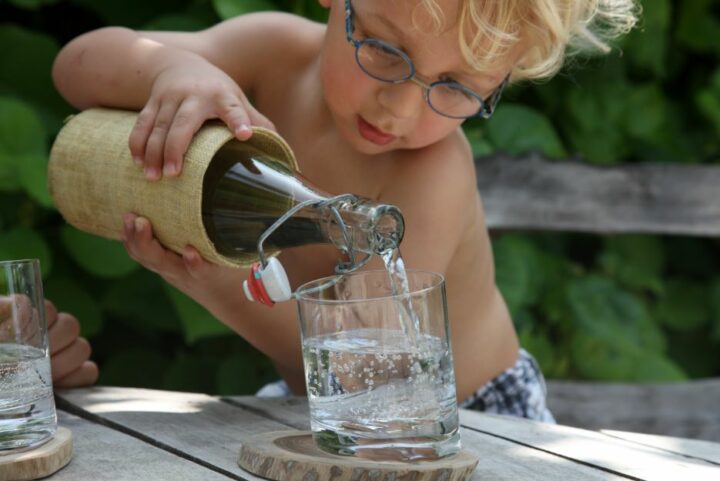 Six Senses takes sustainability to next level with launch of Earth Lab
Six Senses Hotels Resorts Spas has taken its leading position in sustainability one step further with the launch of Earth Lab. From Vietnam to Portugal, Seychelles to Thailand, Six Senses is dedicated to focusing on sustainability engagement and education at each resort's Earth Lab, says the hotel operator.
Earth Lab is a place where every Six Senses property showcases their sustainability efforts to reduce consumption, produce locally, and support communities and ecosystems. Guests are invited to visit Earth Lab to reconnect with the natural world and learn some simple life-hacks that will allow them to make a difference. The venue was named Earth to celebrate our home and source of all life, and Lab for laboratory, experimentation, innovation, and exploration, according to the hotel operator.
Producing materials on site reduces transportation-related impacts, especially for products that must otherwise travel long distances to our locations. Six Senses has adopted a philosophy of Zero Waste, meaning, there is no waste and all materials must have a new purpose – Earth Lab embraces this concept by upcycling materials into new products.
According to Six Senses, work happening around the property or off-site is also communicated in Earth Lab, for example, marine conservation work, forest restoration and community development. This is a place where we display all our impacts, including resort consumption data for water, energy, and waste and start a conversation about the ways we manage resort impacts – and how guests can participate with Six Senses in reaching our sustainability goals, says Six Senses in a statement.
Earth Lab topics and activities include;
• Water bottled on site eliminating the transportation impacts and use of plastic water bottles
• Alternatives to plastic straws including paper, bamboo, and lemongrass
• Natural insecticides distilled from plants and used as an organic alternative to chemical sprays
• Biologically active cleaning solutions are grown in batches and used to replace chemical cleaners
• Free range chickens produce organic eggs
• Goats process landscaping waste and produce milk
• Food waste is composted and used to fuel our extensive organic gardens
• Fruits and vegetables harvested from organic gardens provide fresh and healthy meals for guests
• Bees kept for honey and to pollinate local crops
• Glass (where recycling is not available) is crushed and upcycled into flower pots, paving stones and light fixtures
• Renewable energy is produced from solar and biomass
• Plants are harvested and oils freshly extracted for spa treatments
• Seeds are harvested, kept in a seed bank and made available for guests to take and grow organic at home
• DIY videos are produced and shared online; guests can join workshops
• Local community members are invited to learn and share traditional knowledge
"We are delighted to launch Earth Lab," says Bernhard Bohnenberger, president of Six Senses Hotels Resorts Spas. "Each facility represents the seriousness we place on sustainability and the importance of working locally and with nearby communities to tread lightly on the environment and respect Mother Nature. We track metrics on all Earth Lab activities undertaken and are keen to provide that data to our guests.
"A visit to Six Senses would not be complete without visiting Earth Lab. It's a one-stop, fun place to learn, grow and explore our unique approach to developing and sustaining our people, our planet and wisely balancing profit."
According to Six Senses, the Earth Lab logo has a rich story behind its design. The hexagons represent nature's beehive pattern and represent Earth Lab's commitment to producing natural products. The design also evokes feelings of scientific discovery, which we aim to inspire in our hosts, guests, and community members through educational programming, adds the hotel operator.