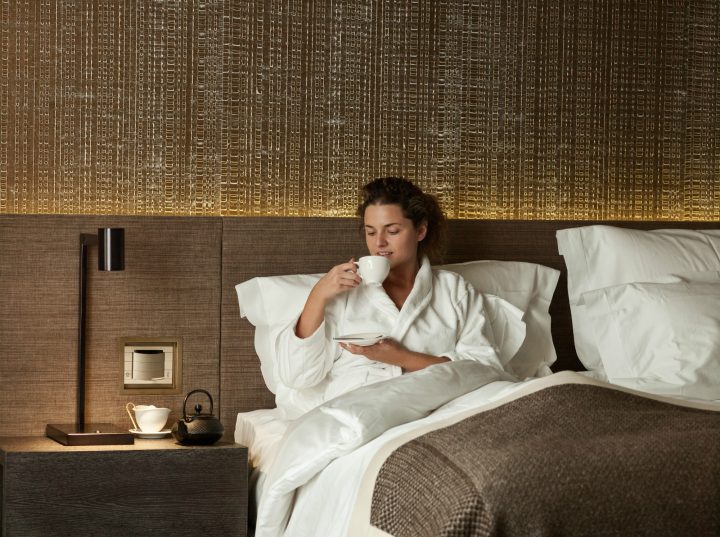 Six Senses launches new service to optimise sleep
Six Senses has rolled out a new service designed to help guests enjoy the best sleep imaginable with a dedicated 'Sleep Ambassador' and fine-tuned surroundings.
The group's enhanced sleep standard, Sleep With Six Senses, was developed in partnership with internationally renowned Sleep Doctor Michael J. Breus Ph.D, and has been introduced at five Six Senses resorts.
The remainder will be fully implemented by mid-2017.
Ahead of a guest's arrival, an online questionnaire allows Six Senses to understand the relationship that a guest has with sleep.
Armed with this information, a sleep ambassador – individuals who have excelled in a training program created by a passionate group of leaders at Six Senses under the leadership and guidance of Dr. Breus – will provide guests with tools and tips on how to improve the quality of sleep.
Sleep Ambassadors will "fine-tune the guest room prior to arrival to ensure all preferences are noted and prepare the guest bedroom each evening to ensure optimum sleep conditions," according to Six Senses.
They will also be on call each day to assist and provide support to guests.
"Fundamental to the guest room setup are items that have been carefully selected and tested over a period of 24 months by a team of Six Senses experts. Handmade mattresses by Naturalmat are made from 100 percent natural materials sourced from sustainable resources and are fully biodegradable," Six Senses explained of the programme.
"They are complemented by Hanse organic pillows and duvets which feature natural breathing and cooling zones to ensure the perfect temperature during sleep. High quality organic cotton sheets are made by Beaumont & Brown, and toweling and bathrobes are from Madison Collection."
Guests will also have the opportunity to upgrade to a package that includes a Sleep Bag, Valley Forge moisture-wicking linens and a Withings Aura Sleep Tracker/App, the results from which will be reviewed with a Six Senses Integrated Wellness Practitioner during a 30-minute personal consultation.
The wellness practitioner may recommend a personalised program of spa treatments and activities to help improve sleep.
"The Sleep Bag contains a selection of specially developed and sourced sleep aids including bamboo fiber pajamas, eye mask, ear plugs, nose strips, nasal neti pot and jasmine sleep spritzer," Six Senses said.
"There is the choice of a bathroom amenity from The Organic Pharmacy and the Six Senses Little Book of Wellness which includes a worry journal section to jot down thoughts that may keep guests up at night. The bag also includes a thumb drive loaded with Six Senses videos providing a wealth of sleep suggestions and professional guidance for better sleep featuring Dr. Breus."
Guests will be able to take home sleep tips and information on purchasing the products used during their stay.
As of November 2016, Sleep With Six Senses is available at Six Senses Zighy Bay, Oman; Six Senses Douro Valley, Portugal; Six Senses Zil Pasyon, Seychelles; Six Senses Yao Noi, Thailand; and Six Senses Ninh Van Bay, Vietnam.