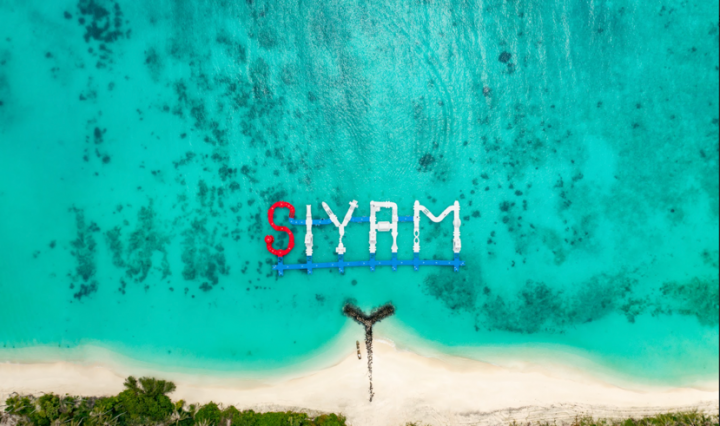 Siyam World Launches Indian Oceans' Biggest Floating Water Park
The highly anticipated Siyam World, Maldives is set for its grand opening on 28 October 2021 after installing the Indian Ocean's biggest floating water park at the resort. Located in Siyam World's northeast lagoon, Siyam Water World is one of the ever-expanding experiences included in Siyam World's revolutionary all-inclusive concept.
Inspired by a passion for sports, Wibit Sports pioneered the concept of inflatable playgrounds on the water 25 years ago; Its SportsParks are now in 100 countries worldwide and have been enjoyed by more than 50 million users. The modular design allows endless combinations to suit all kinds of locations, from indoor pools, open waterfronts and Indian Ocean lagoons. Suitable for all ages, fitness and ability levels, and optimized for safety, Wibit SportsParks are a fun, exhilarating antidote to screen time, promoting balance, agility, coordination and social interaction.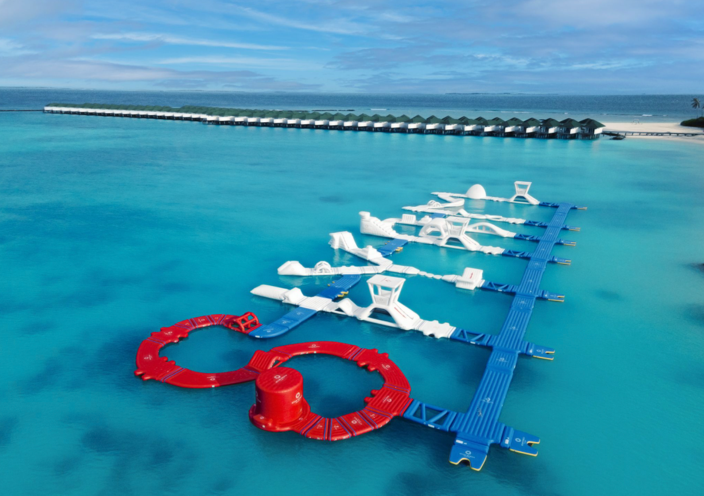 Siyam Water World promises endless aquatic escapades with free unlimited access for guests aged six years and above. Linked by banked curves and treacherous bridges, the slippery circuit of challenging obstacles include halfpipes, slides, a climbing tower and a 3.2-metre springboard – not to mention 'Flip', the first free-floating human catapult on the water.
Guests and Siyam World will be freed from the usual all-inclusive shackles of set menus, surcharges and venue restrictions. Situated in Noonu Atoll, this lush natural island's 54 hectares are home to 14 restaurants and bars including four different specialty restaurants for dinner, all of which are included in the WOW! All Inclusive package – together with an unlimited medley of non-alcoholic and alcoholic beverages.
Discover more about Siyam World here.