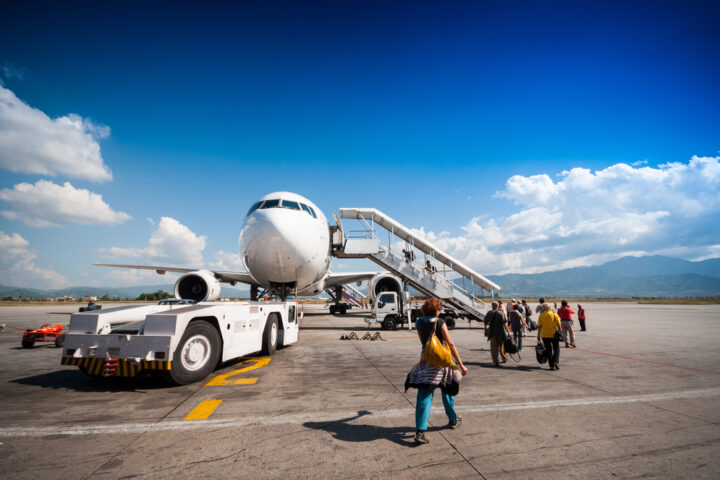 Slump in air travel growth in June a sign of weakened Asian economies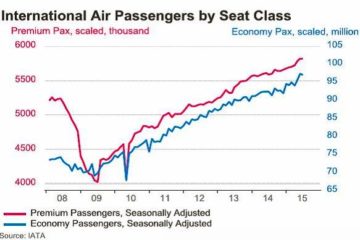 The International Air Transport Association (IATA) has released its assessment of premium and economy passenger air travel for June 2015 and notes a deceleration in growth in comparison to a robust May.
"Passenger travel on international markets rose by just 3.0% in June compared to a year ago, decelerating significantly on the May increase of 6.2% year-on-year," the report states. "Economy class travel grew at a stronger rate than premium international air travel, but both classes experienced a notable slowdown within the Far East region."
However, economy class travel rose by only 3.2% in June year-on-year, which represents a slowdown on May's growth of 6.4%. The report attributes this growth in economy class travel to lower fares being offered by airlines.
Growth in premium travel also slowed down in June, increasing by just 1.4% in June year-on-year, down from May growth of 4.1%. The decelerated growth in premium travel reflects a "continued weakness in business travel demand drivers, with global business confidence being dragged down by emerging markets," according to IATA.
Overall, the subdued performance in both travel classes was attributed to slow growth in the Far East region. "This result could be the first sign of weakness in air travel demand following months of sluggish economic performance in some parts of Asia," stated IATA.
Looking ahead, the recovery of the Eurozone economy has resulted in higher demand for travel in both classes in recent months. Having said this, emerging markets are still weak and may counter this positive trend.