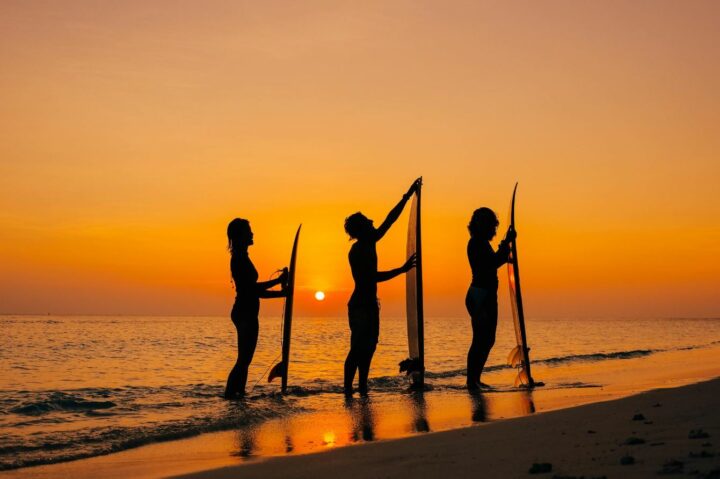 Soneva announces second edition of Soneva Surf Pro 2018
Soneva has announced the second edition of the Soneva Surf Pro 2018 competition, which is scheduled to be held on October 6. The follow-up event to the first competition is to be held in the Noonu Atoll, on Lhohi Island, in the Bodu Olhu break.
It will be the Noonu Atoll's first ever surfing competition, with over 30 participants from different islands set to take part in the Under 18, Over 18 and Bodyboard divisions.  The first Soneva Surf Pro 2018 competition took place on September 1 in Baa Atoll.
Included in the judging panel are Maldivian pro surfers Ismail 'Kuda Issey' Miglal and Azlee Naseem. The prizes for the competition, ranging from eco-friendly surfboards, leashes, fins, rash guards, wax and sunscreen, are provided by Soneva Surf's eco partners.
The location of the competition is fitting, as the Noonu Atoll has historical relevance to the Maldives' surfing scene, being the birthplace of modern surfing in the country. The island of Kudafari was also the first island in the Maldives to have surfboards.
Surfing competitions are opportunities to bring together communities, make surfing more accessible and to drive sustainable surfing practices. Soneva hopes the surfing competitions will generate positive and healthy competition within local surfing communities to raise the surfing standards even further across the country. Soneva Surf is part of the Soneva Ocean Stewards programme, which believes that people will protect what they love.
Soneva's surfing programme aims to tap into the growing interest in the Maldives as a surfing destination. Soneva Surf is offered at both of Soneva's Maldives properties, Soneva Fushi in the Baa Atoll and Soneva Jani in the Noonu Atoll. Soneva in Aqua also offers a surfing charter within both atolls. To find out more about Soneva's surfing programme, visit www.soneva.com.