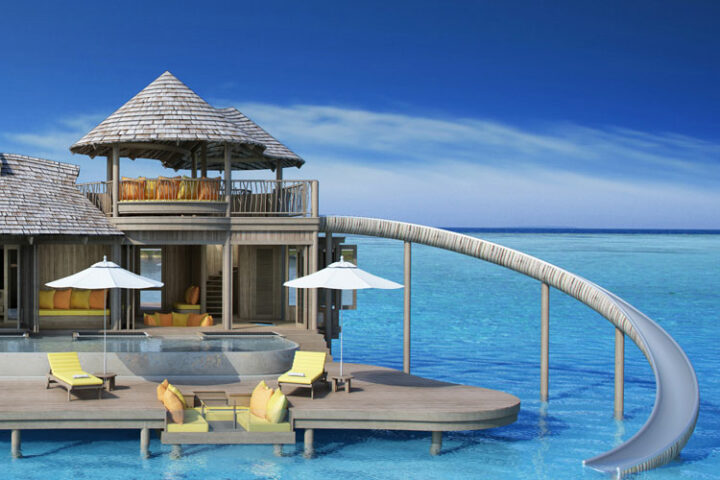 Soneva Jani becomes a member of International Pole & Line Foundation
Soneva Jani has become the latest Member of the International Pole & Line Foundation (IPNLF), the non-profit association that is committed to developing and supporting responsible one-by-one tuna fisheries and supply chains. Soneva Jani resort is part of Soneva, a leading international sustainable luxury resort operator. Established in 1995 and headquartered in Bangkok, Thailand, the hotel group also comprises Soneva Fushi in the Maldives and Soneva Kiri in Thailand.
Soneva Jani is the first resort to join IPNLF's Member network through its new Responsible Tourism Initiative, specifically aimed at improving sustainability in the supply chain in hospitality establishments and enhancing the understanding of one-by-one tuna fisheries, particularly the traditions, the supply and the people. This initiative connects hotels and resorts with local sustainable fisheries for the benefit of guests and staff, local fishing communities and the marine environment, according to a statement by IPNLF.
Through its membership of IPNLF, Soneva Jani will proactively showcase its commitment to responsible local tuna fisheries and the communities that they support. This will further demonstrate its commitments to environmentally and socially responsible tourism, which is a growing trend amongst travellers.
"We proudly work very closely with the local fishermen in the Maldives to ensure supplies of fresh fish caught using sustainable methods," says Arnfinn Oines, Social & Environmental Conscience at Soneva Jani. "Our membership of the International Pole & Line Foundation further strengthens our commitment to only serving tuna that is caught locally using responsible and transparent fishing practices."
Through the membership, Soneva Jani and IPNLF aim to enhance the guest experience by sharing the unique cultural story of the local fisheries and providing valuable insights into sustainable seafood. At the same time, it is building local capacity through staff education on one-by-one fishing, the environmental and social values of these fisheries, sustainable supply chains and seafood sourcing.
Joanna Eames, Communications & Outreach Officer at IPNLF who is leading on the initiative, says, "The agreement with Soneva Jani brings together two of the Maldives' most important industries – tourism and fisheries – to promote the supply of sustainable seafood and to enhance the experience of the resort's guests. Through this partnership, we aim to provide staff at the resort with the knowledge and confidence to share insights relating to local, small-scale fisheries with guests. We believe that by becoming better informed about sustainable seafood choices and the story behind their meals during their stay, guests will create memories to take home and become sustainable seafood advocates."
Eames continues, "This Responsible Tourism Initiative creates a clear win-win situation for the hotel groups and local fisheries: The resorts enhance their guest's experience while increasing the demand for responsibly caught local fish and contributing to the livelihoods of local fishers. It's our hope that many more hospitality businesses will follow Soneva's lead."