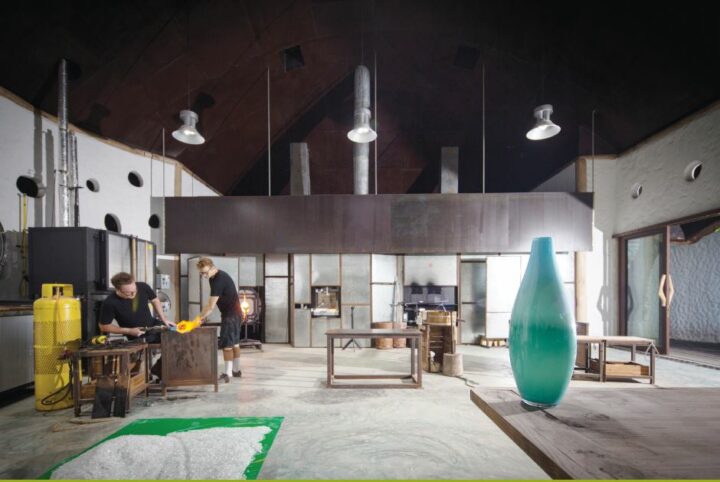 Soneva announces sponsorship of London Art Fair 2018
Soneva has announced that it will be joining London Art Fair for the first time this year. As Soneva's Art & Glass programme continues to be a key focus for 2018, Soneva will be supporting the curated exhibition of modern and contemporary art in the VIP area. Soneva is home to the only Glass Studio in the Maldives at their flagship resort, Soneva Fushi, and uses 100% recycled glass.
Soneva sought to resolve the problem posed by waste materials such as glass bottles and created the Glass Studio as a continuation of Soneva's commitment to the environment and eco-credentials. Each month, up to 1,000 kilograms of glass is collected from Soneva and neighbouring resorts in the Baa Atoll before being washed and delivered to Soneva's Glass Studio by Eco Centro, Soneva's Waste-to-Wealth team.
According to Soneva, in founding the Glass Studio, it has taken on an entire up-cycling process from start to finish: firstly crushing the glass and melting this in the state-of-the-art glass furnace, before adopting a variety of techniques such as blowing, casting and slumping the glass to create unique pieces of art.
A skilled team of glass specialists at Soneva Fushi also design and create stunning signature bowls, plates and glasses that are used at restaurants across Soneva Resorts, and which perfectly complement the culinary vision of the chef teams. Guests can likewise purchase the signature collection from the glass retail boutique, according to the hotel brand.
As part of the Art & Glass programme, Soneva has played host to noted glass artists from around the globe, such as Murano-born Lino Tagliapietra, sculptor Howard BenTre, and Venetian glass Master James Mongrain. Throughout their stay, each artist has been commissioned to create breath-taking artworks made entirely from recycled glass, according to a statement by Soneva.Soneva also champions the sharing of this time-honoured tradition, and the Glass Studio offers courses that teach guests the art of glassblowing. Guests can learn from experienced glass artists the skills required to create their very own masterpieces. As the Soneva Art & Glass programme grows in popularity, the innovative team have also sought to work with glass in ever-changing ways.Last year, Soneva Fushi created an inspired 'Cooking With Glass' dining experience, where top chefs collaborated with the resort's Art and Glass Studio's master glass artists: combining fine dining and glasswork for the very first time.
The culinary adventure involves creating incredible dishes by cooking with molten glass, and guests are invited to take home the completely individual glass pieces forged with each course as mementoes.
Soneva will be present as a sponsor of the VIP stand at LAF 2018 and will showcase an array of glass artworks that have been created to date. Soneva's Glass Studio is home to the only existing pieces that Tagliapietra has created from recycled glass. Guests can also watch the process of how a resort turns waste glass into art pieces whilst Soneva's team will be on hand to speak to explain the significant role that glass and art will continue to have at Soneva. To learn more about Soneva's sustainability initiatives, please visit soneva.com/values/slow-life.