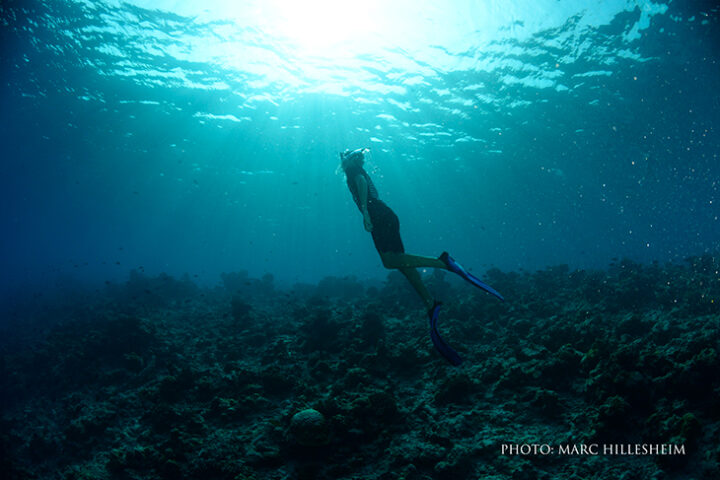 Champion freediver to headline LUX* South Ari Atoll's annual underwater festival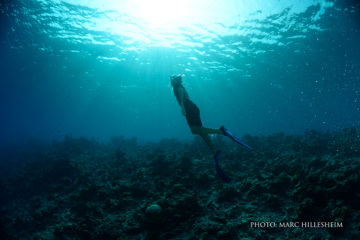 World champion freediver Christian Redl will be returning to LUX* South Ari Atoll in April to host apnea courses at the resort's fifth annual Underwater Festival.
The courses with Redl are due to take place from 3rd  to 9th  April.
"Freediving has changed my life completely, and the underwater festival in the Maldives is where I am able to share what I love the most while being in my element," said Redl.
The Australian-born athlete will be taking time off from his busy schedule to revisit the Maldives. When he is not engaged in action-packed underwater filming projects to raise awareness on the endangered shark population, Redl holds his breath in the low-temperature lakes of the Austrian Alps and challenges himself in extreme sports events.
The week-long Underwater Festival will also feature an Instagram contest for guests and workshops, free-diving photo sessions, and guided photography dives with expert German photographer Marc Hillesham.
Guests and in-house participants will be invited to tag their images with the hashtags, #LUXUNDERWATER, #LUXONEBREATH and #NOGRAVITYMALDIVES for a chance to win prizes.
Day-time activities for the event include freediving classes, underwater photography courses and guided expeditions for responsible snorkeling with whale sharks and sea turtles.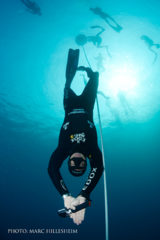 At night, the resort's passionate experts will conduct presentations and screen underwater-themed movies screened beneath the stars. Having recently unveiled the resort's Signature Pool Water Villas, guests who book the adults-only overwater cocoons with infinity pools during the festival period will be entitled to one complimentary freediving course per person.
Dr. Jillian Hudgins, senior project scientist of the Olive Ridley Project (ORP), will meanwhile share exciting findings of her research at the resort's Marine Biology Centre. Often appointed as marine consultant by the Maldivian Government, Dr. Hudgins co-founded ORP in 2013 with the intent of promoting marine ecosystem health and resiliency in the Indian Ocean and its sea turtles.
"Sustainable tourism is a community effort that starts with small steps and goes a great length. This is why we endeavor to combine healthy water sports with light learning and offer a week of underwater adventures that is as exhilarating as it is enlightening," said Glenn Daniels, LUX* South Ari Atoll's general manager.
LUX* South Ari Atoll is located on the postcard-perfect island of Dhidhoofinolhu, a prime spot for snorkelling and whale-shark spotting. In 2015, the luxury resort was awarded TripAdvisor's Travellers' Choice Award. It also won the Leading Family Resort at the Maldives Travel Awards last year.
LUX* Resorts & Hotels is a member of Lux Island Resorts Co Ltd, a major economic player in the Indian Ocean, and leader of the "Top 100" Mauritian companies.
The resorts and hotels in the LUX* portfolio include LUX* Belle Mare, Mauritius; LUX* Le Morne, Mauritius; LUX* Grand Gaube, Mauritius; LUX* South Ari Atoll, Maldives; LUX* Saint Gilles, Reunion Island, LUX* Tea Horse Road Lijiang, Yunnan Province, China, and LUX* Tea Horse Road Benzilan, Yunnan Province, China. LUX* Lijiang and Benzilan hotels are start of a collection of six luxury boutique hotels along an exciting new circuit of distinctive stays.