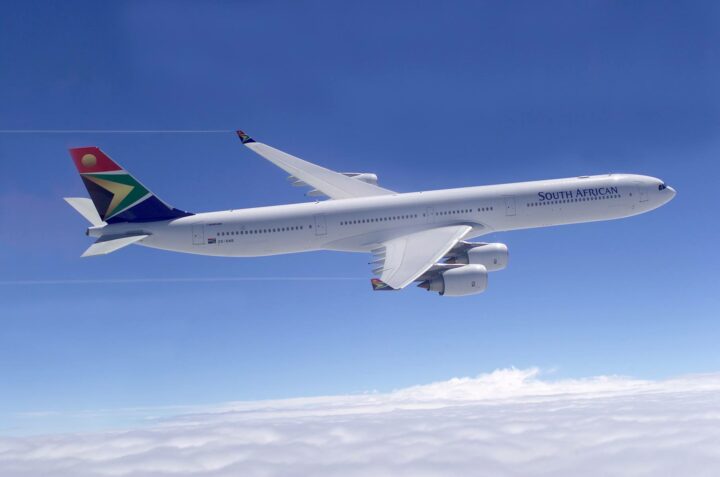 South African Airways to commence Johannesburg-Gan direct flights
South African Airways (SAA) is set to commence direct flights between Johannesburg and Gan, Addu City. Operations between Johannesburg and Gan are set to be launched on November 24, according to the Ministry of Tourism. The airline will fly weekly to Gan and will operate an Airbus A340 with a capacity of 300 passengers.
"The government aims to increase the number of direct connections to the Maldives in our bid to increase tourist arrivals," Moosa Zameer, the tourism minister, was quoted as saying while making the announcement. "The number of South African visitors the Maldives have seen a significant rise over the years, and a direct connection between Johannesburg and Gan is set to increase visitor numbers to Addu City."
A look at the latest arrival figures by June 2018 shows the number of visitors from Africa increasing 1.7% from 6027 to 6127, comparative to the same period last year. South Africa contributed around half of the figure, with a total of 3098 visitors between the January to June period this year. Over 7000 South African tourists visited the Maldives last year, a 51.4% increase compared to arrival figures in 2016.
With the commencement of operations between Johannesburg and Gan, SAA will become the first long-haul airline to operate scheduled flights to Gan. Currently, SriLankan Airlines conducts weekly flights to the destination in the south. "With the direct connection between Johannesburg and Gan, the flight time between the destinations is set to be reduced from 16 hours to seven hours," Hussain Afeef (Champa), Chairman of KASA Holdings Pvt Ltd, a shareholder of Gan International Airport Pvt Ltd, was quoted as saying.
"The second phase of the operations will be to establish a direct connection between Hong Kong and Gan, which we plan to launch in January 2019," Keith Gow, the Managing Director of Air Tour Operators (ATO), a tour operator, was quoted as saying.
Commenting on this, Mohamed Latheef, the Managing Director of Gan International Airport Pvt Ltd was quoted as saying: "This is a huge development for Addu City as a whole, as the airport recently saw an MVR600 million upgrade and can now accommodate larger aeroplanes. The benefits will be numerous for both tourist establishments and the rest of the city."
Addu City currently features a number of tourist establishments including Shangri-La's Villingili Resort & Spa, Equator Village, and Canareef Resort Maldives, with a combined bed capacity of 800, in addition to an array of guesthouses target budget travellers.