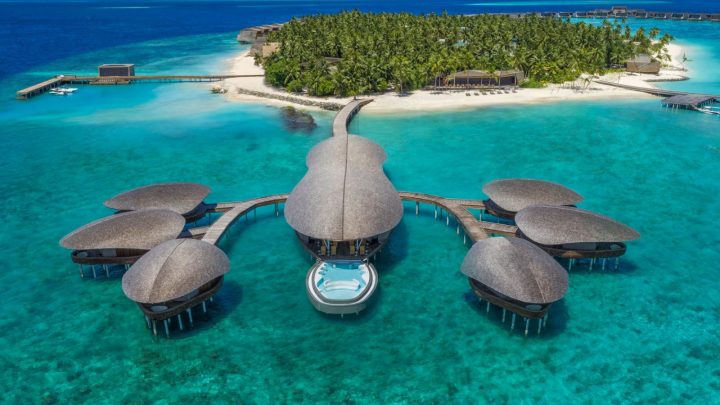 The St. Regis Maldives to host renowned wellness experts this February
The St. Regis Maldives Vommuli Resort is hosting two internationally-acclaimed wellness experts this February. Bettina and Michael Keller Schörnig will be practising at the Iridium Spa, the wellness centre at The St. Regis Maldives Vommuli Resort from January 30 to February 28, bringing a full range of treatments.
Michael focuses on postural control and he will guide guests through the Quantum Keys, a set of simple techniques that he discovered which helps enhance self- and body-awareness, the key to a happier and healthier life, according to The St. Regis Maldives Vommuli Resort.
Through the Somatic Release treatments, Michael will teach guests to skip old and restricting moving patterns in just one session. Practising this regularly will result in enhanced breathing and circulation, improved posture, and prevention of muscle fatigue and backache.
Bettina is an Anusara-inspired and certified yoga therapist, whose treatments are built on the traditional techniques of Hatha yoga combined with strong and dynamic sequences. The emphasis of the 'Power of Yoga' approach lies in aligning with the inner self to enable an optimal flow of energy throughout the body.
The range of treatments available at Iridium Spa can be tailormade to suit personal preferences and are suitable for guests of all ages and levels. Bettina and Michael established the Soma Institut in Switzerland, a centre for health and transformation, travelling once a year to share the benefits of their practice with guests at wellness destinations around the world.
The St. Regis Maldives Vommuli Resort, which opened in November 2016, is nestled on a private island in Dhaalu Atoll, amidst thriving marine life. Just 40 minutes from Velana International Airport by seaplane, the resort draws inspiration from nature itself. Designed by WOW Architects | Warner Wong Design (Singapore), the unusual contemporary design of The St. Regis Maldives draws inspiration from the natural setting of the resort. For more information about The St. Regis Maldives Vommuli Resort, please visit stregismaldives.com.