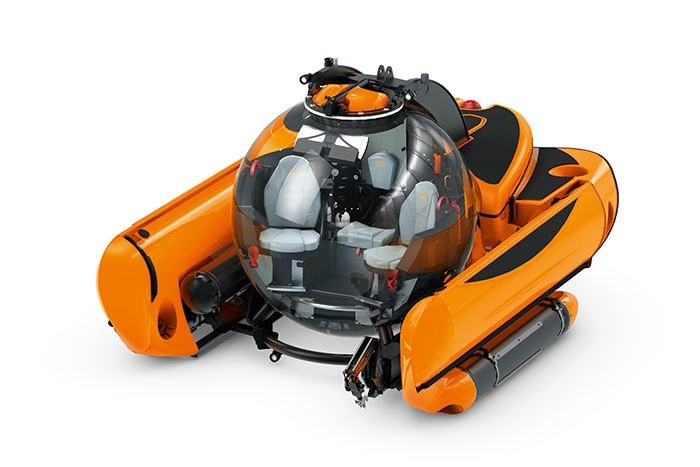 Stalwart Maldives Introduces U-Boat Worx's Private Submersibles
Stalwart Maldives, founded in January 2014, is a company that consists of a diverse technical team aiming to provide engineered solutions. As the first of its kind in Maldives, it offers a comprehensive range of solutions and services. The company shows an especial focus to the tourism industry of the country, as there are various voids in the industry Stalwart Maldives can fill.
One of the main services the company offers is assessment of different aspects of a resort, ranging from assessing their vessels to monitoring their powerhouses. Another service the company renders is helping foreign companies to introduce themselves to the country, and to assist them in the process of launching their products here.
U-Boat Worx is one such company Stalwart Maldives is in association with. "As per our agreement, U-Boat Worx will be manufacturing and supplying the submersibles to Maldives. We will be offering them the knowledge of how things are done here, along with any other assistance they may require," says Moosa Shafeeu, Chief Operations Officer (COO) of Stalwart Maldives, regarding their association with U-Boat Worx. "We hope to introduce one submersible per resort, or one for two-three resorts in an area."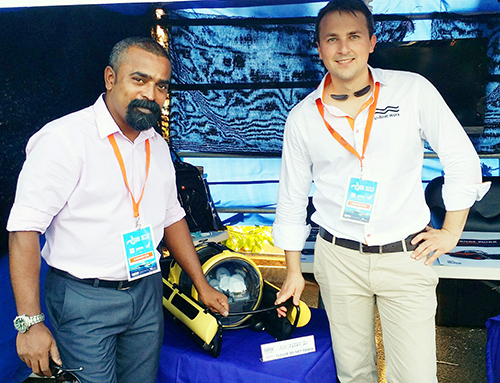 U-Boat Worx is a Dutch company founded in 2005, most well-known for their private submersibles. As a company that has sold the most submersibles worldwide, the company is synonymous with safety and perfection. Their commitment to excellence is what makes them stand out in this competitive world.
In a decade, the company has become the market leader in personal submarines. They are high tech and un-paralleled when it comes to safety, and diverse in nature. They have a broad range of products designed to serve every market sector; be it for pleasure, private use or professional. The company provides twenty-four hour customer support and service, and produces inimitable submersible designs.
As a company that always starts their design processing by considering the safety options, over the years U-Boat Worx has developed many safety procedures and devices. The international safety classification by DNV-GL – a classification society that conducts safety surveys and provide engineering services to ships, energy parks and more – along with their additional safety features, all contribute to a safe dive every time.
U-Boat Worx submersibles use modern technology such as Lithium-Ion battery which is equal to none in terms of endurance. The company has invested considerably in the technology to enhance the operational endurance and to provide rapid re-charging capabilities. All their submersibles use the latest in Lithium-Ion battery. With a 42kWh battery pack upgrade available for C-Explorers, the submersibles' autonomy – 6 hours at full speed – can be doubled. Moreover, their "luxury pack" takes the submersibles a step further in terms of comfort as they consist of i-pod stereo system and custom cool box. Superior set of seats introduced lets the customer wrap up the finishing details of the handmade interior themselves.
U-Boat Worx has several submersible models, each with their own unique features that make them most suitable for a particular form of diving experience. Each one designed to give you the impression of being in an underwater bubble, a design feat inspired by nature. Their 100 per cent water and pressure proof, "air bubble" dubbed the "Human Pressure Vessel" offers unobstructed visibility for the occupants to a depth of 1000 meters is a result of the super-strong acrylic material the air bubble is made from. Their top models include Super Yacht Sub 3, C-Quester 2, C-Quester 3, C-Explorer 2, C-Explorer 3 and C-Explorer 5.
If you've ever dreamt of discovering the secrets of the underwater world in your personal private submersible, then U-Boat Worxs' C-Quester 2 is the perfect choice for you. The model is designed to ensure it is easy to handle, with its entanglement-free design. Its glass-bottomed window greatly increases visibility and allows passengers to see directly downwards. C-Quester 2 is the answer to operations that require most mobile and lightweight solutions as it is designed with limited crew requirements and minimum impact on mother ship's main operation.
C-Quester 3 is the best choice for anyone looking for a robust, spacious and easy to handle submersible, specially designed for exploring the underwater world with luxury. The clamshell design of this pressure vessel offers elegant entry and exit from the submersible. High-end tourist destinations can now be enriched with the offer of ultimate lavishness – dry underwater dive experiences for guests in a versatile submersible that offers plenty of room for accessories such as HD camera systems.
C-Explorer 2 is a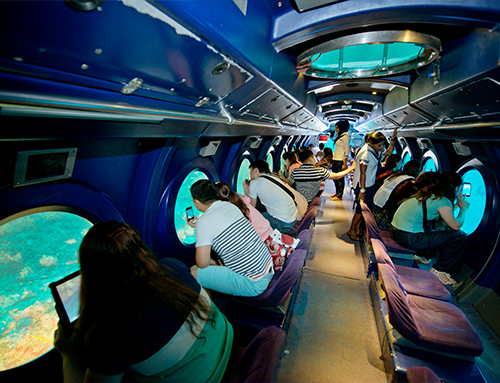 submersible model that can accommodate two passengers, and endure dives as deep as 1000 meters. Built for precise handling, superior performance and endurance, the C-Explorer 2's unmatched operational characteristics place it above all other submersibles in its class. Reliability and versatility under all conditions along with the capability to be equipped with optional extras to suit each dive mission, allows private and professional owners to use it to its greatest extent.
C-Explorer 3 is the choice of elite oceanographic research organisations. Its revolutionary handheld manoeuvring can even be handed over to the occupants by the pilot to give the passengers a "hands-on" experience.
C-Explorer 5 enables tourism operators and super yachts alike to offer their clientele a semi-private, utterly unique underwater experience. As a submersible that can carry up to five passengers, its amazing features that maximizes comfort is unequal to any, and therefore enabling it to proudly call itself "the world's first underwater limousine".
"Stalwart Maldives understands introducing U-Boat Worxs' submersibles in Maldives would lead to a delightful new chapter in the tourism industry of the country. Specialising in offering guests an "out of this world" experience of going diving without the hassle of getting wet would surely be an attraction one simply can't refuse. "Stalwart Maldives hopes to introduce these submersibles to high-end resorts by the end of the year", says Moosa Shafeeu, COO of Stalwart Maldives.