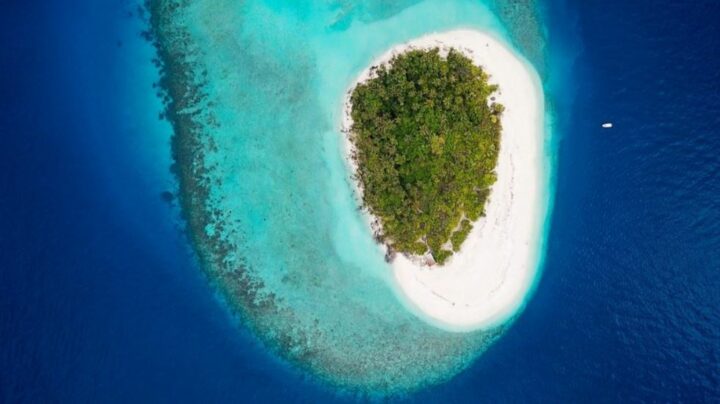 Maldives hotel performance flattens in 2018
Recent performance developments in Maldives should provide further evidence that data benchmarking is essential to your property's or portfolio's success. In this constantly-evolving business sector, data and analysis from STR provide the marketplace insights that will allow you to make informed decisions and maximize your daily business and market share.
During STR's last Maldives market update in August, we noted hotel performance on the rise driven by an upward trend in tourism. In 2017 and the first half of 2018, the market showed encouraging signs with hotel demand (room nights sold) growing at a pace that had not been seen in several years.
Over the second half of 2018, however, we saw softened demand, which coupled with consistent growth in supply, led to six consecutive months of year-over-year declines in both occupancy and average daily rate (ADR).
As a result, Maldives' total-year occupancy fell 0.4% to an absolute level of 65.2%. For the same 12-month period, ADR was down 2.2% to MVR9,258.10. As a result, revenue per available room (RevPAR), the gold standard performance metric in the industry, fell 2.6% to MVR6,036.60.
When examining different segments of the market, Transient (bookings of less than 10 rooms) business was the driver of performance with a total-year demand increase of 1.8%. On the contrary, Group (bookings of 10 or more rooms) demand fell 19.9%.
With those key performance metrics outlined, the obvious question is: why? What market dynamics changed and how was hotel performance affected?
In addition to supply growing more than 2% for the second year in a row, we've identified political tension in the region and the September election as the main reasons behind the downward trend that started midway through 2018. For the year, Maldives welcomed nearly 1.5 million international visitors, which was a 6.8% increase year over year, according to the Maldives Ministry of Tourism. However, China, the country's largest feeder market (19.1%), produced 7.6% less international visitors when compared with 2017.Using RevPAR as an indicator of hotel profitability
So why exactly is RevPAR the gold standard performance metric in the hotel industry? What bearing does a decline in RevPAR have on a hotelier's decision-making? And how can it be used to measure your hotel's profitability?
At the end of the day, a business' success is typically measured by its bottom line. In the hotel industry, profitability is the primary measure of success. However, top-line revenue data continues to be the main focus area of the industry.
A key reason for this is the availability of RevPAR data, since this metric is a reliable source for timely and actionable revenue insights. Profitability data, on the other hand, is more difficult to quantify because hotel ownership and management groups are more fragmented than hotel brands. This makes it harder to conduct wide reporting on hotel profitability figures, whereas RevPAR data can easily be collected directly from hotels.
This by no means negates the importance of analyzing profitability data, since it's still the overall measurement of how much money a business is making. However, RevPAR data can be a valuable indicator for hotel profitability, and it's a much easier metric to use in gauging the impacts of real-world decisions.
Based on STR's HOST profitability data, there is a clear correlation between RevPAR performance and overall hotel profitability, which is measured as gross operating profit per available room (GOPPAR). Generally, hotel profit growth tends to be between 1.5 and 2.0 times higher than growth in RevPAR. So a 10% increase in RevPAR would equate to a 15-20% GOPPAR increase.Quicker insights, quicker decisions
A key advantage of RevPAR data is that it offers a more immediate overview of a hotel's room business. It also allows hotel operators to make quicker decisions that they can easily measure.
Profitability data is much more complex since it encompasses many different line items in addition to room business, including food & beverage, miscellaneous income, etc. Even hotels in direct competition with each other can have widely different service offerings beyond their room business, but two hotels operating within the same market and class should have relatively similar occupancy levels and rates.
RevPAR, by definition, is calculated on a per-room basis. This means that one hotel can have a higher RevPAR than another, but still have lower total revenue if the second hotel has a larger room inventory. In other words, RevPAR levels out the playing field for competitor insights since it provides a clear picture of a hotel's actual performance in regards to its potential performance. This gives hotel operators a unifying metric they can focus on to drive tangible results. Learn more about how STR utilizes RevPAR through the STAR Program at str.com.
Complimentary data
To receive complimentary market performance data and to benchmark your hotel's performance against the competition, please contact Vidhi Godiawala, business development manager for Central & South Asia, at vgodiawala@str.com.