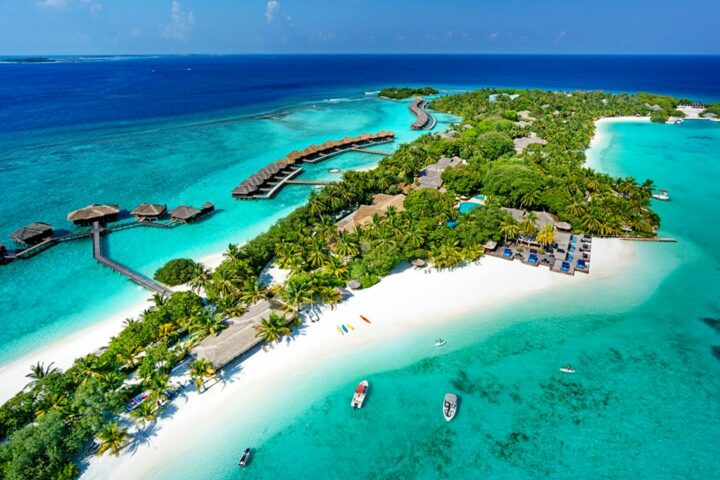 Starwood Maldives resorts host special iftar
Sheraton and W Maldives hosted a special iftar for partners and friends on 16 June at the Sheraton Maldives Full Moon Resort & Spa.
Travel agents and tour operators who have had a longstanding business relationship with Starwood Maldives resorts attended the function.
Prior to breaking fast, Hotel Manager Rajbhan Singh thanked all the invitees and wished everyone and their families a blessed Ramadan.
Promotions for team members were announced as well.
The iftar was held at the beach with a special buffet of local favourites and international dishes, accompanied by soft background music. The guests had the opportunity to meet with the Sheraton team and to see the recently-upgraded rooms as well as the resort's newest outlet, the Tea House.
The iftar concluded with a lucky draw taken among the attendees, with the 1st prize winner receiving a two-night stay at W Maldives on Half Board, inclusive of seaplane transfers.
Sheraton Maldives also hosts a special iftar buffet every Thursday and Saturday for locals, featuring local delicacies and a selection of international cuisine.
The iftar is priced at US$ 60 per person including transfers, with a 50 per cent discount for children aged 3 to 12 years.
Contact Sheraton Maldives for more information and reservations.