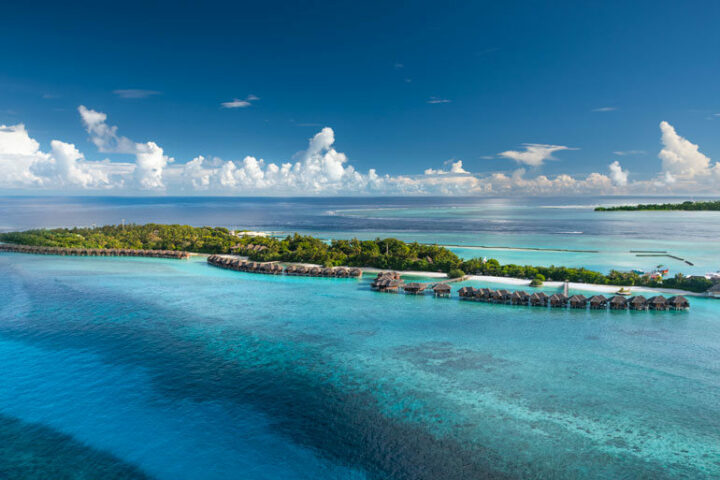 Starwood unveils 10-point overhaul plan for Sheraton brand, despite company uncertainty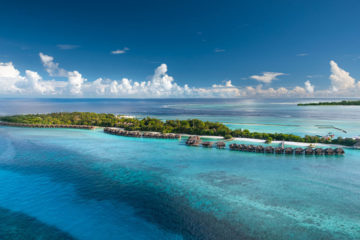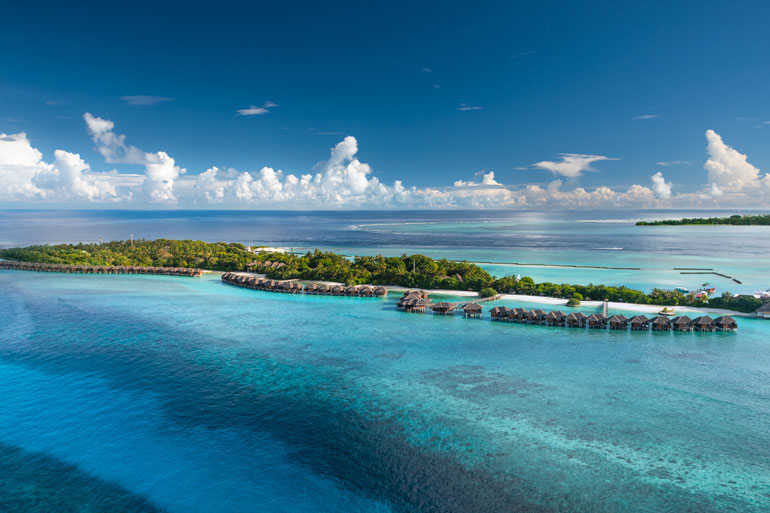 Starwood Hotels & Resorts has announced a 10-point overhaul for its iconic Sheraton brand, despite rumoured uncertainty regarding Starwood's future.
O June 1st at the 37th Annual NYU International Hospitality Industry Investment Conference, Starwood unveiled 'Sheraton 2020', a comprehensive plan to reinvigorate Sheraton and to place it firmly back in the industry spotlight.
The plans includes a new $100 million Sheraton-focussed marketing campaign, the launch of the new premier tier called Sheraton Grand, continuous innovation of the Sheraton guest experience, a refresh of guest rooms, the implementation of revenue and profit-driving initiatives, and a target of opening more than 150 new Sheraton hotels worldwide by 2020.
Starwood Hotels & Resorts' interim CEO Adam Aron told travel news website Hotel News Now that the company is committed to accomplishing all 10 aspects of the plan within the next 10 years.
"This is not a list of 10 things we're just talking about internally," he said. "By announcing this externally, we're showing we're serious. We're not going to do two of the 10. We're going to do 10 of the 10."
Work on the plan is already under way with some initiatives ready to commence immediately. In addition, a new brand positioning and global advertising campaign is set to launch in September of this year.
One of the most exciting point in the plan is the launching of the Sheraton Grand tier. However, which hotels and resorts would acquire that elevated status has not been revealed. Investment required by owners to move up to Grand will be determined on a hotel-by-hotel basis.
Introduce New Sheraton Brand Positioning
– Reinvigorate Sheraton with a new vision to define and crystallize what Sheraton stands for as a brand– Create a new visual identity for Sheraton that incorporates our current, iconic logo– Enhance the digital experience and develop compelling content
Turn Heads, Change Minds, Deliver Guests: $100 Million Sheraton Marketing Campaign
– Roll out a multi-channel global advertising campaign, beginning in 2015 through 2017– Execute the richest Sheraton-focused SPG promotions in Starwood's history– Ramp up media buzz and social strategy to meaningfully engage consumers across all channels.
Launch Sheraton Grand
– Elevate 100+ premier Sheraton hotels to new Sheraton Grand tier to better match guests' expectations, showcase Sheraton's best properties and create a halo effect across the portfolio– Focus first on global gateways to lure high-value travelers and create a worldwide network– Encourage more owners to renovate properties to achieve new Sheraton Grand stature.
Earn Owners' Confidence in Sheraton
– Laser-focus on revenue and profit-driving initiatives and programs to boost owner value– Balance building and conversion costs with exceptional guest experience– Reevaluate brand standards and fee structures to improve owner economics.
Ignite Associates' Passion for Sheraton
– Enlist Sheraton General Managers as leaders of change on the frontlines– Connect Sheraton's people to new brand vision and their role in bringing it to life.
Get Service Right at Sheraton. Every Day. Every Time. Everywhere.
– Maniacal – and consistent – focus on excellence in service delivery, including cleanliness, condition of rooms and responsiveness to guests– Inspire and incent our hotels to reach new Guest Experience and Quality Assurance goals– Tackle lowest-performing hotels, move the middle, and learn from the top.
Reclaim Sheraton's Status as THE Meetings Brand
– Become go-to brand for top planners and customers – take back group share– Kick off global customer blitz; amp up booking rewards and incentives.
Innovate the Sheraton Guest Experience. Continuously.
– Offer unique and imaginative premium sleep, entertainment, fitness and bath experiences– Invigorate Food & Beverage – more relevant, more profitable– Unleash the potential of Sheraton Club.
Differentiate Sheraton through Design
– Transform public spaces and guestrooms through smart, intuitive, forward-looking design– Leverage lobby design to drive revenue.
Strengthen Sheraton by Opening 150+ New Hotels by 2020
– Through conversions, adaptive re-use and new-build projects, develop the right properties in the right markets with favorable returns for owners and their investors– Create a flexible new-build product that enhances hotel profitability in secondary and tertiary markets.
Despite this bold announcement, the future of Starwood remains uncertain, with many analysts predicting the company will be sold.
However, Aron remained tight-lipped regarding any potential sale. "There's no news on that," Aron said. "The board is looking at every opportunity for Starwood to improve itself operationally, and Sheraton 2020 represents a significant step in that effort."
Starwood Hotels & Resorts Worldwide, Inc. has over 1,200 owned and managed properties in its portfolio and employees over 180,000 staff. Starwood is a fully integrated owner, operator and franchiser of hotels, resorts and residences with the following internationally renowned brands: St. Regis®, The Luxury Collection®, W®,Westin®, Le Méridien®, Sheraton®, Four Points® by Sheraton, Aloft®, element® and the recently introduced Tribute Portfolio.
.