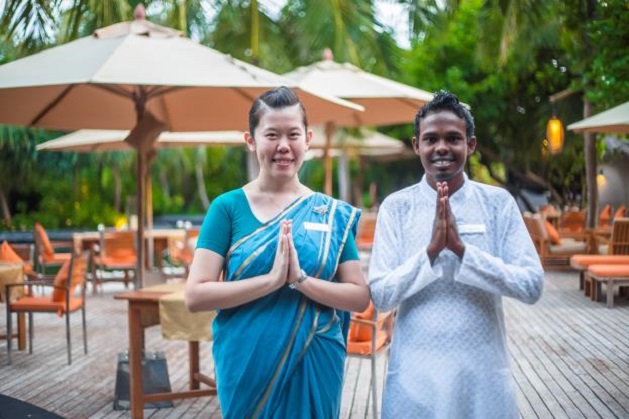 Sun Siyam Iru Fushi launches new spa by Thalgo
The Sun Siyam Iru Fushi Resort has introduced 147 new wellness  experiences at its new spa by Thalgo. "The Spa will offer experiences infused with the ancient healing principles of the East and West, in combination with 50 years of skincare knowledge from Thalgo, a pioneer in marine scientific research," Sun Siyam Iru Fushi explained in a press release on February 24.
 "By taking nourishment from the ocean in the form of algae, sea minerals and plant extracts, Thalgo products offer the peak of skincare excellence. Not just for accentuating femininity, the 'Male Spa Menu', 'Sweet Pea Spa' kids' treatments and 'The Spa Café' which serves healthy and delicious cuisine, ensures a complete spa experience, which the whole family can enjoy."
 With its 50 years of experience in pioneering marine science, the Spa by Thalgo offers a comprehensive menu of with a special focus on the ancient healing practices of Ayurveda, Chinese medicine, and traditional Maldivian medicine.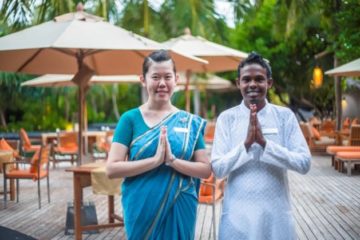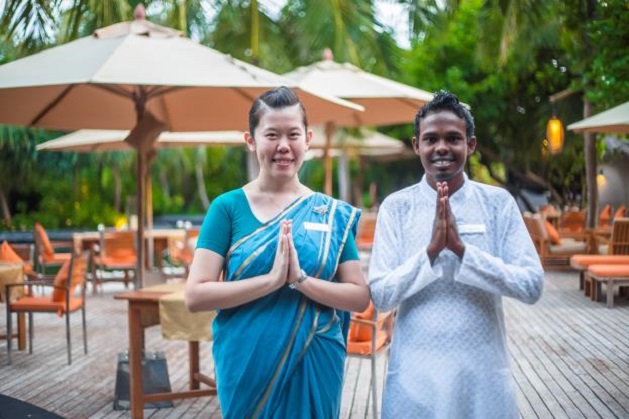 A team of beauty therapists with the assistance of a resident Ayurvedic doctor, Chinese medicine consultant, and yoga instructor would serve guests at the spa, promising a journey of self-discovery and holistic renewal during their stay at the Sun Siyam Iru Fushi.
 The new Thalgo products available at the spa include a collection of anti-aging facials and integrative slimming treatments. Each skincare product harnesses the richness of the ocean for its revitalising effects.
 The signature Indoceane Ritual spa journey meanwhile involves a sea salt, cassonade sugar and essential oil scrub, an indulgent milk bath, a Sacred Ayurvedic Massage, and a silky smooth body wrap.
 Another new addition, the Terre & Mer Ritual, starts with an organic cleansing ritual, where guests will be pampered with an aromatic face massage, breathing in the scents of sun-drenched lavender and bitter orange, and is topped off by a relaxing lavender massage.
 With the Sea & Senses Ritual, guests will be pampered with hot volcanic stones during the volcanic/marine massage as well as facial. The ritual draws on a combination of treatment techniques from different cultures such as American Indian, Tibetan and Japanese.
 Guests who opt for the Chocolate Delight will be treated to an invigorating body scrub before taking a dip in a chocolate bath and sipping a delicious, creamy chocolate milkshake, after which the guest will receive a soothing massage that uses luscious cocoa butter to enrich the skin.
 The Vionetherapy option features an antioxidant rich, anti-ageing scrub and mask created from grape remains in a wine-making process, followed by a 'Vinotherapy' bath with flickering candles and massage with rose oil.
 The diverse spa treatments ranges from the traditional Maldivian 'Umbuliveyo Banun' to Ayurvedic treatments like the Ayur Shakti, a four-hands massage. The resort noted that Signature Rituals such as the Honeymoon Escape and Romance have also been revised.