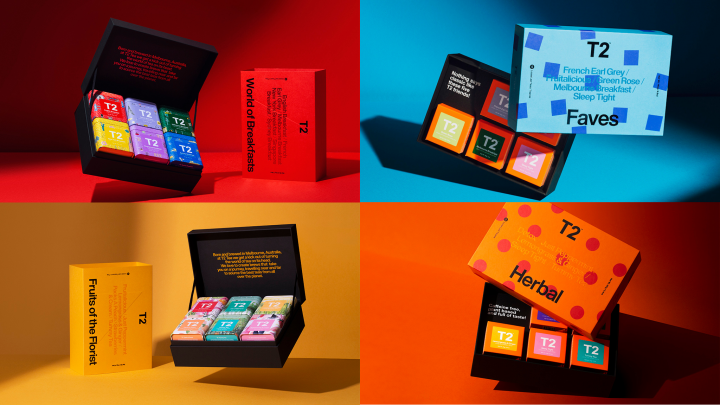 Suppliers You Should Know: Tropico
For this Suppliers You Should Know, we're shining the spotlight on Tropico Pvt Ltd.
Tropico Pvt Ltd offers a full-service distribution channel of high-end gelato, coffee and beverage-related supplies to the Maldivian tourism industry. The owners of Tropico Pvt Ltd, bring together a wealth of expertise and experience in the Maldivian Tourism and Food & Beverage industry. With a combined knowledge and experience of over 20 years in their respective industries, the company's vision is to provide a reliable and impeccable service to its clientele and provides a highly personalised service to each one of its customers. With vast knowledge in the market, personal contacts and with a speciality and niche product portfolio, Tropico always offers quality and reliability to their customers and within the past year, has started supplying unique product ranges to several resorts in the Maldives, which is a significant milestone for the company as a fairly new enterprise.
When was the company established?
Tropico was founded in 2018, with the vision of providing a full-service distribution channel for high end F&B products particularly serving the tourism industry.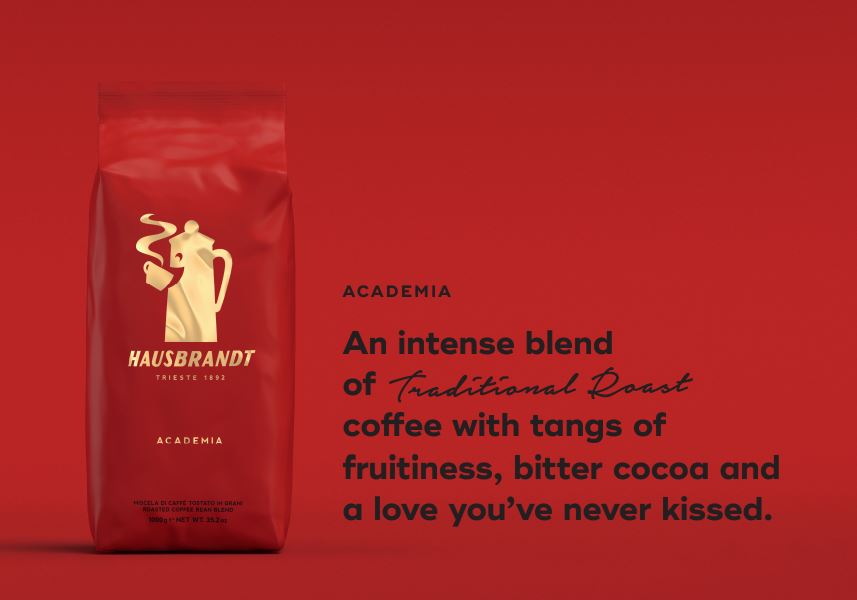 Have you introduced any new product ranges? If yes, what are they?
We are always on the lookout for great products in the market that can offer true value and quality to our clients. As of recently we have introduced the Taz Di Bleu mini bar range. This brand offers a wide range of handmade chocolates, sweets and savoury and salty products which come in customised environmentally friendly gift packaging for luxury hotels and resorts.
We have also now launched the speciality wellness range of gelato from Babbi which offers gluten free, dairy free and even sugar free products under this new product line. Most recently, we have introduced Eversys Coffee machines to the Maldivian market. Eversys is a highly innovative swiss born expresso machinery manufacturing company, managed and operated by the stock listed Italian De'Longhi Group. They offer a highly advanced ranged of automatic baristas perfect for the Maldivian high end hospitality industry.
Here in the Maldives, we are dealing with some of the highest standards of luxury in hospitality, where attention to detail and uncompromised quality is an absolute necessity. This is where we make our mark, and this is how we differentiate ourselves from the rest. We ensure that whatever new products we introduce are highly vetted, tested and tried prior to bringing them across to our clients.
What makes your products stand out from the rest of the competition?
Our business philosophy revolves around curating a handpicked product portfolio focusing on uncompromised quality, production standards and competitive pricing. Each brand we bring to our product lines are highly researched, tried and tested to ensure quality and value to our customers. Our goal is not to become the biggest supplier in the country, but to build a reputation as supplier who carries a highly reputable product line along with reliable service standards.
We first started out with our gelato range from Babbi Srl and Rubicone Srl sourced from Italy. With close to seven decades in the industry, both brands hold an unshakeable reputation as titans of the gelato industry in Europe. Well-known for superior quality of their ingredients and the traditional artisanal techniques deployed in their production process, each brand also represents a variety of unique products designed for niche interest groups. Babbi for instance has speciality range of gelato products created as a wellness range catering for various dietary requirements such as gluten free, dairy free and sugar free range. Rubicone on the other hand carry funky, exciting, and fresh flavours that are very up to date. Some of their unique flavours include the Black Hawaii which is made from coconut water in combination with Hawaiian black charcoal which gives it the signature black colour. Banana Java looks out of this world, with a light blue tint to the cream. Made from real blue bananas from Java along with high protein dark chocolate, this is a great option for fitness fanatics looking to satisfy their sweet temptations with a protein packed ice cream, that might take a little bit of that guilt away on their cheat day.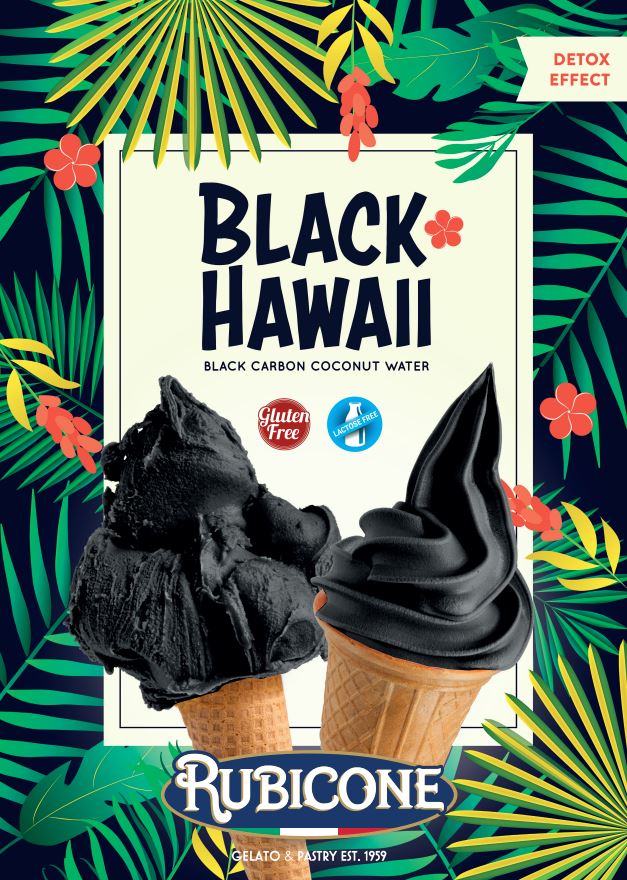 Our coffee range includes products from some of the oldest coffee roasters from Italy. Beans and ground coffee from Hausbrandt Trieste are one of the most premium beans you can get in the Maldives. We carry the full range from Hausbrandt, from beans, ground coffee to capsules. Even from from a price point, these products are priced at a highly competitive level in comparison to the traditional coffee brands in the country. Ranges from Mount Hagen have been harvested in Papua New Guinea and packed in Germany and been voted time and time again as the best instant coffee in the world.
We are also the exclusive distributors for mini bar items from Tax Di Bleu specially created for luxury hotels. What's unique about Taz is that the products they offer are not available from your regular supermarket. Each product is sourced from niche speciality product manufacturers are all packaged in environmentally friendly packaging adding greater value to their product line.
The tea range we have on our portfolio are from T2 from Australia. T2 is a soulful and contemporary tea brand embracing the essence of fusion. They carry a wide range of exciting and unusual flavours inspired by people and culture from around the world. Some of their unique flavours include the French earl grey where the classic Earl Grey gets a sophisticated French twist along with T2's ever so popularised tea range. T2 also offers a funky and colourful range of tea wares inspired by tradition and modern art.
Have you developed any new customer service initiatives?
Our leadership team maintains highly personalised relationships with our clients, ensuring that all of their requirements are taken care of smoothly and effectively. Our team makes sure that they keep the clients updated on all logistical movements of the stock, from order to delivery to provide a peace of mind to all our customers. We also offer great after care services, especially for our coffee machines where we offer training and servicing for the machine brands we carry.
What is your product range?
Our product range covers from gelato, specialty teas, mini bar items to coffee machinery and distribution.
The brands we carry are as follows:
Babbi Gelato and Pastry from Italy
Rubicone Gelato and Pastry from Italy
Hausbrandt Coffee from Italy
Mount Hagen Coffee by Wertform from Germany
T2 Tea from Australia
Taz Di Bleu Mini Bar Range from Italy
Bravilor Bonamat
Carimali
Astoria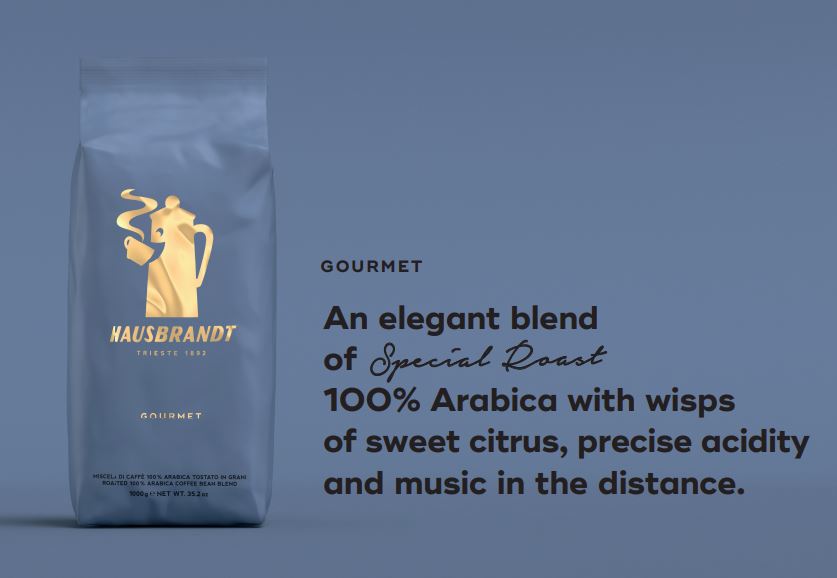 Which hotels/resorts have you recently partnered with?
We currently work with the Pulse Hotels and Resorts portfolio along with Kurumba Maldives, The Nautilus Maldives and Manta Air.
Have you expanded the company? Have you opened a new showroom?
Our operations have been growing quite rapidly over the past six months. However, rather than opening a showroom, our focus has been more towards establishing our presence in the market while growing our client list.
How many staff do you employ?
We are a relatively compact agency; however, we currently employ a team of six who serve across all facets of our business, from operations, management and servicing.
What makes your company unique?
Our strong management experience, market knowledge and sales and distribution connections with key resort contacts are vital assets that distinguish and propel our business. Our leadership brings together a wealth of expertise and experience in the Maldivian Tourism and Food & Beverage industry, with a combined knowledge and experience of over 20 years in their respective industries.  We are known for high-quality, innovative products and exceptional customer service. We believe our product line-up sets us apart with our exceptional quality aimed at an ultra-niche market.
Contact Tropico at +960 7 964466 or email info@tropico.mv