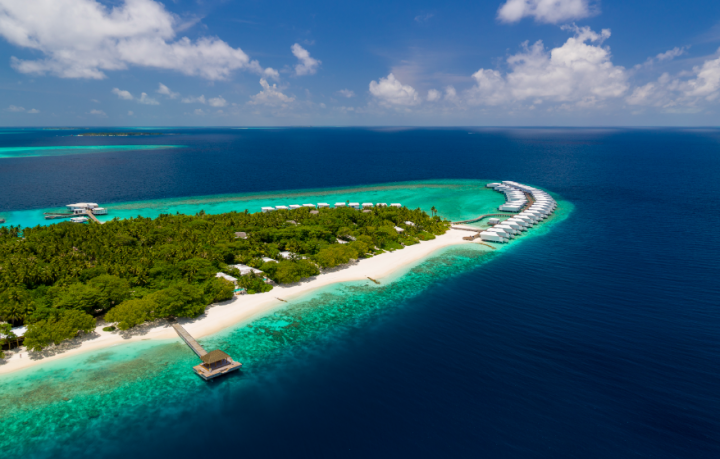 Sustainable Initiatives at the Heart of Amilla Maldives Resort & Residences
Amilla Maldives Resort & Residences is a pioneer resort in sustainability. For the second year, Amilla is a certified EarthCheck Silver property, meeting the highest sustainability standards in the hotel industry. Sustainability is in every thought, and every touch in Amilla with over 35 concurrent sustainability initiatives in place including solar energy, coral propagation, turning waste into wealth through on-site recycling and vastly reducing packaging waste through the Homegrown@Amilla and Homemade@Amilla programs.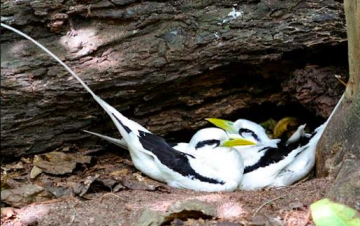 Featured Image: Endangered bird, Dhandifulhu Dhooni
The island retains 70% of its natural jungle. The vast jungle is a bustling bed for biodiversity. Even the endangered white tailed tropicbird (Dhandifulhu Dhooni) nests on the island. Amilla is leading the way in studying these birds in their habitat to ensure their protection.
The Homemade@Amilla program dramatically reduces packaging by making as many products as possible in house. This includes spa products like coconut oil and food items like yogurt, jams, plant-based milks, kombucha and pickles. The Nut at Amilla is a coconut processing facility that utilises all the produce from the island's 2,500 coconut trees. The facility makes coconut oil, vinegar, milk and cream. The waste products are used to make nutritious coco peat for the gardens, and crafts.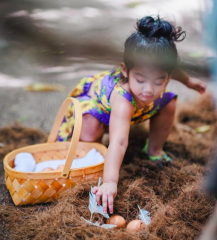 Featured Image: Collecting eggs from Cluckingham Palace
The Homegrown@Amilla programme helps the resort lower its carbon footprint by growing fresh produce in the gardens. The island's gardens grow sweet potatoes, bananas, mushrooms and leafy greens for salads. Cluckingham Palace is the resort's chicken coop, providing guests the freshest of eggs at breakfast.
Taking sustainability a step further, Amilla has its own waste management centre, The UN, short for "UNdo the Harm." Waste is sorted and processed accordingly. Glass is crushed and used in cement for construction, food waste is transformed into compost for the gardens and plastic is recycled through Parley for the Oceans.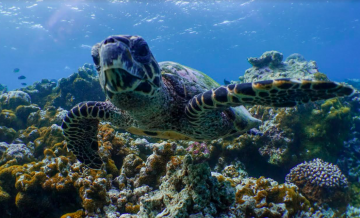 Featured Image: Amilla Maldives Resort & Residences house reef
Amilla is as committed to preserving the Maldives' rich marine ecosystem. The resident Marine Biologist guides guests in exploring the mesmerising underwater world and revitalising the house reef with the coral propagation program. Amilla has teamed up with Manta Trust and the Olive Ridley Project, NGOs dedicated to conserving manta rays and turtles, respectively.
"Amilla's approach to sustainability is truly unique. We don't just focus on protecting the environment, but how the environment can be accessible to everyone, through our IncluCare program. We also try our best to contribute to these amazing ecosystems through the understudied White Tailed Tropic Birds, partnering with the Biosphere Reserve to further understand their nesting habits. We really understand how special our island is, and we want to protect it and share it with as many as possible," commented Amilla's Marine Biologist, Zoe Cox.
Featured Image: Amilla Maldives Resort & Residences