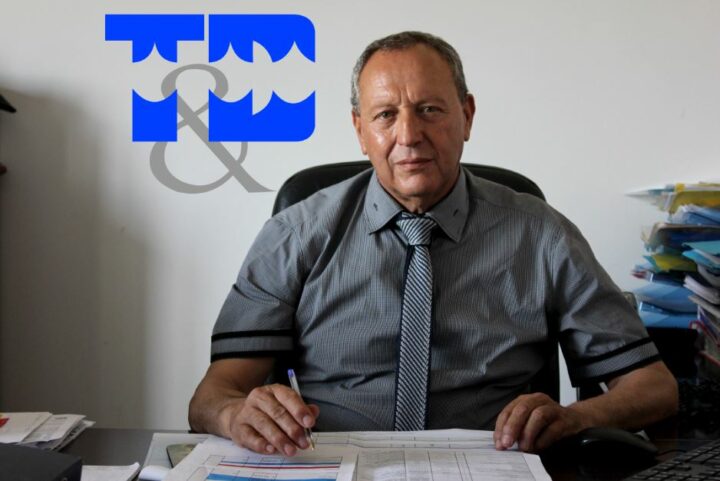 T&D: Water and green energy solutions
T&D is specialised in providing global solution related to water treatment, renewable energies, conditioning and complementary sectors to these. The advantages of T&D's system are a reduction of environmental impact-low consumption of fuel, high reliability, design flexibility, low-cost maintenance, reduced pollution level, elevated technology due to training and assistance from T&D furnished.
Could you tell us a little bit about the early days of your company, and how it has evolved over the years?
T&D was born from my desire and it is based on the experience that I have acquired and experienced for almost 20 years in other water treatments societies. The company was located in a small city in Padua in the 1990's and just after one year of life it has been forced to change to another city because the first customers asked for more services. Consequently, I decided to move in a shed to be able to satisfy the pressing requests of the customers.
The society has worked in this field for 12 years serving clients in every part of the world: Europe, Africa, Asia and Maldives Islands in which we arrived for the first time in 1992. The increasing demands coming from the Maldives and from other countries pushed the society to move again to purchase more space for the manufacturing operations.
This site improvement has been set at mid-2003 and the company is still established and operational in that place. From that date the company has started to widen its look in other directions and fields trying to introduce more and more green technologies or technologies at high-level energy efficiency respectful of the environment and of the communities; as it has happened in the Maldives in which it has introduced hybrid systems of energy, high saving conditioning, warm water recovery systems and so many other technologies with energy saving.You've been providing services in the Maldives for over two decades, what brought you here? And what would you describe as the biggest projects you've undertaken here so far?
I first came to the Maldives intrigued by the travel tales of my friends, who were among the first tourists, and I was immediately attracted by the beauty of this place. While visiting such a paradise, I have soon understood that the business I was realising would have been really useful for the land that I consider today my second home and for the local community. That is how my extensive experience here has started, more for pleasure than business.
Concerning the most ambitious project undertaken in Maldives, I consider the Gasfinolhu's green resort as the main one. This project, bringing together initiative, innovation and an eye on the future, has represented a very tough challenge won by my company; all this in an international scenario, as a world premiere.
What would you describe as the main challenges of providing services in the Maldives?
The biggest challenge has been primarily to convince clients of the need for sewage water treatment plants not to pollute the sea and corals and enabling to reuse water otherwise wasted. Secondly, to find a Maldivian investor sensitive to the issues of his country and able to understand the benefits of green technologies and energy surplus stock, in the face of heavy costs. Despite the distance, we approached the needs of Maldivians gaining their trust over time.
Over the last few years, we've seen an increasing number of tourist resorts and other businesses embrace sustainable environmentally friendly solutions. Could you share with us some of your insights on this evolving trend?
Green solutions are crucial for the tourist sector, the first economy of Maldives. The international competitiveness in this sector pushes countries to invest their capitals in a smart way and to save costs. In order to achieve this goal, it is necessary to consciously exploit natural resources and to choose carefully the ideal partner, able to offer high-tech integrated solutions that have to be sustainable and compatible with Maldivian environment. To this extent, T&D has realised many successful eco-friendly projects and is actually designing much more.
Since you've been dealing with sustainable water treatments for such a long time, could you describe the major changes you've observed over the years in relation to technologies and methodologies?
Water treatment is a rapidly changing industry, and the same applies of course to other sectors, in which technologies are increasingly efficient and respectful of the environment. Desalination, a process very frequently used in Maldives, has evolved at a very fast pace in terms of energy. We have gone from an energy requirement of 7-8 kW to produce 1 m3 of potable water, 10 years ago, to implants that today produce the same amount with just 2,1-2,5 kW.
Life of membranes, if appropriately maintained, has also considerately incremented, from 2-3 years to current 8-10 and, on the top of that, technology allows nowadays the remote control of the systems allowing prompt intervention and hence a drastic reduction of costs.
And what are your thoughts on the future of the industry?Generally speaking, the industry is undergoing a very rapid technological change in all sectors, even too fast I would say. The tourist sector is not exempted and has to quickly adapt to new services and most of all new emotions. If this segment of the leisure industry will not combine these two aspects, it will run the risk of being left behind.Are there any new products or services that T&D is planning to launch in the near future?
Definitely. T&D, every 2 years strive to introduce innovation into its products that result in new complementary equipment, perfectly integrated with the solutions we offer and more and more in line with our mission of reducing costs while protecting the environment.
For more information about T&D's products and services, please visit www.t-and-d-italy.com/.