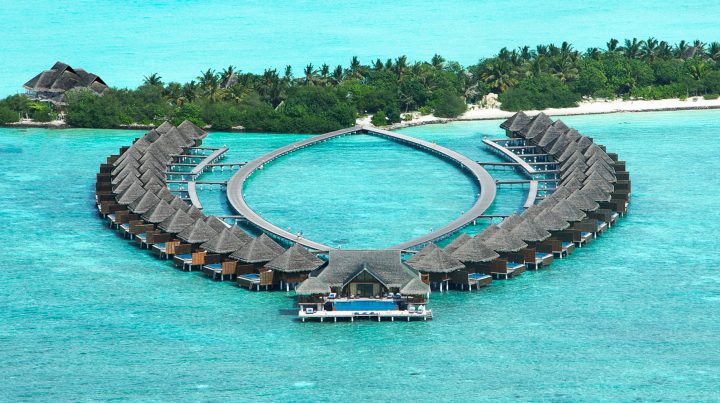 Taj Named as Strongest Hotel Brand in the World
Taj, which has two properties in the Maldives, has been voted the world's strongest hotel brand according to the Brand Finance Hotels 50 2021 report.
Taj Exotica Resort & Spa, Emboodhu Finolhu island and Taj Coral Reef in North Male welcomed the news.
Puneet Chhatwal, Managing Director and Chief Executive Officer, Indian Hotels Company, said, "This is a proud moment for the Indian hospitality industry on the global stage. Taj being rated as the World's Strongest Hotel Brand is a testament to the unwavering trust our guests have consistently placed in us and the warmth and sincere care our employees have embodied day-after-day. We will continue our endeavor to elevate the world class experiences of luxury hospitality and deliver the magic of Tajness to all our stakeholders."
GM of Taj Exotica Resort & Spa, Samrat Datta and GM of Taj Coral Reef Samir Khanna, echoed the same feelings and celebrated the success with their respective teams
The accolade was awarded by world's leading brand valuation consultancy, London-based Brand Finance assesses the relative strength of brands by considering factors such as corporate reputation, customer familiarity, marketing investment and staff satisfaction.
After taking these criteria into account, they tabulate a brand strength index (BSI) score out of 100. Taj scored a BSI of 89.3, corresponding to a AAA brand strength rating and making it the world's strongest hotel brand.  The report also shortlisted Taj as one of the fifty most valuable hotel brands in the world.
A spokesperson for Brand Finance said: "Renowned for its world-class customer service, the luxury hotel chain scores very well in our Global Brand Equity Monitor for consideration, familiarity, recommendation, and reputation especially across its home market of India."
This is one of the greatest achievements of any Indian brand on the world stage. It testifies to the timelessness of Taj and to the leadership of Indian Hotels Company Limited (IHCL). Since taking the reins of IHCL in 2017, CEO Puneet Chhatwal implemented the brand's five-year plan to spur growth and strengthen market leadership, and he was instrumental in adopting the R.E.S.E.T 2020 strategy to overcome the challenges posed by the pandemic.
Featured Image: Taj Exotica Resort & Spa, Maldives