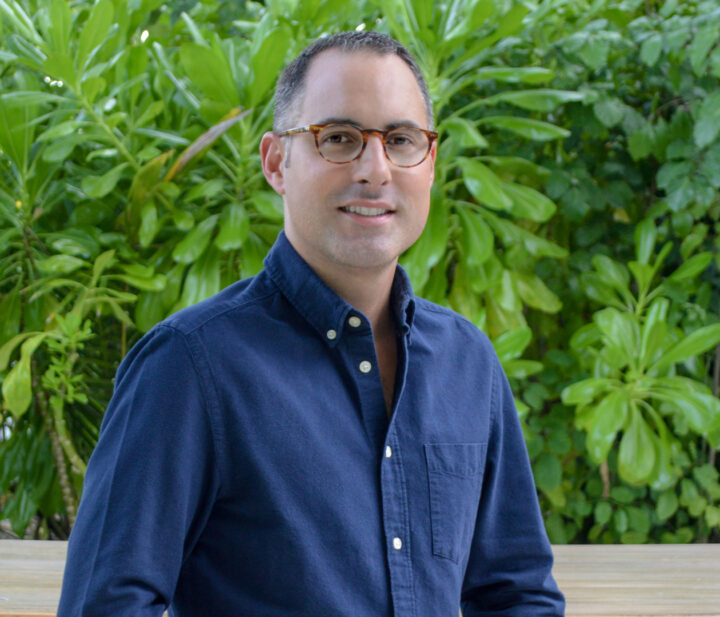 GM's View: Tangi Le Grand, General Manager of Constance Halaveli
French-born Tangi Le Grand is the current General Manager of Constance Halaveli Maldives. With a Bachelor's Degree in Hospitality Administration and Management from the Institut Vatel Bordeaux, France, he ventured into exploring the Asian hospitality industry. With over a decade's experience working in several Asian countries, Tangi is finally pursuing the dream of working in a quiet, pristine island in the Maldives, in a country best known for its highend luxury resorts. With his extensive knowledge of leading multicultural teams and excellence in Asian hospitality and his "Can Do" attitude, Tangi is a man of strong tenacity and perseverance.
HOTELIER MALDIVES: Was hospitality your first choice of a career path? How did your journey begin?
TANGI LE GRAND: I have always been passionate about travel and fascinated by asian cultures. Immediately after graduating from the Hospitality Management School in Vatel, France, I joined Accor in Asia to undertake a Management Training Program in Cambodia and China in the Food & Beverage field. A couple of months later, I had the chance to move to Indonesia where I ended up spending five amazing years. Later on, I had a great opportunity to work in Canada, Singapore and Vietnam.
HM: After working many years in Asian cities, what attracted you towards the Maldives and working with Constance brand?
TLG: Nature has always been my greatest inspiration and working in the Maldives was an opportunity I could not miss! Maldives is one of the most high-end and exclusive leisure destinations in the world, with limitless opportunities. The challenge offered by Constance Group Hotels and Resorts to manage one of their flagship properties is unique and I feel very grateful to be the General Manager of such a well-known luxury resort in the Indian Ocean. Constance Halaveli is one of these rare properties that have kept their original beauty and preserved their innate purity.
HM: Having previously worked with other hospitality brands, how did these experiences influence you in shaping your career?
TLG: Working with larger luxury brands is the best way to learn, challenge yourself, grow and build a solid career path. I have a wide range of experience in operating city hotels, resorts and I have managed to successfully open two brand-new luxury hotels in Singapore and in Vietnam. This exposure to diverse countries gave me the unique opportunity of running through all the different levels of the hospitality business and developing a positive approach to intercultural human relationships.
HM: Could you describe your management style and policies in a few words? In your perspective, what is your biggest strength as a General Manager?
TLG: I always like to compare myself to a football head coach where I see myself coordinating, instructing, motivating and organising the operational and non-operational teams, developing their tactical awareness and their mental motivation, all the while ensuring that they keep improving the skills they need to become successful in their respective departments. I believe in empowering, being visible and always approachable for my team members, guests and partners. Transparency, responsibility and probity are my key values. I believe my two biggest strengths are tenacity and perseverance. I basically never give up.
HM: With the fast-paced evolving requirements of modern-day luxury travellers, what is the best way to keep up with their needs in a highly competitive market?
TLG: In a world of standardisation and material belongings, I believe it is all about creating an emotional connection with our guests. At Constance, we define it as providing a "True Experience". Luxury travellers are nowadays seeking an emotionally awakening experience and service should be true, sincere and genuine so that each client feels unique. At Constance Halaveli, we feel proud, we are generous, we love people and want them to feel at home. Our repeater guests keep coming back as we have all managed to create this connection and sincerely put emotion in everything we do. Generosity from the heart always delivers a great return on investment!
HM: Sustainability and environmental conservation have become crucial to a country like the Maldives. What are your thoughts on it and what are the efforts being made by Constance Halaveli on the issue?
TLG: Sustainability within the Constance Hotels & Resorts is defined as carrying out our business in line with the company's guiding principles of being conscious of global environmental issues and acknowledging our responsibility towards the environment. At Constance Halaveli, we are constantly aware of the risks of our operations to the environment and local communities. We realise that our operations may produce significant environmental impacts as we consume large quantities of resources and generate a lot of waste. We also recognise that our activities can have both positive and negative impacts on these areas and that we have responsibilities to manage these impacts.
Constance Halaveli is certified Green Globe and our group is a Green Globe Gold Member. This prestigious designation is a great accomplishment for Constance Halaveli and the entire group. It has been brought about by dedication, passion and the continuous effort of our teams in order to bring improvements to their environment.
When you think of the Maldives you picture islands surrounded by white sandy beaches and sparkling turquoise waters. Unfortunately, as with many seaside resorts, plastic waste and other non-biodegradable materials have had detrimental effects on the environment. Luckily, there are some key organisations in the Maldives that care about the environment and are making a huge effort, on a local level, to involve not only tourists but also community members to raise awareness of this situation and help make a difference in protecting this fragile ecosystem. Alongside local people, we work towards marine conservation and preserving the pristine environment of Maldives.
HM: As the General Manager, what are your vision and main goals for Constance Halaveli?
TLG: We just celebrated our 10th anniversary recently. We all are very proud to see many of our team members still working with us since the opening. We are a corporation as well as a family, we treat our guests as friends but never forget the excellence they deserve. Our ambition is to be the exemplar of human-scale luxury hospitality in the Maldives.