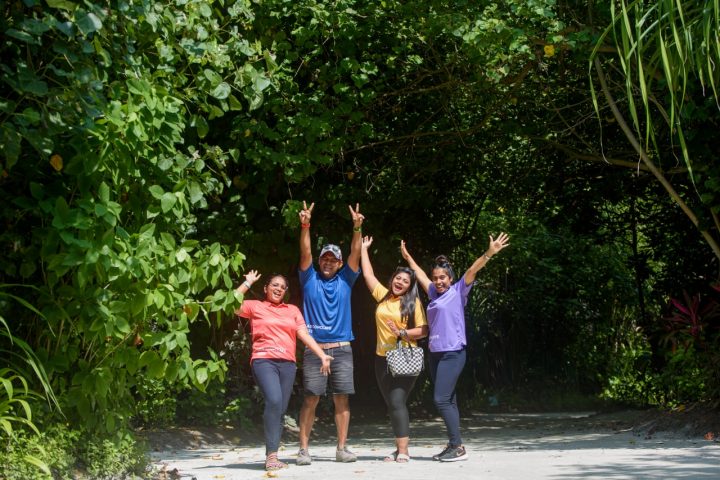 Rethinking L&D in Maldives – Pulse Hotels & Resorts
Pulse Hotels and Resorts' Learning and Development (L&D) department seeks to empower fellow employees to fulfill their highest potential through training and skill development. A strong and responsive L&D strategy is a powerful tool for the brand to improve employee morale, service quality, and guest satisfaction. Pulse is on-trend with many hospitality brands that in recent years re-conceptualized L&D to go beyond skill training to explore leadership styles, interpersonal skills, and emotional intelligence. In 2021, Pulse Hotels and Resorts expanded learning and development from a function of human resources to an independent department. This article explores Pulse's L&D philosophy, unique initiatives and training priorities.
Pulse's L&D Philosophy 
Through experience, Pulse L&D has found training sessions are most effective when developed with a larger mission in mind. Pulse L&D conducts training with Pulses' tagline, Creating Extraordinary Experiences in mind. It provides employees context of how the training will enhance the property and their personal development. Training is not only about fine-tuning service but about igniting a passion to deliver service in line with a property's identity.
The Pulse L&D team strives to build personal connections with employees. Employees are more receptive to training when relationships and trust are established. The L&D team aims to be friendly and approachable to all employees.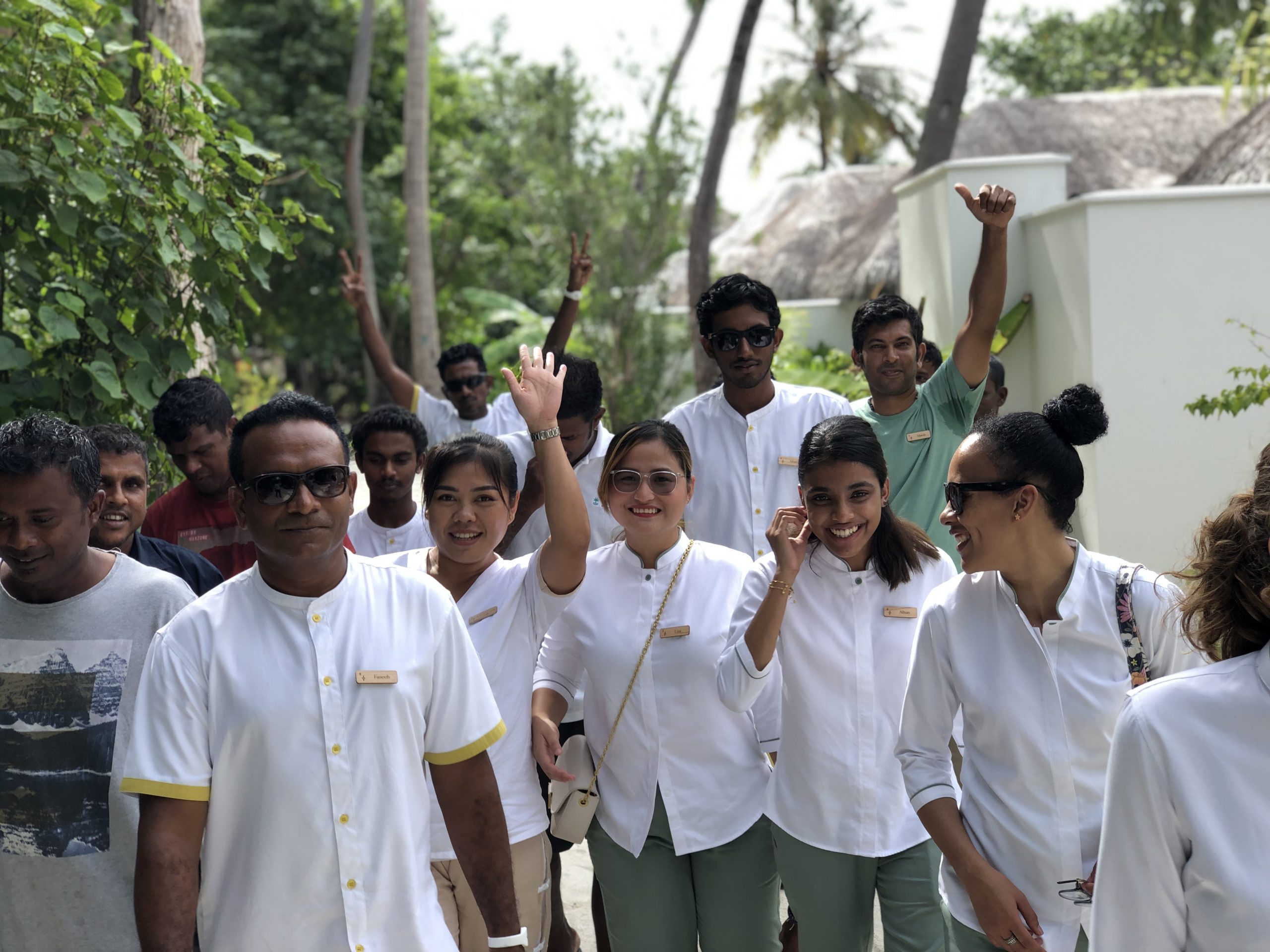 Featured Image: Orientation – Resort Tour, Nova Maldives
In the pursuit of dispelling the myth that modern individuals are inherently more informed than our stone age ancestors, Pulse's L&D department is dedicated to creating platforms that foster individual skill development. Recognizing the interconnectedness of skills in today's world, Pulse enables its employees to multitask and adapt to diverse professional landscapes. By incorporating innovative approaches and initiatives, such as training committee meetings, guest feedback analysis activities, and floating morning meetings, Pulse empowers its workforce to become more versatile, effective leaders, and lifelong learners.
Expanding Skill Sets for Individual Empowerment
In the past, individuals possessed a multitude of skills necessary for survival. Today, the dependence on specialized expertise is more pronounced, even in seemingly unrelated domains. Take, for example, a chef aspiring to write a gastronomy book. This endeavor requires collaboration with skilled professionals such as story-boarders, illustrators, editors, publishers, and even the reliance on resources like paper provided by a lumberjack. In the hospitality industry, the traditional roles of chefs, sommeliers and others have evolved significantly. A resort chef can now assume roles beyond the kitchen, such as being a guest lecturer or acting as a backup leader in the absence of a general manager. Similarly, sommeliers must adapt to environments where wine may not be served, necessitating a comprehensive understanding of food and beverage beyond the realm of wine. Such adaptability can present both challenges and opportunities, enabling individuals to progress along unique career paths.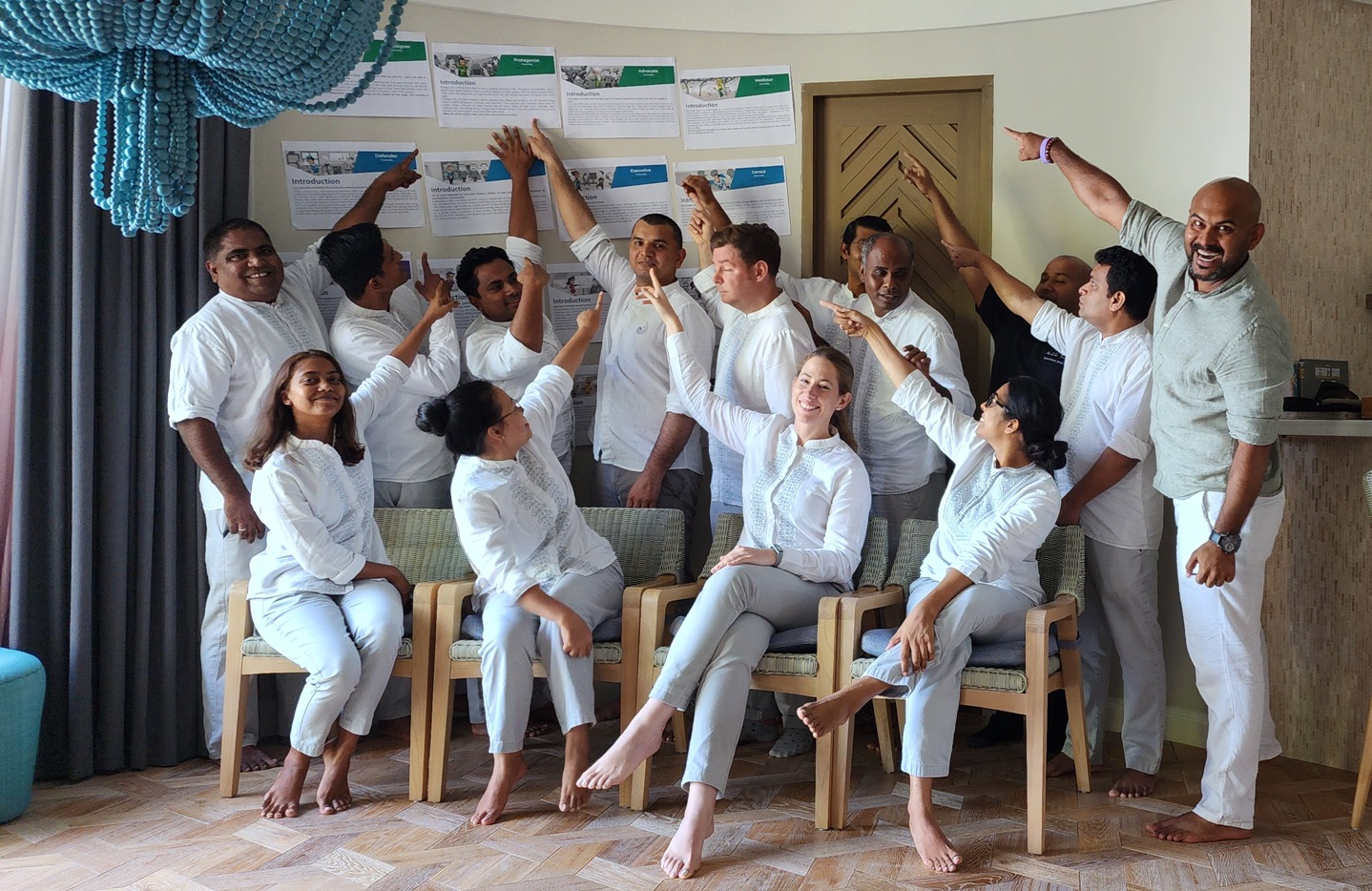 Featured Image: Leadership Development Program at The Nautilus Maldives
Pulse Training Priorities 
The L&D Team is focused on empowering current team members by providing supplemental training and filling skill gaps. Training needs are discovered through an analysis of comments left by guests on OTAs and Social Media and employee surveys. A training needs analysis is conducted twice a year.
The L&D team guides all new team members in a two day orientation program. The orientation provides new team members with knowledge about the product, property, departments, team members, and experiences, such as sharing a meal with the General Manager. New team members also have an orientation with their respective department. The consistent and uniform onboarding process ensures that all team members are empowered with the same information, perception of the property, and a sense of belonging.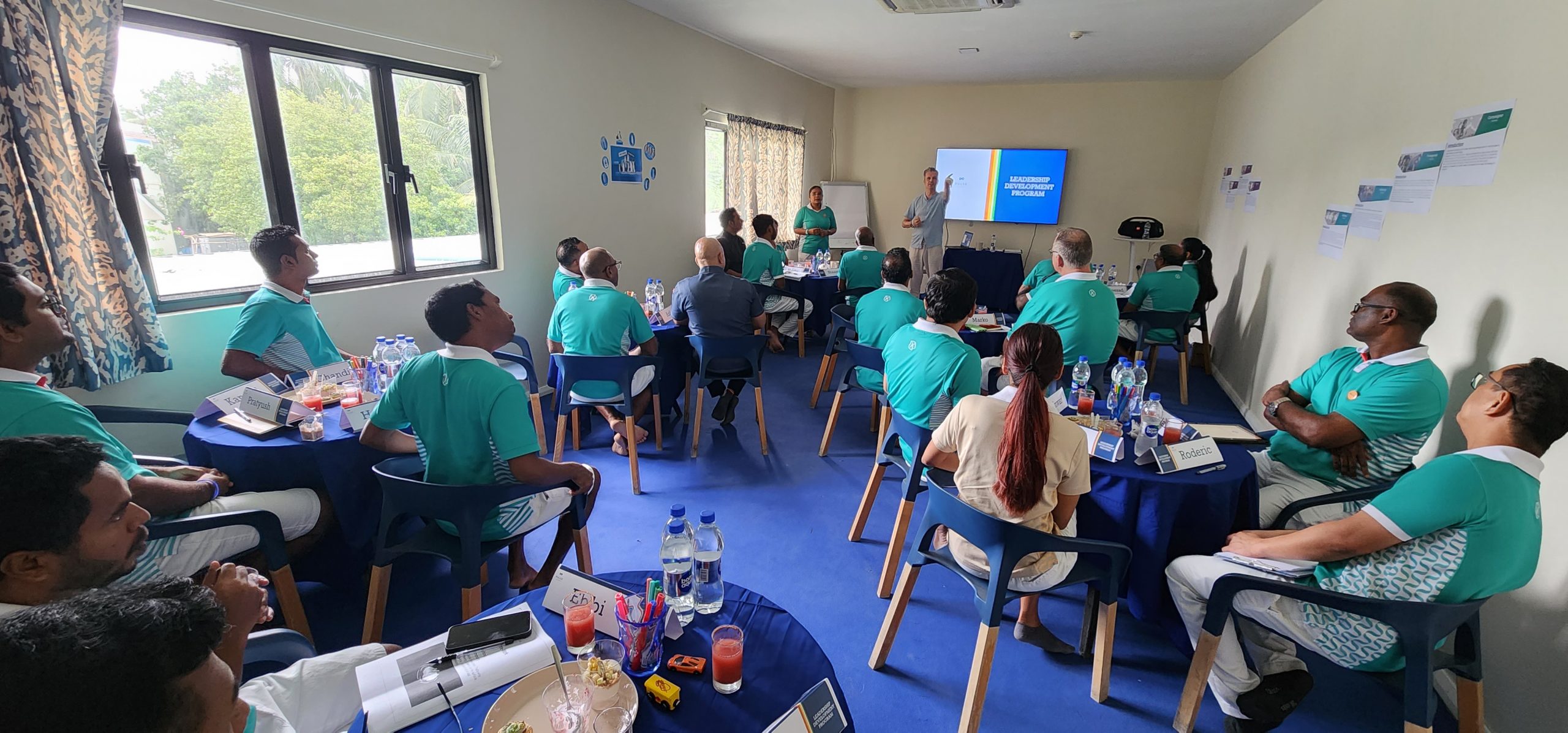 Featured Image: Leadership Development Program at Kandima Maldives
Leadership development is a priority for Pulse Hotels and Resorts. Currently, the L&D team is creating and rolling out 10 leadership workshops, four mid-management and six leadership modules for Pulse's corporate and resort employees. The workshops are informed by the leadership expectations of Pulse's owners, top-level management, and guests. The workshops are responsive to the training needs identified through tools like Revinate, OTAs, and surveys.
The Pulse L&D team also organizes training in fire safety, English language, soft skills, and upselling. Fun activities, like weekly yoga are organized to encourage team bonding.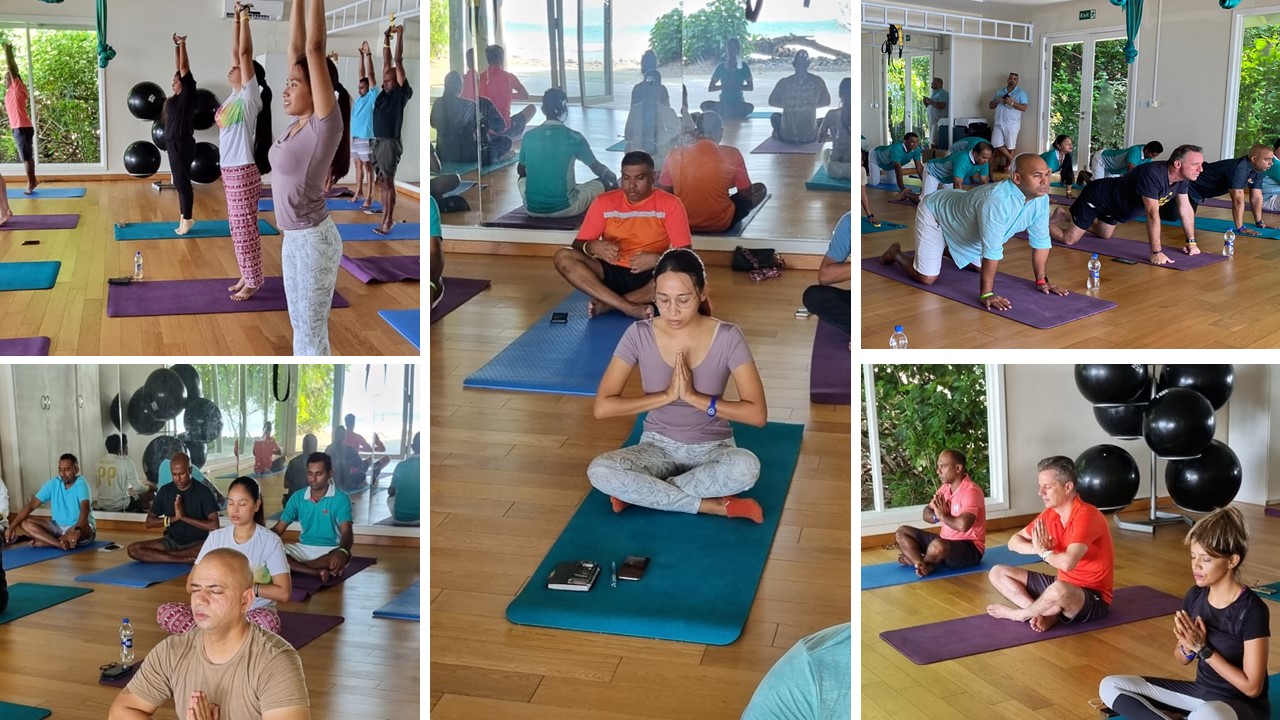 Featured Image: Leadership Wellness Sessions, Pulse Hotels & Resorts
Notable L&D Interventions at Pulse Resorts
Training Committee Meet at Nautilus Maldives
At Nautilus Maldives, the L&D department has implemented the Training Committee Meet (TCM). This committee, consisting of heads of departments, presented their training initiatives and conducted sessions to the resort's General Manager and L&D head. The TCM serves two important purposes. Firstly, it allows the GM and L&D head to assess the level of ownership demonstrated by the department heads. Secondly, consistent presentation practice enhances the HODs' presentation skills, enabling them to become more effective leaders and engage in more meaningful conversations with their team members and guests. This collaborative approach ensures a holistic approach to people development within the resort.
Guest Feedback Analysis at Nova Maldives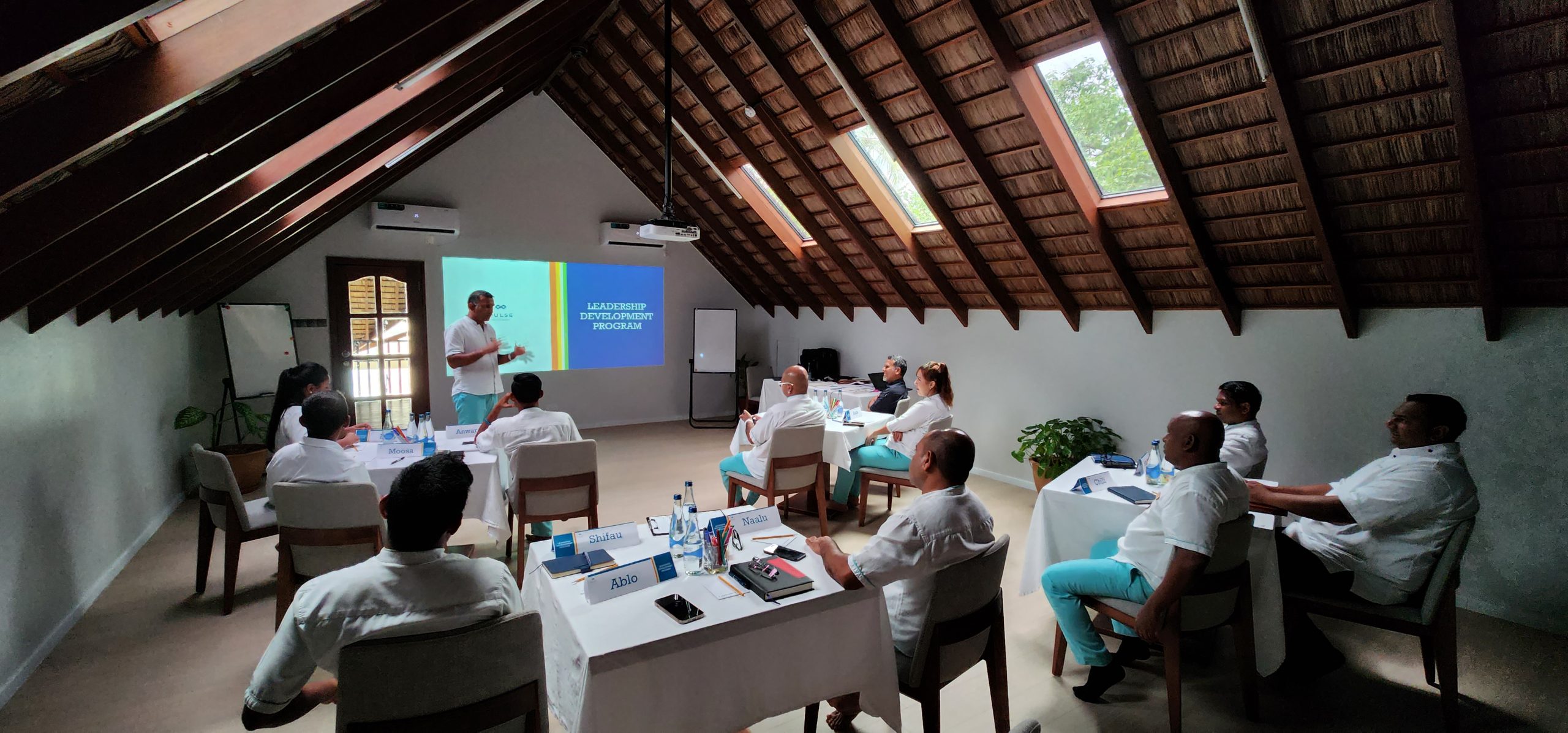 Featured Image: Training at Nova Maldives
At Nova Maldives, the L&D head is mentored by the resort's General Manager, establishing a strong partnership between leadership and learning. The guest feedback analysis is a collaborative activity led by the GM and L&D head that also involves all department heads. By engaging in this process, the team at Nova Maldives gains valuable insights and enhances their understanding of guest expectations. This multifaceted approach promotes learning through real-world feedback, creating a culture of continuous improvement throughout the resort.
Beyond the Morning Meeting Room: Innovative Learning at Kandima Maldives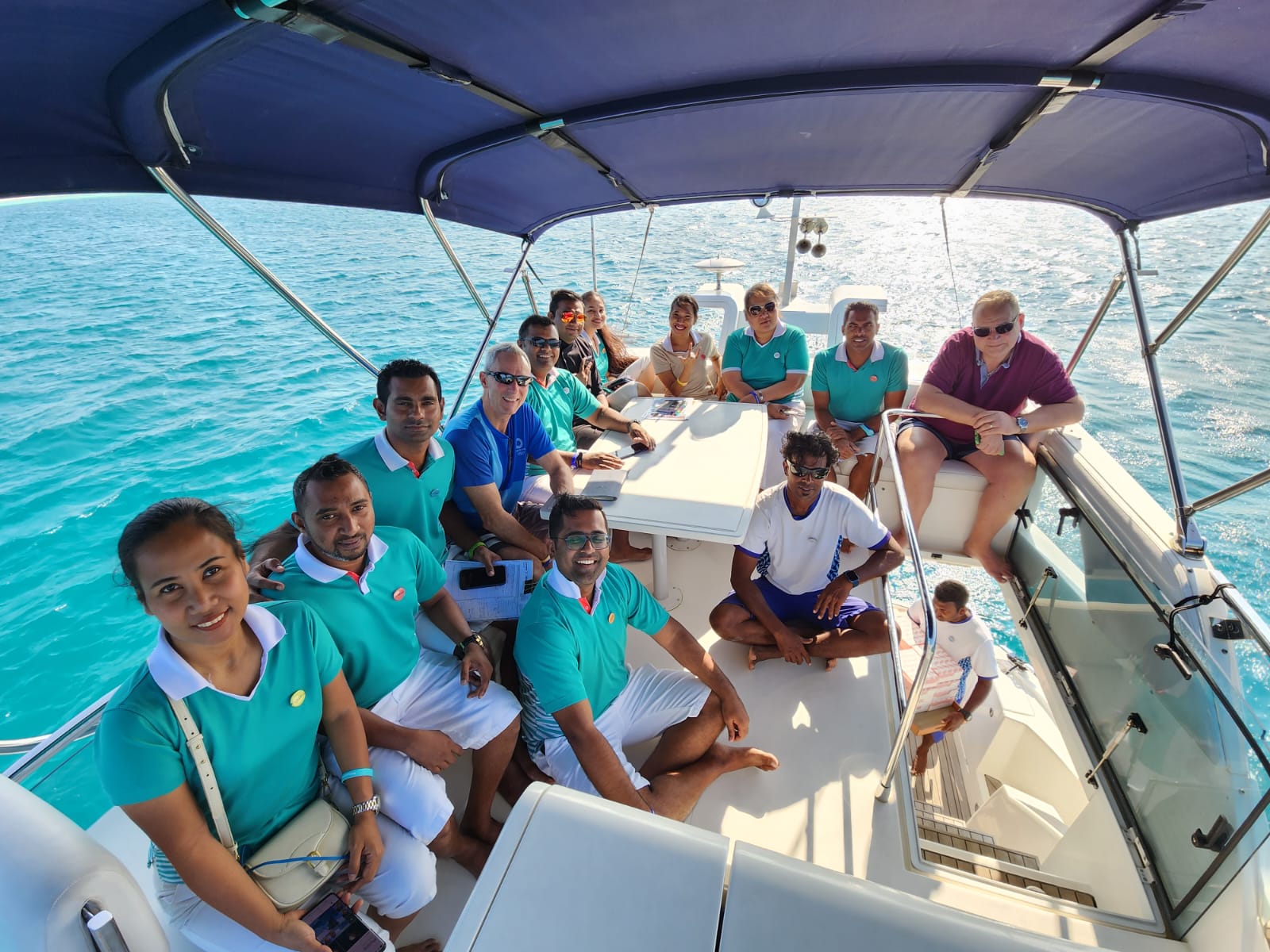 Featured Image: Floating Morning Meeting at Kandima Maldives
The L&D department at Kandima Maldives champions an innovative learning environment that transcends traditional meeting room settings. One notable initiative is the concept of floating morning meetings, where the venue is changed weekly to guest areas, staff facilities, or even the waste segregation plant. This approach encourages employees to step out of their comfort zones and learn in diverse contexts. By embracing unconventional venues, Kandima Maldives fosters a culture of adaptability and encourages individuals to constantly challenge themselves, nurturing a continuous learning mindset.
Pulse Check
In 2022, the L&D team began Pulse Check, a bimonthly L&D newsletter to keep team members across Pulse's properties updated on the work of the department. It is a platform to communicate training accomplishments and recognize exceptional employees. Pulse Check is sent to employees and displayed on the staff notice boards. It is a medium to maintain a cohesive brand identity.
Learning and Development Conclave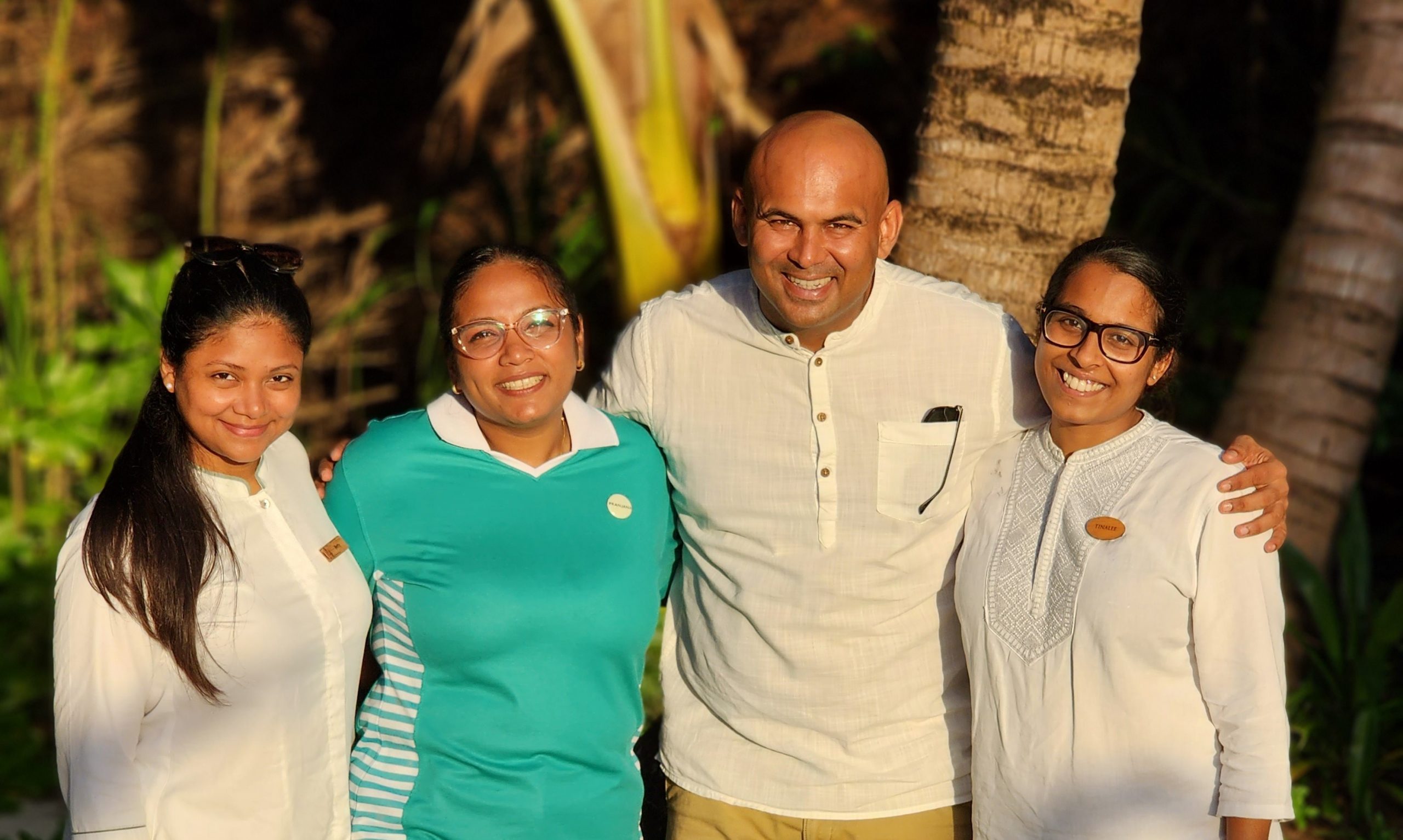 Featured Image: Pulse L&D Team at L&D Conclave 2022
Pulse's L&D team is not only dedicated to uplifting their colleagues, but are continually challenging and training themselves. Twice a year, Pulse's L&D team gathers at one resort for two days of team-building and brainstorming at the Learning and Development Conclave.
Spread across three properties, the team is limited to pooling their knowledge virtually. The L&D Conclave provides an opportunity for the L&D team to come together to challenge themselves among colleagues, brainstorm new initiatives, set training goals, and ensure consistent brand communication.
At the L&D Conclave, each team member is required to present on an area of expertise and the others provide feedback. Feedback is given to team members on their presentation skills, audience engagement, and content. The next L&D Conclave will focus on mid-management and leadership training, train the trainer, brand standards training, back to basics, and cross-training opportunities
Team Members 
Pulse's Learning and Development Team is led by Karan Solanki, Group Director of Learning and Development. Pulse Hotels and Resorts stands out with its unique approach in which the department works closely and directly with the Chief Operating Officer, Althaf Mohamed Ali. The close collaboration enables the department to gain valuable insights and feedback directly from the COO, as well as the owners and stakeholders, in a timely manner. The direct line of communication ensures efficient decision-making processes and facilitates a streamlined exchange of ideas, ultimately contributing to the company's success.

Pulses L&D team is committed to empowering their fellow team members to be the best versions of themselves. From onboarding, team members are provided a sense of belonging and the permission to explore personal growth and development. By fostering personal connections, the L&D team finds that employees are very receptive to training, as they often get more than what they expect.
—