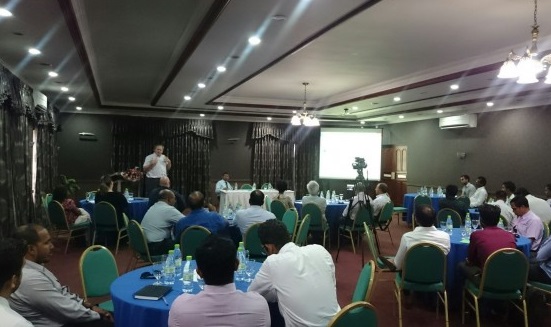 TAP conducts 'Climate Risk Financing Validation' workshop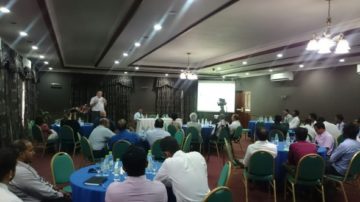 The Tourism Adaptation Project (TAP) conducted a 'Climate Risk Financing Validation' workshop last week with participants from insurance and finance companies, the tourism industry, and local councils.
 According to the Tourism Ministry, results of pilot projects that were developed to demonstrate new climate risk financing instruments were shared with participants of the workshop.
 "The study of the viable options for climate risk financing tools in the Maldives is supported by the previous consultancy on the feasibility of developing climate based hazards in the Maldives by Mr. Norense Iyahen in February 2014, as well, as the workshop for developing financial instruments for climate risk hazards by Dr. Simon McArthur and Jeff Major in December 2014," the ministry explained in a statement.
"Various options for covering climate based hazards were demonstrated, such as a viable catastrophe insurance risk pool, as well as micro-insurance schemes which would potentially be compulsory for the tourism sector, which would be validated by the stakeholders, and the government, in order to ensure that the tourism sector would be covered from possible climate risk hazards due to climate change impacts."
Financial specialist Jeff Major conducted the workshop.
TAP was launched in 2011 in collaboration with UNDP Maldives and Global Environment Facility.
 TAP is intended to "empower the local community and provide them the required policy environment, regulatory guidance, technical skills, and knowledge to ensure that climate change-related risks can be factored into day-to-day tourism operations," read the tourism minister's message on World Tourism Day 2014.
 "TAP will include 10 new investment projects to climate proof infrastructure projects in the tourism industry, 10 communities based adaptation projects in tourism associated communities and also various other initiatives that would contribute to further develop the capacity of the government and tourism industry."